You are currently browsing the monthly archive for August 2017.
I've wrestled with whether/what to write about the events of Charlottesville over the weekend. I hurt with those targeted by the hateful rhetoric of the neo-nazis, white supremacists, and fascists who gathered in Charlottesville. I hurt with my friends who call Charlottesville home, and have seen their home invaded by an uninvited, unjustified turmoil. And […]
A new study published in
JAMA Psychiatry
this month finds that the rate of alcohol use disorder (i.e., alcoholism) rose by 49 percent in the first decade of the 2000s. One in eight American adults, or 12.7 percent of the U.S. population, now meets diagnostic criteria for alcohol use disorder,
according to the study
.
Here are nine things you should know about the problem of alcohol abuse in America:
1. The most commonly used diagnostic tool to determine alcohol abuse is the DSM-IV-TR, which defines it as a maladaptive pattern of drinking, leading to clinically significant impairment or distress, as manifested by at least one of the following occurring within a 12-month period: (1) Recurrent use of alcohol resulting in a failure to fulfill major role obligations at work, school, or home (e.g., repeated absences or poor work performance related to alcohol use; alcohol-related absences, suspensions, or expulsions from school; neglect of children or household); (2) Recurrent alcohol use in situations in which it is physically hazardous (e.g., driving an automobile or operating a machine when impaired by alcohol use); (3) Recurrent alcohol-related legal problems (e.g., arrests for alcohol-related disorderly conduct); (4) Continued alcohol use despite having persistent or recurrent social or interpersonal problems caused or exacerbated by the effects of alcohol (e.g., arguments with spouse about consequences of intoxication); and (5) Never met criteria for alcohol dependence.
2. The DSM-IV-TR defines alcohol dependence as a maladaptive pattern of drinking, leading to clinically significant impairment or distress, as manifested by three or more of the following occurring at any time in the same 12-month period: (1) Need for markedly increased amounts of alcohol to achieve intoxication or desired effect; or markedly diminished effect with continued use of the same amount of alcohol; (2) The characteristic withdrawal syndrome for alcohol; or drinking (or using a closely related substance) to relieve or avoid withdrawal symptoms; (3) Drinking in larger amounts or over a longer period than intended; (4) Persistent desire or one or more unsuccessful efforts to cut down or control drinking; (5) Important social, occupational, or recreational activities given up or reduced because of drinking; (6) A great deal of time spent in activities necessary to obtain, to use, or to recover from the effects of drinking; (7) Continued drinking despite knowledge of having a persistent or recurrent physical or psychological problem that is likely to be caused or exacerbated by drinking; (8) No duration criterion separately specified, but several dependence criteria must occur repeatedly as specified by duration qualifiers associated with criteria (e.g., "persistent," "continued").
3. The National Institute on Alcohol Abuse and Alcoholism (NIAAA) defines binge drinking as a pattern of drinking that brings blood alcohol concentration (BAC) levels to 0.08 g/dL. This typically occurs after four drinks for women and five drinks for men—in about two hours. In 2015, 26.9 percent of people ages 18 or older reported that they engaged in binge drinking in the past month
4. The Substance Abuse and Mental Health Services Administration (SAMHSA) defines heavy alcohol use as binge drinking on five or more days in the past month. In 2015, 7 percent of people ages 18 or older reported that they engaged in heavy alcohol use in the past month
5. Fetal alcohol syndrome is a condition in a child that results from alcohol exposure during the mother's pregnancy. According to the Mayo Clinic, the problems caused by fetal alcohol syndrome vary from child to child, but defects such as brain damage and growth problems caused by fetal alcohol syndrome are not reversible. The prevalence of fetal alcohol syndrome is estimated to be two to seven cases per 1,000, and the prevalence of fetal alcohol spectrum disorders to be as high as 20 to 50 cases per 1,000. (As the Mayo Clinic notes, there is no amount of alcohol that's known to be safe to consume during pregnancy. If you drink during pregnancy, you place your baby at risk of fetal alcohol syndrome.)
6. An estimated 88,009 people (approximately 62,000 men and 26,000 women) die from alcohol-related causes annually, making alcohol the fourth-leading preventable cause of death in the United States. Of the 9,967 people who died in alcohol-impaired-driving crashes in 2014, there were 6,391 drivers (64 percent) with BACs of 0.08 g/dL or higher. The remaining fatalities consisted of 2,752 motor vehicle occupants (28 percent) and 824 non-occupants (8 percent).
7. An estimated 623,000 adolescents ages 12 to 17 (2.5 percent of this age group) had alcohol use disorder. This number includes 298,000 males (2.3 percent of males in this age group) and 325,000 females (2.7 percent of females in this age group). An estimated 37,000 adolescents (22,000 males and 15,000 females) received treatment for an alcohol problem in a specialized facility in 2015.
8. In 2015, 33.1 percent of 15-year-olds report that they have had at least one drink in their lives. About 7.7 million people ages 12 to 20 (20.3 percent of this age group) reported drinking alcohol in the past month (19.8 percent of males and 20.8 percent of females). Approximately 5.1 million people (about 13.4 percent) ages 12 to 20 (13.4 percent of males and 13.3 percent of females) reported binge drinking in the past month, and approximately 1.3 million people (about 3.3 percent) ages 12 to 20 (3.6 percent of males and 3.0 percent of females) reported heavy alcohol use in the past month.
on the journey to follow Christ in a messy world
This Sunday is a big day. This coming Sunday my second child will start going to the Jr High youth group at church. My son has been in youth group for a couple of years now, and now my oldest daughter has also reached youth group age. So starting this coming Sunday, I will officially have 2 kids involved in the Student Ministry!
I have always loved Student Ministry; my youth pastor was one of the biggest influences in my life, I had some incredible experiences and memories from my years in youth group, and for 13 years I was a youth pastor myself…so I have a huge passion for Student Ministry. And because of my love for Student Ministry, I am excited for my daughter to begin this next chapter in her life journey.
But…
While I'm excited, I'm also struggling. I'm not struggling so much with the fact that…
View original post 872 more words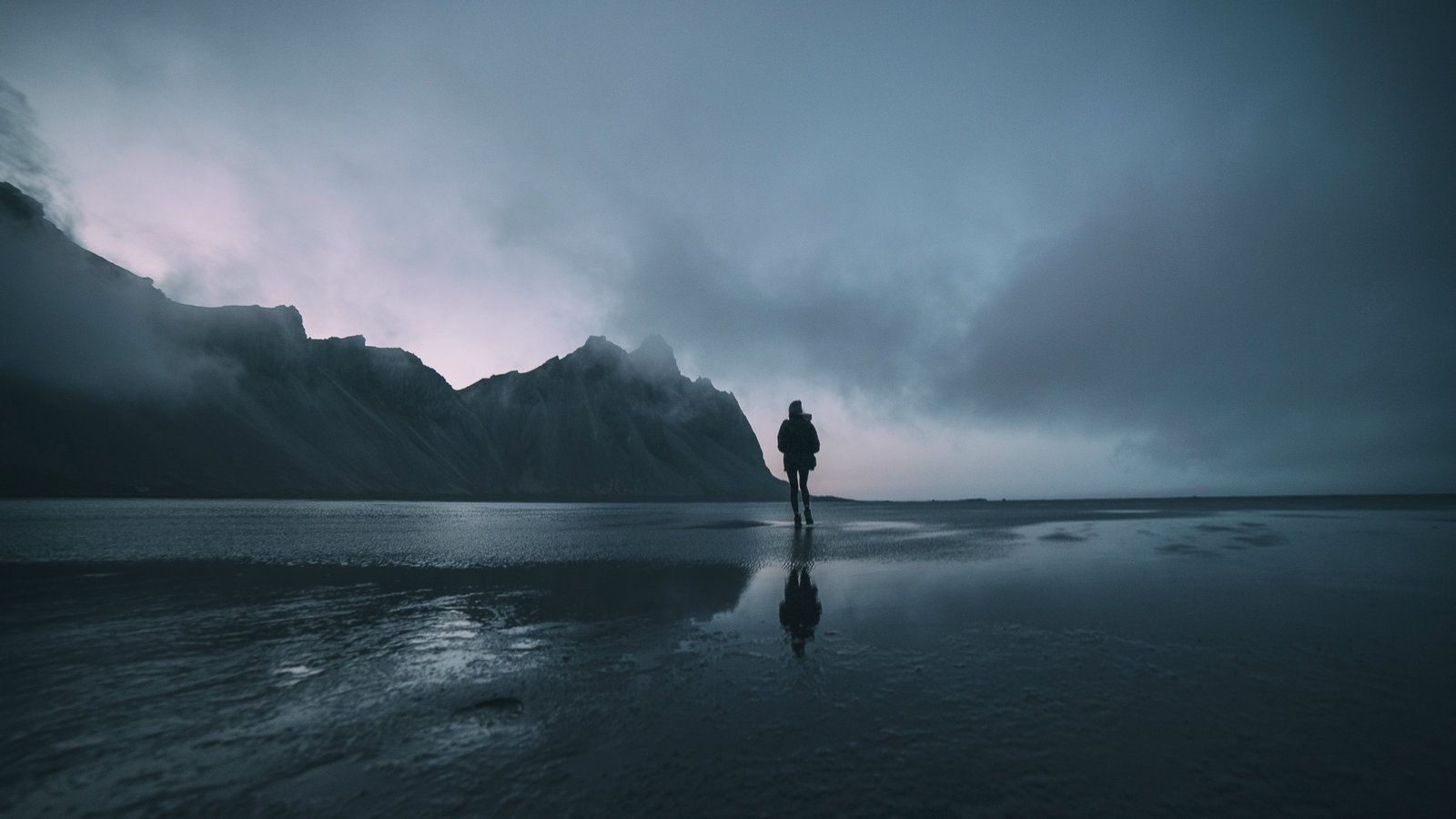 Do you regret your dating history? 62% of Christians say yes.
Crossway recently surveyed seven thousand readers about singleness and dating. The data looks at our desires to be married, our levels of satisfaction in relationships, and the spiritual consequences of trends in our dating. The number that leapt off the page for me was 62.
Nearly two thirds of not-yet-married Christians express regret over previous relationships. That means the critical questions in dating are not just whom to date, how to date, and when to wed, but what to do when we get it wrong. And the reality is most of us get it wrong at some point along the way.
I started dating too young (11 years old). I dated too much (six serious relationships before I graduated from high school). I made too many promises and crossed too many boundaries. If I could take anything back or do anything over in my life, it would be in my dating history.
The regret we carry often feels like it weighs more than we do, but that's because we're not meant to carry it around with us, and certainly not our own. As I have wrestled with my own regret, two verses in particular have renewed and revolutionized how I process my failures and mistakes in the past.
When I Fall
I can remember exactly where I was sitting in August of 2008, wrestling with guilt and shame and regret over failed relationships and sexual sin, wondering if I would ever overcome my broken history, when a friend recited Micah 7:8–9 from memory:
Rejoice not over me, O my enemy;
when I fall, I shall rise;
when I sit in darkness,
the Lord will be a light to me.
I will bear the indignation of the Lord
because I have sinned against him,
until he pleads my cause
and executes judgment for me.
He will bring me out to the light;
I shall look upon his vindication.
I had read the words before, but I had never really read them. It felt like I was hearing the gospel for the first time all over again. The prophet feels the weight of his sin: "I will bear the indignation of the Lord because I have sinned against him" — real regret, real guilt, real shame. The next words are some of the most stunning in all the Bible: " . . . until he pleads my cause and executes judgment for me."
We sin against him; he pleads for us. He is the prosecuting attorney and our defense. And he's never lost a case. If you are tempted to let regret eat away your hope, you have lost sight of who your God is. Micah writes a few verses later,
Who is a God like you, pardoning iniquity
and passing over transgression
for the remnant of his inheritance?
He does not retain his anger forever,
because he delights in steadfast love.
He will again have compassion on us;
he will tread our iniquities underfoot.
You will cast all our sins
into the depths of the sea. (Micah 7:18–19)
He does not linger over your past; he passes over your iniquities. He does not resent pardoning your sin. If you are his, he delights to have compassion on you. He does not keep a quiet log of your transgressions to hurl against you in court. No, he buries every forgiven sin, paid for in full with the blood of his Son, at the very bottom of the deepest sea. Never to be dug up by anyone ever again.
Two Kinds of Regret
Now, some regret belongs at the bottom of the ocean. Other regret needs to be nailed to the cross first. The apostle Paul, for instance, writes,
I rejoice, not because you were grieved, but because you were grieved into repenting. For you felt a godly grief, so that you suffered no loss through us. For godly grief produces a repentance that leads to salvation without regret, whereas worldly grief produces death. (2 Corinthians 7:9–10)
Worldly regret — grief over the consequences of sin that does not grieve the sin itself — ebbs and flows with what our sin costs us in this life, rising higher on the shore of our minds some days and less on others. Eventually it will fall like a tidal wave when death brings us to God. But godly regret — grief over the way we have ignored, rejected, and offended God — produces a repentance that defeats death and enjoys eternity. Godly regret longs for God to look great — first in forgiveness, and then in grace-filled righteousness (Psalms 25:11).
Does your regret about your dating history lead you to God and away from sin? We will never attain perfection in this life, but forgiven children of God are men and women who increasingly hate their sin and prefer righteousness. Are you grieved by your past mainly because of what your sin cost you, or because of what it cost Christ?
What's Next?
The Bible does not tiptoe around guilt and regret. Isaiah saw a vision of God that revealed the wickedness of the prophet's own heart. He cries out, "Woe is me! For I am lost; for I am a man of unclean lips, and I dwell in the midst of a people of unclean lips; for my eyes have seen the King, the Lord of hosts!" (Isaiah 6:5). Confronted with infinite perfection and power and justice, Isaiah is undone. Regret leaves him in a puddle on the ground.
But the God who calms the waves also raises puddles:
Then one of the seraphim flew to me, having in his hand a burning coal that he had taken with tongs from the altar. And he touched my mouth and said: "Behold, this has touched your lips; your guilt is taken away, and your sin atoned for." (Isaiah 6:6–7)
Your guilt is taken away. Your sin is atoned for. If God himself has paid for our sins, and declared us guilt-free, we have no right to wallow in shame anymore. We waste so much time wishing we would have done it all differently — chosen differently, said differently, touched differently. God does not call us to redo yesterday, but to do something new today — because of his mercy, in his strength, and for his fame.
So what should you do? Isaiah "heard the voice of the Lord saying, 'Whom shall I send, and who will go for us?'" (Isaiah 6:8). Is the prophet too ashamed of his sin to step forward? No. "Here I am! Send me" (Isaiah 6:8). Once filled with regret, now filled with godly ambition. Not wallowing, but witnessing.
Isaiah's life has been given new purpose, direction, and hope. His past is about God. His relationships are about God. His broken, sinful, regrettable history has become a canvas on which God himself has painted unique, undeniable, incomparable beauty. Instead of throwing it away in guilt and shame, Isaiah frames and displays his canvas for as many eyes and hearts as possible.
Let your regret become another reason to tell someone about what God has done for you. Walk others on the path out of devastating worldly regret into the healing power of godly regret.
Dating with a History
If the holy, sovereign God can love you and use you despite your dating history, then you can learn to love again. When he leads you into another relationship, you don't have to pretend like your previous relationships never happened. In fact, to cover your past is to hide the grace and mercy God has shown you — to minimize what he has done in your life — and to risk falling into the same sin.
If you will ever be truly happy in marriage, you (and your spouse) will need to resonate deeply and joyfully with this confession:
Christ Jesus came into the world to save sinners, of whom I am the foremost. But I received mercy for this reason, that in me, as the foremost, Jesus Christ might display his perfect patience as an example to those who were to believe in him for eternal life. (1 Timothy 1:15–16)
Haddon Robinson grabbed an ice pick and headed out the door to join his gang. They were intent on avenging the murders of three of their members.
Association with a gang was a matter of survival for a young man growing up in the Mousetown section of Harlem in the 1940s. Haddon's mother had died when he was a boy, and his father worked a 2 to 11 p.m. shift, so no one was home to stop him.
As the gang members emerged from an alley, a policeman apprehended them. For whatever reason, the officer singled out Haddon, searched him, and found his ice pick. "What do you plan to do with this?" the officer asked. "Chop ice," Haddon replied. At that, the officer kicked him to the ground, swore at him, and made him return home. That night, several of Haddon's fellow gang members would lose their lives in a brutal brawl. As he later reflected, "The foot of that policeman was the hand of God in my life."
Life Devoted to Preaching
God's hand continued to work in Haddon's life, shaping him into a devoted follower of Jesus who eventually became a dean of evangelical preaching. He is best known for his book Biblical Preaching: The Development and Delivery of Expository Messages—first published it in 1980 and currently in its third edition. I once asked Haddon how he was able to make his book "sing." He told me he delivered the first draft orally to his secretary while pacing back and forth in his office.
On July 22, 2017, Haddon entered the presence of the Lord. He died in his sleep almost three years after being diagnosed with Parkinson's. I am one of his many former students who will be forever grateful for his imprint on our lives. This self-described "latchkey kid" from a vicious, violent district in New York City taught us grace, godliness, and how to preach the Scriptures.
Haddon's interest in preaching began shortly after his conversion to Christ when Harry Ironside, the renowned pastor of Chicago's Moody Church, visited New York City. Of Ironside's preaching, Haddon wrote in his diary: "He preached for an hour and it seemed like 20 minutes; others preach for 20 minutes and it seems like an hour. I wonder what the difference is." A few years ago, Haddon said: "I have devoted my life to answering that question."
Haddon's call to preach was solidified while a student at Bob Jones University. There, he heard leading preachers in chapel and often spent Friday nights in the library reading sermons and books about preaching. When he enrolled at Dallas Theological Seminary, the school didn't offer classes in preaching. During his senior year, a few classmates asked him to teach them how to preach. This eventually led to an invitation for Haddon to return from an assistant pastorate in Medford, Oregon, to teach homiletics at DTS. "I went back because they needed a 'low-dollar person,'" he recalled. "They hired me on the basis of gift, not education." Haddon often quipped that friends would marvel at how he didn't become an atheist after listening to so many student sermons.
When I reflect on how Haddon shaped evangelical preaching, I think of three particular convictions he taught and modeled.
1. Need for a Big Idea
Haddon wrote his classic preaching textbook in an era when expository preaching was often reduced to an exegetical lecture. He was concerned that listeners would walk away from a sermon "with a basketful of fragments but not an adequate sense of the whole." One of his witticisms (which his students called "Haddonisms") expressed his concern: "A mist in the pulpit is a fog in the pew."
The hallmark of Haddon's approach to exposition lies in identifying and communicating a biblical text's "big idea." Some have questioned this approach, arguing that it's artificial and works better in some passages than in others. They're concerned about reducing the richness of a text to a single idea. Yet Haddon saw the "big idea" approach as a way of communicating a biblical text precisely so that listeners could access its riches. He observed: "Sermons seldom fail because they have too many ideas; more often they fail because they deal with unrelated ideas."
Haddon believed preachers are not ready to preach a text until, in the words of John Henry Jowett, the big idea "has emerged, clear and lucid as a cloudless moon."
2. Need to Exegete Both Text and Listener
Robinson insisted his students work hard to understand both the text and the listeners to whom we preach. I remember him grilling me in class over my exegesis of a passage in the Gospel of Mark. My fellow students and I had to exegete a particular text and then discuss how we would preach it. I remember saying, "This is how I plan to preach this text." Haddon replied, "No you won't. Try it again." So I tried it again, and he said: "That won't do. Try it again." By the end of my presentation, I was frustrated. Yet Haddon approached me after class and told me how glad he was to have me in his DMin program in preaching. I realized he was pushing us to understand deeply the author's intended meaning.
Haddon also insisted that we exegete our listeners. What do they value? What are their needs? What do they need explained, validated (proved), or applied when they hear a biblical text proclaimed? He had no patience with the "stained-glass voice" and "three points and a poem" approach of many pastors. He believed it dulled the senses of listeners. I remember Haddon interrupting a sermon one of my classmates was preaching in class. He suddenly started waving his arms and said, "Stop right there! Stop. Do you use that kind of a voice when you order a meal at McDonalds? Then don't use it when preaching." He chided the sermon outline of a friend of mine, saying: "That sounds like it came out of a book called Simple Sermons for Sunday Evening."
3. Need for Godliness
Haddon admonished his students with Paul's words in 1 Timothy 4:16: "Watch your life and doctrine closely." He warned us: "When you fail to walk with God, you walk on the edge of an abyss." This is something he modeled well. Haddon was a man of God before he was a spokesman for God. He was a man of godly integrity, a man of tenderness as well as toughness. I never once heard him criticize his critics, though I remember the opening to one of his prayers: "Lord, I am a sinful man in need of your grace."
Though brilliant and full of insight, Haddon was not full of himself. In 1996 a Baylor University poll named him one of "The 12 Most Effective Preachers in the English-Speaking World." Once, when asked about the honor, Haddon shook his head: "How in the world do you come up with a conclusion like that?" As he has famously said: "There are no great preachers, only a great Christ."
Selfless Servant
Part of Haddon's godly grace was his expression of love and care to others. I'll never forget how he encouraged and prayed for a struggling yogurt shop owner near Gordon-Conwell's campus. She had come to faith in Christ through his radio ministry and couldn't believe he was "that Haddon Robinson." He gently insisted that we, his students, give her our business to help her pay her bills.
When I had to miss my graduation ceremony at Gordon-Conwell due to a family member's illness, Haddon called the day after to tell me how sorry he was and to inquire about my family member. By the end of the phone call, he agreed to fly to Montana—where I was pastoring at the time—to present me with my hood and diploma. This seems rather remarkable, but it was a rather typical act of kindness for Haddon.