You are currently browsing the monthly archive for January 2019.
From Bryan–Most recent articles that link Dietrich Bonhoeffer and Donald Trump will use Bonhoeffer to criticize the President. The truth does need to be expressed by both the left and the right.
JANUARY 12, 2019
BY VANCEMORGAN

Dietrich Bonhoeffer is one of the figures we will be studying in "'Love Never Fails': Grace, Truth, and Freedom in the Nazi Era," an interdisciplinary colloquium that I will be teaching with a colleague from the history department this coming semester. The first thing I read when on retreat last week was a new translation of Bonhoeffer's "Ten Years After," an essay Bonhoeffer wrote for colleagues and friends in 1942, reflecting on various aspects of the past decade in Germany as he and others had, in various ways, resisted the rise and entrenchment of the Nazis. Less than year after writing this essay, Bonhoeffer was arrested by the Nazis for his involvement in a plot to assassinate Adolf Hitler, for which he was executed in 1945, just weeks before the end of World War Two. "Ten Years After" is comparable to Martin Luther King, Jr.'s "Letter from Birmingham Jail" as a document addressing the specific challenges of their times by speaking to greater issues, including the human capacity for decency, courage, and engagement in political culture that honors integrity and these values. How is one to think beyond self-interest and toward the common good in challenging times?
In "Ten Years After," Bonhoeffer observes how easily human beings are swayed and seduced by peer pressure and crowd behaviors. Although his context was Nazi Germany, his observations about what happens to human decency and courage when a political culture begins to disintegrate and a social atmosphere becomes toxic read as if they were written this morning. Bonhoeffer wrestles with what happens to good people, what to the soul, and to the human sense of morality and responsibility, when evil becomes so embedded in a political culture that it is part of the very fabric of daily life, and it becomes impossible for good people to remain untouched by it.
One of the most written about and often quoted portions of Bonhoeffer's essay is "On Stupidity," a stupidity that Bonhoeffer claims "is a more dangerous enemy of the good than malice." By "stupidity," Bonhoeffer does not mean low IQ or lack of intelligence; indeed, "there are human beings who are of remarkably agile intellect yet stupid, and others who are intellectually quite dull, yet anything but stupid." By "stupid," Bonhoeffer means something that contemporary Americans encounter every day, from the White House to the local coffee shop.
Against stupidity, we are defenseless. Neither protests nor the use of force accomplish anything here; reasons fall on deaf ears; facts that contradict one's prejudgment simply need not be believed—in such moments the stupid person even becomes critical—and when facts are irrefutable they are just pushed aside as inconsequential.
When President Donald Trump denies saying something that was recorded less than a month ago on television (at his own insistence), when Vice President Mike Pence and White House Press Secretary Sarah Sanders spout numbers that a brief session on Google shows to be blatantly false, stupidity is in the ascendant. When millions of citizens are uninterested in fact-checking lies or changing their minds in the face of new evidence, stupidity reigns. And as Bonhoeffer notes, we misjudge the situation when we dismiss such believing persons with condescending pejoratives—persons with PhD's and people with no formal education are equally susceptible to stupidity as Bonhoeffer defines it. How can this be?
According to Bonhoeffer, people either consciously choose to become stupid or allow it to happen because their defenses are down.The impression one gains is not so much that stupidity is a congenital defect but that, under certain circumstances, people are made stupid or that they allow this to happen to them . . . Every strong upsurge of power in the public sphere, be it of a political or a religious nature, infects a large part of humankind with stupidity . . . The power of the one needs the stupidity of the other.
In our current political climate, stupidity ranges across the spectrum from the most obsessed Trumpster to the most avid Berniebot. Whether in support of or in opposition to any particular agenda or political figure, stupidity always dehumanizes, replacing thought and deliberation with soundbites and memes. Bonhoeffer's diagnosis seventy-five years ago could have been written this morning.
One virtually feels that one is dealing not at all with him as a person, but with slogans, catchwords, and the like that have taken possession of him . . . Having thus become a mindless tool, the stupid person will also be capable of any evil and at the same time incapable of seeing that it is evil.
So, what is to be done? Bonhoeffer expresses his prescription for stupidity in religious terms: "The internal liberation of human beings to live the responsible life before God is the only genuine way to overcome stupidity." This is not a call for everyone to become a person of faith, however; from a prison cell a couple of years later, Bonhoeffer will write that God wants people of faith to live as if God does not exist. Bonhoeffer's call is for people to take responsibility for who and what they are, rather than turning this responsibility over to others in exchange for perceived power or solidarity.
On the first day of the new year, I felt the paradox of Christianity.
While on vacation in the Grand Canyon, I forced my family to get up early so that we could watch the sunrise. I dreamed of witnessing the first light of the new year over the mile-deep canyon. A winter storm dumped a half a foot of snow the night before, making it look like someone sprinkled powdered sugar over the massive rock formations and deep ravines.
As the sun broke over the eastern sky, the Grand Canyon flooded with hues of red and purple. A rainbow appeared. The first light of the new year penetrated the cold canyon, and the clouds melted away. A clear, blue sky prevailed overhead.
My eyes became a portal for my soul. I stood speechless at the grandeur of God's creation. My heart was filled with worship. It was easy to be thankful.
A few hours later on our drive home, a text arrived that I feared might be coming soon: "Tyler Trent just passed into heaven."
Cancer Came Three Times
Not only was I his pastor, but I had been his basketball coach, and he was a friend of our boys. Based upon what I was hearing from his parents, who are dear friends, I knew Tyler was entering his final days. But the sober reality of that definitive text was gut-wrenching.
Over the last four years, I've watched Tyler and his family battle osteosarcoma. I've seen, firsthand, Tyler's steadfast faith in Jesus. I've prayed for his dad as he told Tyler that he had cancer not just once and not twice — but three times.
The swirl of emotions that ran through my soul was incredible. Tyler modeled how to suffer as a follower of Jesus, and when ESPN told his story, he used his fame as a megaphone for winsome, Christ-centered perseverance. I was honored to be his pastor.
But I also was troubled. I hate death, and cancer is evil — one of the clearest evidences of the brokenness of the world. I was deeply grieved. Candidly, it was hard to be thankful.
Grandeur and Grief
In the span of a few short hours, I felt the tension of Christianity: God is good, but life is hard. I marveled at God's grandeur and mourned the presence of grief. When my heart is overwhelmed with this uncomfortable paradox, I'm grateful the Bible has a language I can use: lament.
Biblical lament is a prayer in pain that leads to trust. Over a third of the Psalms were written in this gutsy and honest voice. Lament turns to God in pain, tells him why we are sad, asks for his help, and leads us to trust.
The morning after Tyler passed, I woke up early and wrote a lament. It was what my heart needed. I was really sad, and yet I knew that God is good. When I'm stuck between my tears and what I believe, lament is the language I need.
O Lord, we turn to you on this hard and painful day. We look to you, the author of life and the giver of grace, because our hearts are broken with grief. A young man, so full of life and joy, is gone.

We grieve the loss of Tyler.

How long, O Lord, must cancer steal our loved ones away? This evil disease doesn't fit with your goodness. It mars, destroys, and kills. We hate its presence in the world.

Lord, we prayed for healing. And your answer is hard to accept. We watched our friend and brother persevere. Twenty years doesn't seem long enough for Tyler. We long for the day when osteosarcoma is no longer a part of our vocabulary — or our prayers. We'd rather have a different ending to this story.

Yet we know that you have purposes beyond what we can see.

We witnessed glimpses of your plan in the meteoric rise of Tyler's story. We marveled at the favor and the kindness showered upon him through his journey. We rejoiced at the platform you gave him to share his faith in Jesus.

Lord, we ask you to bring comfort to Tyler's family. They've walked beside him through this journey. They need your grace both now and in the months and years to come.

We pray for wisdom and creativity for those researching the treatment for Tyler's cancer. We ask that his donated tumor and the money raised might yield life-saving options for future cancer patients. Would you heal many from Tyler's death?

But even more, Jesus, we ask for your name to be lifted high through Tyler's life.

You were the bedrock of his strength. You were the one who captivated his heart and gave him hope as his physical strength declined. We pray that thousands — even millions — of people will be led to the kind of relationship that Tyler shared with you.

On this hard day, O Lord, we choose to trust you. We believe you have ordained eternal purposes that we can't see right now. We believe you gave Tyler every grace he needed to persevere.

We believe Jesus rose from the dead so that one day our tears will be wiped away once and for all. Through our pain and questions, we rest our hope in the One who said, "I am the resurrection and the life. Whoever believes in me, though he die, yet shall he live" (John 11:25). We know this was the strength that made Tyler strong. We saw it. Tyler lived it.

In Jesus's name,
Amen
Tuesday in Glory
On Tuesday evening thousands will gather at our church for another paradoxical moment. We'll mourn Tyler's death and celebrate his life. We'll do what Christians have done for centuries starting with the resurrection — we'll weep and rejoice.
We'll rehearse the gospel that provides hope. Tyler believed Good Friday led to Resurrection Sunday. He knew the power of the cross and the victory of the empty tomb. He often quoted his grandfather, who modeled faithfulness in his own battle with cancer: "If I live, I win. If I die, I win."
For the rest of the post…
Editors' note: 
This is the third installment in an ongoing series of lists curated to highlight older, time-tested artistic works of different genres (film, literature, fine art, music) that have much to offer Christians today.
When movies gained the power of speech, thanks to the success of The Jazz Singer in 1927, a universal language was lost in the process. In the midst of today's busy, talky culture, a great silent film can feel like a transmission from another plane of existence, transporting us to what Aleksandr Solzhenitsyn referred to as "a realm beyond words."
Unfortunately, the overwhelming amount of new content swirling around us can make hunting for these rare experiences a challenge. Here are a handful of time-tested gems (listed in chronological order) that communicate deep spiritual truths in a vital way, and some suggestions for where to find them.
1. Hypocrites (1915)
An early landmark of cinematic social commentary, Hypocrites takes aim at the false pieties of an affluent, urban church congregation. It was an instant blockbuster and catapulted its director, Lois Weber, to fame and fortune. Weber's bold visual choices—one character appears literally as the Naked Truth—galvanized audiences at the time, garnering widespread acclaim on one hand while inciting calls for censorship on the other. More than a century later, it survives as a compelling celluloid sermon. Available as a standalone DVD from Kino Lorber; there is also a fine HD transfer from KL's recent box set Pioneers: Early Women Filmmakers.
2. 7th Heaven (1927)
Frank Borzage, a Catholic and practicing Freemason, won the first Oscar for best director for this primal melodrama about a Parisian sewer worker (Charles Farrell) who marries a pitiful waif (Janet Gaynor) in order to save her from prison. They retire to the paradisiacal attic of a tall building (the "seventh heaven" of the title), and their love for each other begins to grow. The intense, Dantean romantic gestures, the haloes of light that form around the couple, and the barefaced supernaturalism of the ending all point toward a divine presence permeating the natural order. Available on a magnificent DVD set called Murnau, Borzage, and Fox.
3. Sunrise (1927)
Released by Fox Film Corporation the week after 7th Heaven, F. W. Murnau's elemental drama—recipient of the first best picture Oscar—fully earns its grandiose subtitle: "A Song of Two Humans." A farmer is seduced by a woman from the city, who persuades him to drown his wife. He almost goes through with it, but breaks down in shame at the last moment. He and his bride—now thoroughly shaken—run away to the city, and there among the raucous sounds and sights of the metropolis, their marriage is restored. Supported by a technical and artistic mastery unsurpassed in silent cinema, Sunrise is a hymn to the power of holy matrimony, which despite its precious fragility finds the strength to endure. "What God therefore has joined together, let no man separate" (Matt. 19:6). Available to stream on Amazon Prime Video.
4. Sparrows (1926)
Mary Pickford was the most popular movie star in the world when she produced and starred in Sparrows, an uncharacteristically downbeat vehicle for America's sweetheart. This grimly Dickensian fable, set in a fairy tale swampland where penniless parents send their offspring to labor for food and shelter, contrasts the innocence of children with their sinful, corrupt masters. One memorable sequence, in which the Good Shepherd appears to usher the soul of a departed ragamuffin into heaven, is the kind of irony-free religious imagery you simply don't see in mainstream cinema anymore. Available to stream on Fandor.
5. Visages d'enfants – Faces of Children (1925)
Children also play a central role in Jacques Feyder's neglected masterwork about a secluded community of Christians living in the Swiss countryside. A young boy's mother dies; his father remarries. As the child struggles to accept his new circumstances, the stepmother endeavors to reach him, culminating in a powerful image of maternal love. The austere beauty of the isolated village and Feyder's dedication to psychological realism conspire to melt the heart of the sensitive viewer. Available on a DVD set called Rediscover Jacques Feyder.
6. Body and Soul (1925)
Paul Robeson made his screen debut as a convict who escapes custody and reinvents himself as the Rev. Isaiah T. Jenkins, a charismatic man of the cloth whose wickedness is concealed beneath a veneer of righteousness. A stinging indictment of Christian hypocrisy within the black community, Body and Soul was written and directed by Oscar Micheaux, the first great African-American filmmaker. While firmly rooted in the social milieu of the 1920s Deep South, Micheaux's quirky yet commanding film is a universal warning against mendacious religious leaders, and those who blindly follow them. Available at Internet Archive, as well as the Criterion Collection's Paul Robeson: Portraits of the Artist DVD set and Kino Lorber's excellent Pioneers of African-American Cinema.
Soon there was no doubt that Dietrich did not share his elder brothers' scientific inclinations; he preferred thrilling books and made unusual progress in music. Not that his brothers and sisters were unmusical; Klaus later played the cello with great sensitivity, and none of his brothers or sisters ever wanted to miss the family musical evenings. But Dietrich made such musical and technical progress at the piano that for a time both he and his parents thought he might become a professional musician. 
~ Eberhard Bethge, Dietrich Bonhoeffer: A Biography (Revised Edition); Chapter 1: Childhood and Youth: 1906-1923, 25.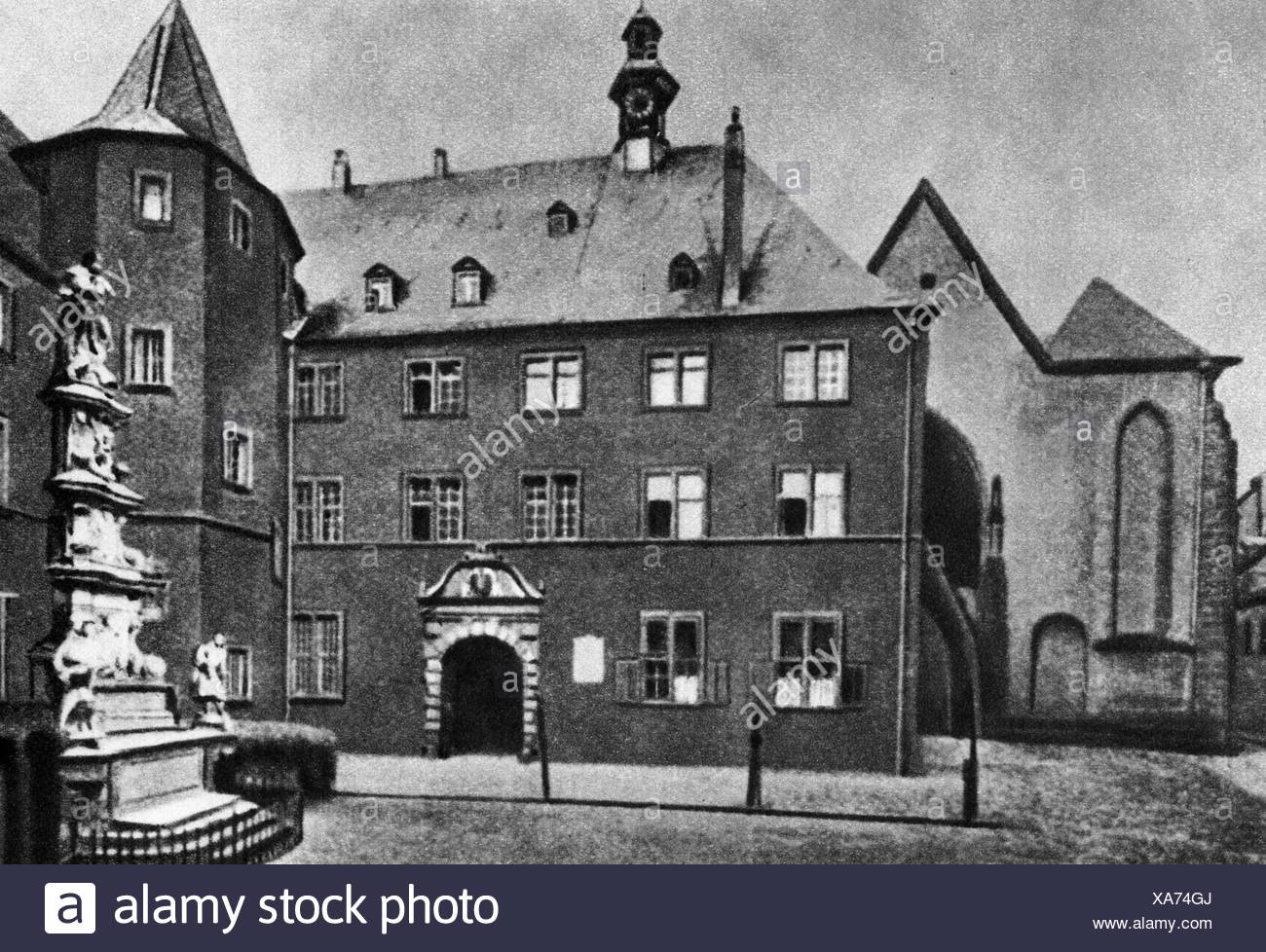 In the autumn of 1913 Dietrich, like his brothers, went to Friedrich Werder Gymnasium. Despite the scientific bent of their father and the older brothers, as a matter of course all the children, including Christine attended schools with a strong humanities curriculum. Dietrich had shown occasional signs of nervousness and shyness earlier, and was initially quite unhappy on his way to school, but this soon changed. He was put in the eighth form, and found the work child's play. In his 1915, New Year's diary his father wrote: "Dietrich does his work naturally and tidily. He likes fighting, and does a great deal of it. 
~ Eberhard Bethge, Dietrich Bonhoeffer: A Biography (Revised Edition); Chapter 1: Childhood and Youth: 1906-1923, 24.