Daily Archive
You are currently browsing the daily archive for March 4, 2019.
March 4, 2019 in America, Bonhoeffer for the Twenty-First Century, Bonhoeffer Quotes, Can Bonhoeffer Be Abused?, Costly Grace, Current Events, dietrich bonhoeffer, Discipleship, Hitler/Nazism, Serving Jesus in the Severest of Trials, Standing Against Evil in Society, The Grace of Living Well and Dying Well, Who is Dietrich Bonhoeffer? | Tags: abortion, blog about dietrich bonhoeffer, bonhoefferblog, Charleston South Carolina, dietrich bonhoeffer for the 21st century, Dietrich Bonhoeffer Institute, dr. bryan galloway, gun control, guns, pro-choice, pro-life, Rev. Robert Schenck | Leave a comment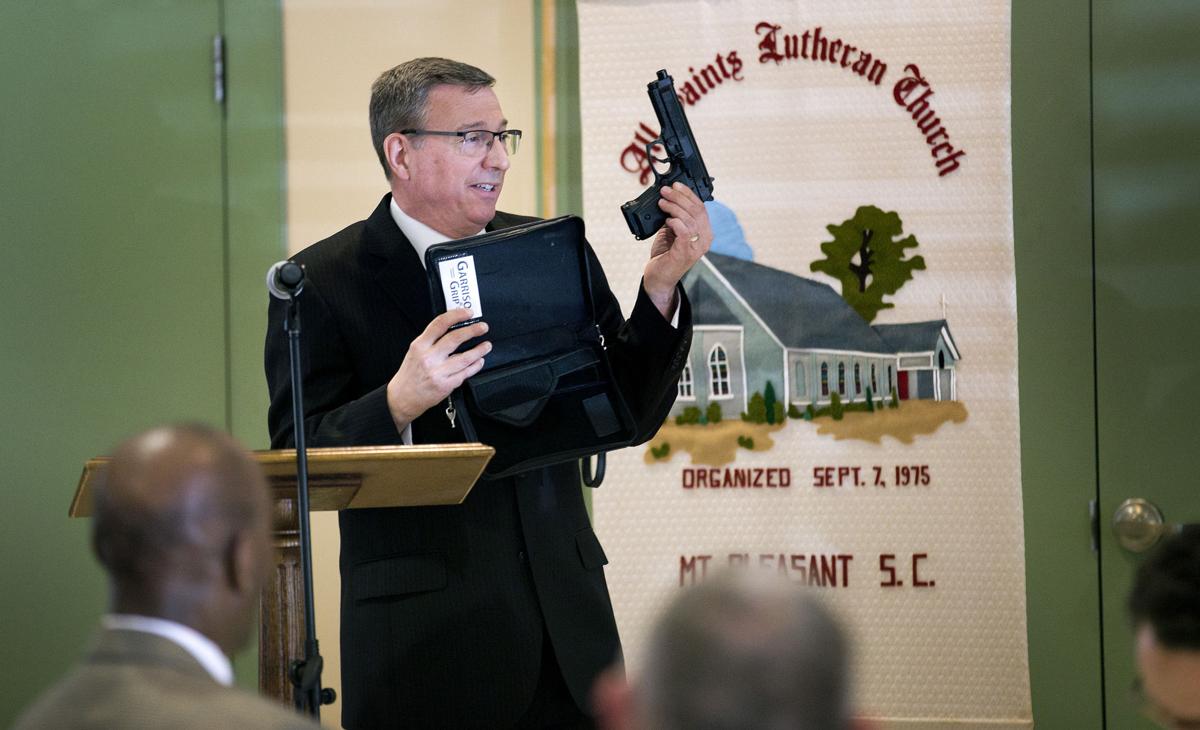 Standing in the spot where a German pastor was hanged decades ago for resisting the Nazi regime, the Rev. Robert Schenck experienced a conversion.
Schenck, an Evangelical minister and former anti-abortion activist who now considers the conservative Christian right as a "Ronald Reagan Republican religion," drew inspiration years ago from European theologian Dietrich Bonhoeffer, a Nazi resister, who preached ethics and the responsible life and was ultimately executed by Adolf Hilter's regime.
"As I stood there, it was as if the scales were shed from my eyes," Schenck said, referring to his change of heart regarding some of the positions held by conservative evangelicals. "I saw something I had not seen in more than three decades of work. I had been part of a spiritual corruption of the Gospel.
It occurred around the same time the 2015 documentary "The Armor of Light" was released. Schenck is prominently featured in the short film about Evangelicals and gun culture. Today, he serves as president of the Dietrich Bonhoeffer Institute in Washington, D.C., and travels the nation advocating for gun control, using Scripture and Bonhoeffer's teachings to bolster his more moderate arguments.
On Tuesday, standing before several dozen pastors and parishioners from various denominations in Charleston, Schenck raised the question at a Lunch-and-Learn event held by local nonprofit Arm-in-Arm. The topic: Can a community be pro-life (anti-abortion) and pro-gun?
"For me, the gun question in our own culture is a gateway question on Christian ethics," Schenk said at the event, held at All Saints Lutheran Church in Mount Pleasant.
Though mass shootings have impacted houses of worship, Evangelicals are among the most avid supporters of gun rights and most also are against abortion, the Pew Research Center reported.
Liberty University President Jerry Falwell Jr. encouraged students of the conservative Christian college some years ago to arm themselves, citing the need to protect against violent perpetrators.
But for others, the Evangelical view on abortion and gun rights represents a contradiction where the community calls for life preservation at one stage while life at later stages remains at risk.
"I see an inherent conflict," Schenck said. "I'm not anti-gun. But I do believe whenever someone takes a weapon to himself or herself, they (raise) supreme ethical questions."
Referencing abortion, Schenck said fictional narratives were drawn around ending pregnancies. For example, the claim that every woman seeking an abortion was either being bullied or was selfishly intending to save herself is false, he said.
"It took me some very painful encounters to realize that was not reality at all," the minister said.
Spike Coleman, who pastors St. Andrews Presbyterian Church in West Ashley, said at the event that the anti-abortion and pro-gun views are "hard to fit together."
He pointed to moral injury, the damage that can be done to a shooter's conscience after they've taken a life.
I replied to his post. Is Schenck pro-choice now? Can a follower of Jesus use a gun to protect his/her family. self and others? Dietrich Bonhoeffer said: