You are currently browsing the monthly archive for December 2019.
The trends uncovered in the study, titled "The Digital Pulpit," aren't representative of all U.S. Christian churches, Pew notes. For one thing, posting sermons on a website—or even having a church website—involves technical expertise, meaning that larger and urban congregations are likely overrepresented. Plus, Easter's occurrence during the study period likely affected some outcomes. Yet the results offer interesting glimpses into the length and content of sermons that parishioners actually heard from the pulpit.
Pastors Preach From 14 to 54 Minutes
Findings about sermon run-times reveal "striking differences" among the four Christian traditions Pew studied:
In Catholic churches, sermons (called "homilies") average 14 minutes.
In mainline Protestant churches, sermons average 25 minutes.
In evangelical Protestant churches, sermons average 39 minutes.
In historically black Protestant churches, sermons average 54 minutes.
Overall, the median length of the 49,719 sermons studied is 37 minutes, with a median word count of 5,500 words. When measured by word count alone, sermons at the black churches aren't necessarily longer; instead, the duration of the preaching stretches out due to stylistic features such as musical interludes and call-and-response interaction with congregants.
Mainstream media outlets zeroed in on the report's sermon-length numbers, with a Washington Post headline asking: "Does your pastor preach too long?" The article quotes New York City pastor and author Tim Keller, who opines: "I don't think most evangelical pastors are good enough for a 39-minute sermon. That needs to shorten." (As an aside, Keller says more people might now be listening to preaching online, podcast-style, rather than in pews. That's "disastrous," he notes, if it "undermines the times you're in Christian community.")
Another preacher who chimes in about the debate is the Rev. John Baldovin, a Jesuit priest near Boston who caps his messages at 10 minutes. "You can tell when people are ready for you to land a plane," he says. "There's nothing worse than listening to a plane come into the runway and take off again."
Word-Usage Patterns Also Vary by Faith Tradition 
After removing smaller common words (such as "the" and "their") and combining similar words (such as "biblical" and "Bible,"), researchers pinpointed the most-used terms among all studied sermons. These include "say," "come," "people," "know," "life," and "God." Though "Jesus" ranked 20th on the list, that name appears in almost all the sermons.
People of religious faith carry a burden of belief around with them. In recent years, Americans have witnessed a rise in the maligning of Christians and dismissals of their faith and practices. I have come to believe this burden isn't constrained to time or shifts of culture.
Some argue that the past few decades have resulted in a more secular society where citizens substitute a pursuit of moral truths for selfish endeavors. However, I don't think the 21st century is the culprit for people of faith being put on the defense for their beliefs.
Religious groups felt isolated long before Twitter was an idea in anyone's mind, and they will continue to. The call to a life of religious belief is a lonely one; it will set you apart, but it promises to give back much more. Separation is an anticipated sacrifice. It is a companion to the decision to live for a purpose higher than the mere physical world.
Dietrich Bonhoeffer, a German Lutheran pastor active during Hitler's regime, repeatedly put his life at risk to decry injustices happening within Nazi Germany; he even lost his life doing so. But just like Christians today, he grappled with questions of how best to engage.
Examine Bonhoeffer's concept of "religionless Christianity." While he was imprisoned in Germany, he wrote letters to his friend, Eberhard Bethge, asking, "What do a church, a community, a sermon, a liturgy, a Christian life mean in a religionless world?" He wanted to understand how people of faith should interact in the world without getting bogged down in inaccessible theology or swayed by non-religious values.
To be "religionless" while still religious means to engage with the secular world while maintaining one's cherished belief system. This shouldn't lead to religious doctrines being replaced with more world-friendly ideas. Instead, Bonhoeffer told Christians they ought to meet non-religious people where they were—all while sharing the love of Christ.
It isn't only Christians who are at risk of being sequestered by the louder voices of the culture. Religionlessness is a complicated concept and best broached alongside people who share the desire to live a life of faith, even when their specific beliefs differ from one another.
FROM R.C. Sproul
The X in Christmas is used like the R in R.C. My given name at birth was Robert Charles, although before I was even taken home from the hospital my parents called me by my initials, R.C., and nobody seems to be too scandalized by that.
X can mean so many things. For example, when we want to denote an unknown quantity, we use the symbol X. It can refer to an obscene level of films, something that is X-rated. People seem to express chagrin about seeing Christ's name dropped and replaced by this symbol for an unknown quantity X. Every year you see the signs and the bumper stickers saying, "Put Christ back into Christmas" as a response to this substitution of the letter X for the name of Christ.
There's No X in Christmas
First of all, you have to understand that it is not the letter X that is put into Christmas. We see the English letter X there, but actually what it involves is the first letter of the Greek name for Christ. Christos is the New Testament Greek for Christ. The first letter of the Greek word Christos is transliterated into our alphabet as an X. That X has come through church history to be a shorthand symbol for the name of Christ.
What a Church Member Should Not Say 
I wrote a little book (I Will) on statements church members make that can move a church toward Great Commission and Great Commandment greatness. But there are some sentences that can prove harmful, even deadly, to a congregation. Here are seven of the most deadly statements:
"I like our church just the way it is." When you begin to hear this statement expressed among church members, you can be certain there is no Great Commission heartbeat. We should never want our church to stay just like it is; we should be constantly seeking to reach new people with the gospel.
"My pastor doesn't visit me enough." There are so many things wrong with this statement. First, it reflects a ministry where there is expectation that the pastor is to do most of the ministry, instead of equipping others to do the work of ministry. Second, it reflects a dependence and self-centered ministry on the part of church members.
"I always vote 'no' just to keep the leadership in check." This person is the disrupter I described in an earlier post. He or she really wants the focus on self. Attention seeking and self-focus are characteristics of this person. They are toxic to churches.
"I just can't worship with our style of music." The worship wars aren't over. These church members could never be missionaries because their indigenous people group probably wouldn't be singing hymns from the hymnals. There is no sense of worship with these church members; they are all about their own preferences and desires.
"People know where our church is if they want to come." This statement reflects deadly ecclesiology and deadly missiology. It assumes that the church is a place; and it assumes that the Great Commission is, "Y'all come."
"I love you pastor, but…"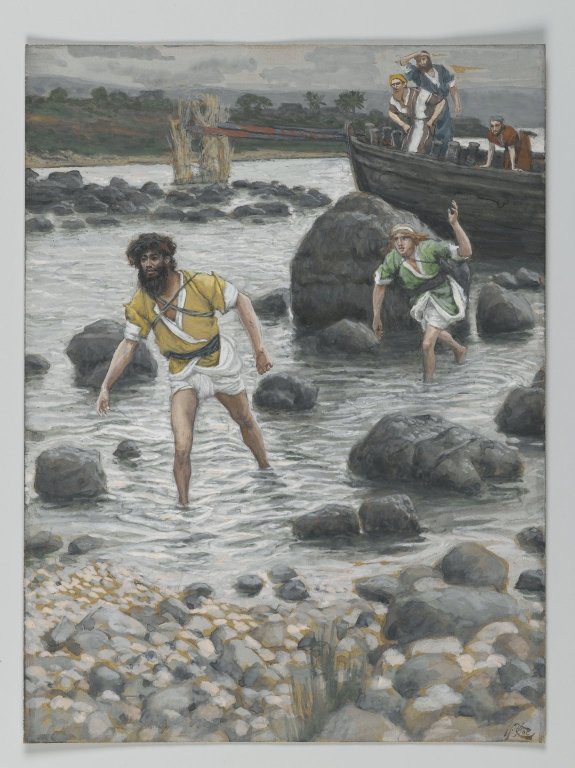 Ordinary Time in the Christian calendar is not about ordinary and ho-hum events, but about the ordering of Christian existence according to Jesus' life and teaching above and beyond the Advent and Christmas, Lenten and Easter seasons. This blog post will reflect on what such ordering involves and how important it is for Jesus to order our lives throughout the year, including Ordinary Time.
Before we go further, let's consider more carefully the meaning of Ordinary Time. Here is what one helpful article explains about Ordinary Time:
Because the term ordinary in English most often means something that's not special or distinctive, many people think that Ordinary Time refers to parts of the calendar of the Catholic Church that are unimportant. Even though the season of Ordinary Time makes up most of the liturgical year in the Catholic Church, the fact that Ordinary Time refers to those periods that fall outside of the major liturgical seasons reinforces this impression. Yet Ordinary Time is far from unimportant or uninteresting.

Ordinary Time is called "ordinary" not because it is common but simply because the weeks of Ordinary Time are numbered. The Latin word ordinalis, which refers to numbers in a series, stems from the Latin word ordo, from which we get the English word order. Thus, the numbered weeks of Ordinary Time, in fact, represent the ordered life of the Church—the period in which we live our lives neither in feasting (as in the Christmas and Easter seasons) or in more severe penance (as in Advent and Lent), but in watchfulness and expectation of the Second Coming of Christ.
There is no better way to live in watchfulness and expectation for Jesus' second coming than to submit to Jesus in ordering our steps according to his life and teaching presented during his first coming. So, as we proceed, let's ask: what's involved in Jesus ordering our steps during Ordinary Time? The answer: total trust and obedience.
Jesus calls us. The question we must ask ourselves during any season of the year, including Ordinary Time is: will we follow? Are there strings attached—like fishing nets—to our decision as to whether and how far and in what manner we will follow?
Consider Jesus' first recorded encounter with his first disciples in Matthew chapter 4. Notice that for Peter and Andrew, James and John, there were no strings attached to their determination when Jesus beckoned. They left everything to follow him, illustrated by leaving their nets, their boat(s), and father(s) (Matthew 4:18-22). At the outset of Jesus' ministry in which he calls people to repent for the kingdom of heaven is at hand (Matthew 4:17), we find him calling his first disciples. Notice their response:
While walking by the Sea of Galilee, he saw two brothers, Simon (who is called Peter) and Andrew his brother, casting a net into the sea, for they were fishermen. And he said to them, "Follow me, and I will make you fishers of men." Immediately they left their nets and followed him. And going on from there he saw two other brothers, James the son of Zebedee and John his brother, in the boat with Zebedee their father, mending their nets, and he called them. Immediately they left the boat and their father and followed him. (Matthew 4:18-22; ESV)
The disciples leave behind their allegiances to their families and their fishing businesses, the only way of life they had likely ever known, to become Jesus' apprentices in his work of fishing for people. These four knew nothing of the path laid out before them, only Jesus' call to follow. They followed unreservedly, no strings or nets attached. The only thing that they were attached to was Jesus' word in a spirit of total trust and obedience. I find such a response refreshing, though shocking and staggering given the all-too-human impulse in our day to hedge our bets, keep our relational options open, and play the perpetual cynic.
From the get go, Jesus' call is a call to die—to die to the old order of life, all they had ever known, to live anew according to his way of being. Thus, we find resonance with what Dietrich Bonhoeffer asserts in his volume on discipleship: "The cross is not the end of a pious, happy life. Instead, it stands at the beginning of community with Jesus Christ. Whenever Christ calls us, his call leads us to death" (Bonhoeffer, Discipleship, Bonhoeffer Works, page 87). While Jesus' disciples certainly did not understand all that stood before them on the path ahead, they certainly understood that their past was dead to them in living in accordance with Jesus' future for them. Thus, there should have been no real surprise when Jesus exclaims later in the same gospel: "If anyone would come after me, let him deny himself and take up his cross and follow me" (Matthew 16:24; ESV).
A few pages later in
Discipleship
, we find Bonhoeffer quoting Martin Luther who urges us to "submerge" ourselves in a "lack of understanding" to gain Jesus' understanding (page 91). Again, total trust and obedience in the face of death to new life is required. This requires unlearning to learn anew from Jesus.