You are currently browsing the category archive for the 'Current Events' category.
The words "hate," "bigotry" and "intolerance" are mis- and over-used. But that makes it more important that we speak out against the real thing when it's there.
President Trump began his first address to Congress by citing "recent threats targeting Jewish Community Centers and vandalism of Jewish cemeteries," and a "shooting in Kansas City." This was his prologue to saying that the United States "stands united in condemning hate and evil in all of its forms."

I'm so glad that he spoke out.

But let me also hasten to add that we shouldn't leave it to the President to remind us of the need to condemn hate and evil – that's the job of the Church.

The past few months have witnessed, to borrow from Yeats' poem, "The Second Coming," a "rough beast" slouching to be born. That "rough beast" is open, and sometimes violent, expressions of bigotry and intolerance.

Now Christians have ample reasons to be wary of those words "bigotry" and "intolerance," since we're often unjustly accused of both. But to use the medieval Latin phrase, "abusus non tollit usum," the misuse of something does not negate its proper use. There are such things as bigotry and intolerance.

Some of it, such as Texas high school students taunting their Hispanic opponents at a basketball game with chants of "build that wall!" are easy to rationalize as youthful hi-jinks, until you put yourself, as Jesus commands us to, in the shoes of the kids being taunted.

Other examples, such as the killing of an Indian-born engineer, and the wounding of two other people by a man who had earlier yelled "get out of my country!" are impossible to ignore. The fact that the man may been under the influence of alcohol when he pulled the trigger does not make the crime less troubling.

While alcohol lowers inhibitions, it doesn't create the impulses being inhibited in the first place. To quote another Latin phrase, "in vino veritas," or wine brings out the truth.

Likewise, the vandalizing of Jewish cemeteries in St. Louis, Philadelphia, and Rochester, New York, along with bomb threats against 120 Jewish Community Centers across the country is nothing less than alarming.

And it's not just Jewish Community Centers. In the past two months, four mosques have been deliberately set on fire.

The good news is that, amidst all this hate, we have seen examples of grace: Two American Muslims raised over $140,000 to repair the damage done to Jewish cemeteries, and Muslim veterans have vowed to protect Jewish cemeteries. As one veteran tweeted, "If your synagogue or Jewish cemetery needs someone to stand guard, count me in. Islam requires it."

Strictly speaking, while I am thankful for his words, I am not sure that it does. But there is no questions about Christianity. As Paul says in Acts 17, God determines when and where we live. And as Esther so courageously demonstrated in difficult times, silence is not an option.
Since Frederick Douglass is in the news these days—with President Trump calling him "an example of somebody who's done an amazing job and is getting recognized more and more, I notice"—I thought I'd share a haunting paragraph from Narrative of the Life of Frederick Douglass, an American Slave, written in 1845, sixteen years before the Civil War began.
It is a beautiful expression of the horrific hypocrisy of some antebellum churches:
I . . . hate the corrupt, slaveholding, women-whipping, cradle-plundering, partial and hypocritical Christianity of the land. . . . I look upon it as the climax of all misnomers, the boldest of all frauds, and the grossest of all libels. . . .

I am filled with unutterable loathing when I contemplate the religious pomp and show, together with the horrible inconsistencies, which every where surround me.

We have men-stealers for ministers, women-whippers for missionaries, and cradle-plunderers for church members.

The man who wields the blood-clotted cowskin during the week fills the pulpit on Sunday, and claims to be a minister of the meek and lowly Jesus. . . .

The slave auctioneer's bell and the church-going bell chime in with each other, and the bitter cries of the heart-broken slave are drowned in the religious shouts of his pious master.

Revivals of religion and revivals in the slave-trade go hand in hand together. The slave prison and the church stand near each other. The clanking of fetters and the rattling of chains in the prison, and the pious psalm and solemn prayer in the church, may be heard at the same time.
by David Platt / January 30, 2017
The scope of today's refugee crisis is truly unprecedented, affecting nearly 60 million people. Never before have so many been displaced, put in danger, and forced from their homes. In Syria alone, more than half of 22 million people have either been displaced or killed. More than 4 million have fled to neighboring countries. I share these numbers to remind us of the sheer enormity of this crisis.
Much of our response to the refugee crisis seems to come from a foundation of fear, not faith. Much of it seems to flow from a view of the world that is far more American than biblical, far more concerned with the preservation of our country than the accomplishment of the Great Commission.
As church leaders, we have a responsibility to help people think biblically about this crisis. Perhaps more than that, we have an unprecedented opportunity to respond intentionally for the spread of the gospel among refugees.
Hell on Earth
Last year I spent time at the border between Greece and Macedonia. As my coworkers and I worked in refugee camps, we heard story after story, each of them more harrowing than the last. A Syrian woman who's now the only member of her family after bombs flattened her house. A Yazidi woman who saw seven of her family members beheaded by ISIS.
Much of our response to the refugee crisis seems to flow from a view of the world that is far more American than biblical, far more concerned with the preservation of our country than the accomplishment of the Great Commission.
I spoke to normal people with normal lives—professors, engineers, doctors—all of them forced to flee across Turkey where they were exploited every step of the way. To cross the Aegean Sea, they paid an exorbitant sum for a spot on a raft. Designed to hold 20 people, the raft slowed under the weight of 60. The destination wasn't much relief: a camp built for 2,000, jam-packed with more than 15,000 refugees, huddled up in their makeshift tents.
One night I walked around the camp. I heard babies cry and children cough as freezing rain fell on these small tents, now mired in the surrounding mud. It was like walking through a semblance of hell on earth.
In light of such atrocities, what can we do? How does God's Word compel us to respond? Does it say anything? We need to know. We need to know because we need to help the church know how God's grace and his Word compels our response to this situation in the world.
Obviously, there's much one could say, but I want to frame this discussion with five brief truths that lead to five brief exhortations.
Five Biblical Truths
1. Our God reigns sovereignly over all things.
As we look around at all that's going on in the world, we must remember for ourselves and we must remind the church that God is sovereign over it all. Every day, the wind only blows at his bidding. The light of the sun only shines according to his command. Not a speck of dust on the planet exists apart from the sovereignty of our God.
He's sovereign over nature, yet we know he's also sovereign over nations. Our God charts the course of countries. He holds the rulers of the earth in the palm of his hand—and this is really good news. It's good news to know that Assad in Syria is not sovereign over all. It's good news to know that ISIS is not sovereign. It's good news that Vladimir Putin is not sovereign, and neither is Donald Trump.
Our God is sovereign over all, even the suffering in this world.
Did you know that in the Book of Job, God is called "the Almighty" 31 different times? Amid all the mystery of the book, one conclusion is clear: The power of Satan is limited by the prerogative of God. Satan cannot do anything apart from divine permission. Satan is on a leash, and God holds the reins.
Satan is on a leash, and God holds the reigns.
Job makes it clear: God is sovereign over comfort, and God is sovereign over calamity. Remember when he tells his wife, "Shall I receive good from God but not evil?" And the Bible tells us, in all his questions, Job did not sin with his lips.
There are entire theologies out there that have been developed in order to claim that God is simply doing the best he can under the circumstances. Ultimately, these thinkers say, he doesn't have sovereign control over evil and suffering.
But we know the opposite is true—and we must proclaim that God is always in control, and that Satan is always controlled. God is sovereign; Satan is subordinate. We reject a kind of Star Wars dualism where good and evil forces are equally warring against one another. God does not deal in dualism. This is domination, and it's all over Scripture.
When Job is afflicted, God is in control. When Joseph is sold into slavery, God is in control. When evil kings act in wretched ways toward Israel, God is in control. When religious leaders and Roman officials sentence Jesus to death and crucify him on a cross, God is in control. When Christians today preach the gospel to the nations and are killed in the process, God is in control. When we get to the end of the Bible and we see the cosmic battle for the souls of men and women throughout history, God is in control. He's in control on every page of Scripture and on every page of history—including the refugee crisis that currently surrounds us.
2. Our God oversees the movement of all peoples.
This point is simply the outgrowth of the first one, most clearly explained by Paul at Mars Hill:
He made one man. From one man, every nation of mankind that live on all the face of the earth, having determined allotted periods and the boundaries of their dwelling place, that they should seek God, and perhaps feel their way toward him and find him. (Acts 17:26–27)
This truth is obvious throughout Old Testament as God raises up some nations, while scattering others. At the appointed time, God sent Israel to Egypt. At the appointed time, he brought Israel. He orchestrated the exiles from Jerusalem; years later, he orchestrated their return. Even in the New Testament, we see God using suffering—like the stoning of Stephen—to scatter his church from Jerusalem to Judea to Samaria and eventually to the ends of the earth.
In his goodness, our God turns even the tragedy of forced migration into the triumph of future salvation.
So when we see the migration of peoples for a multiplicity of reasons, we must recognize that every bit is occurring under the governance of God. In Acts 17 Paul says that God is doing it all for a reason, that people might seek him and perhaps feel their way toward him and find him. Much more could be said on this point, but we must remind ourselves: The Lord will make no mistake. Our God aims to be sought, found, known, and enjoyed by all the peoples of the world, and he oversees their travels to that end. In his goodness, our God turns even the tragedy of forced migration into the triumph of future salvation.
3. Our God generally establishes government for the protection of all people.
We know this from Romans 13:1–4:
There is no authority except from God. Those that exist have been instituted by God. Therefore, whoever resists the authorities, resist what God has appointed, and those who resist will incur judgment, for rulers are not a terror to good conduct but to bad. Would you have no fear of the one who is in authority? Then do what is good and you will receive his approval, for he is God's servant for your good. But if you do wrong, be afraid, for he does not bear the sword in vain, for he is the servant of God, an avenger who carries out God's wrath on the wrongdoer.
Governments exist under God's authority to promote good and restrain evil. In God's design, the primary purpose of government is to protect people. I mention this point since any serious thought about the refugee crisis must take into account the role of government under God.
So, yes, according to God's design, responding to the refugee crisis leads to political discussions. But as followers of Christ, we must maintain biblical foundations in these discussions, for through our our elected officials we shape our own laws, and we must hold these officials accountable to do good as we pursue the good ourselves.
But let's take this one step further.
4. Though God generally establishes government for the protection of all people, he specifically commands his church to provide for his people.
Paul writes in Galatians 6:10: "So then, as we have opportunity, let us do good to everyone and especially to those who are of the household of faith." He's obviously not saying we shouldn't care for all people. But we can't deny the priority of provision here and elsewhere in Scripture for those who are of the household of faith.
In the same way I uniquely identify with my bride—I hurt when she hurts, I rejoice when she rejoices—Jesus intimately identifies with his bride. While on the road to Damascus, the resurrected Lord Jesus asks Saul a simple question: "Saul, Saul, why are you persecuting me" (Acts 9:4)? When you persecute the church, you're persecuting Christ.
Truths like this are why we have passages on social justice, like Jesus's well-known words from Matthew 25:34–40:
Come, you who are blessed by My Father, inherit the kingdom prepared for you from the foundation of the world. For I was hungry and you gave me food, I was thirsty and you gave me drink, I was a stranger and you welcomed me, I was naked and you clothed me, I was sick and you visited me, I was in prison and you came to me.
And the righteous will answer to him, saying, "Lord, when did we see you hungry and feed you, you were thirsty and give you drink? When did we see you a stranger and welcome you, or naked and clothe you? And when did we see you sick or in prison and visit you?" And the king will answer them, "Truly, I say to you, as you did it to one of the least of these, my brothers, you did it to me."
We know this is not a general reference to anyone who is hungry or thirsty, a stranger or sick. Jesus is specifically referring to "my brothers" (v. 40)—that is, needy members of the family of Christ, the household of faith. Again, this care doesn't totally exclude those who aren't part of the church. We love all our neighbors, even our enemies, as we love ourselves.
It is altogether right, then, for the church to consider how to care specifically for our brothers and sisters in Christ in the middle of this refugee crisis. Not only is such care for refugees right; it's required. Why? Because of the character of God.
5. Our God seeks, shelters, serves, and showers the refugee with his grace.
Remember the Book of Ruth? Elimelech the Israelite, his wife Naomi, and their two sons are driven from their homeland due to a famine. They migrate to Moab, a foreign land full of forbidden people who originated when Lot had an incestuous relationship with his daughter. Generations later, Moabite women seduced Israelite men into sexual immorality—and 24,000 Israelites were struck dead. The message was clear: Don't go near Moabite women.
Yet Elimelech and Naomi's sons—Mahlon and Chilion—married Moabite women. Not long after, all three men die, and Naomi is left alone with two Moabite daughters-in-law. She returns to Bethlehem and begs them to stay in Moab. One obliges, but the other, Ruth, insists: "Your people will be my people, and your God will be my God."
So a Moabite woman soon finds herself in an Israelite town desperate for food and family. Sound familiar?
Enter Boaz, the lord of the harvest, who sees her working in his field. When he finds out who she is—a Moabite—he seeks her out instead of kicking her out. He goes to her, greets her, shelters her from harm, and promises her safety. Then he does the unthinkable. He stoops to serve her and invites her to his table, where she enjoys a meal of roasted grain. All this leads to a showering of grace as Boaz gives Ruth 30 to 50 pounds of food to take home—at least half a month's wages.
Why do we have a book of the Bible named after a Moabite woman? Because we have a God who cares for the outcasts and the oppressed, the strangers and the refugees.
The stage is now set for the romance of redemption that follows. Boaz eventually takes Ruth as his wife, and they have a child, whose line will one day lead to the quintessential kinsmen redeemer, Jesus Christ.
So why do we have a book of the Bible named after a Moabite woman? Here's at least one of the answers to that question: Because we have a God who wants us to know how much he cares for the outcasts and the oppressed, the strangers and the refugees. In one of the key phrases in the book, Boaz pronounces a blessing on the otherwise forbidden Moabite woman: "A full reward will be given to you by the LORD, the God of Israel, under whose wings you have come to take refuge" (Ruth 2:12).
There is refuge, the book of Ruth shows us, under the wings of God. And we know Boaz isn't merely a model of goodwill. He's a mirror of God. He's the agent God uses to show how he seeks out the oppressed and shelters them under the shadow of his wings; how he serves the outcast at his table and showers the needy with his grace; and ultimately, how he is faithful to care for the forbidden foreigner.
And so, we're compelled to do the same. We're compelled to reflect our Redeemer.
Biblical Kings and Psalms show us the way
Many of us have felt called to pray for Donald Trump and America. I love to pray the words of Scripture. So as he takes the oath of office and as I search through prayers by and for kings, I've been surprised by the rich inspiration and example. In their words…
Heavenly Father, with Jewish King Hezekiah we declare, "You are enthroned above the mighty cherubim. You alone are the God of all the kingdoms of the earth. You have made heaven and earth."
May our new president declare this daily in his heart before you. May he enter the oval office with a deep sense that you rule. And he rules under your supreme power, your watchful eye and loving care.
With Babylonian King Nebuchadrezzar we agree, "Your dominion is an everlasting dominion, and your kingdom endures from generation to generation…you do according to your will among the host of heaven and among the inhabitants of the earth; and none can stay your hand or say to you, 'What have you done?'"
Lord, you have clearly raised up Donald Trump. You may have done it for blessing. Or judgment. Or both. But we look to you in trust and not doubt asking, "What have you done?"
Like Nebuchadnezzar, we praise and honor you "because all your works are right and your ways are just."
And like him we agree: "Those who walk in pride you are able to humble."
Lord, we all struggle with pride. In our lives, in President Trump's life, we pray that you would expose it. Show us how much we need to walk in step with you. Create in us humble hearts that love and serve you and others.
King Solomon humbly confessed that when it came to ruling this great people he felt like a child, "not knowing how to go out or come in." His Father, King David, sat down before you and said, "Who am I, O LORD God, and what is my house, that you have brought me thus far?"
God, may you give Pres. Trump that same humble heart. And may he turn to you and seek your face continually, like David and Solomon. May he trust not in his own works but in the atoning death of the Lord Jesus for forgiveness and a life of blessing with you.
Also we pray with Solomon, Give our president "an understanding mind to govern your people, that [he] may discern between good and evil." May he lean into you and your Word and receive wisdom that surprises even him. May he surround himself with godly advisors who will seek you and counsel him from the riches of your Word.
As Solomon prayed, "Give the [president] your justice, O God, and your righteousness! May he judge your people with righteousness, and your poor with justice! May he defend the cause of the poor of the people, give deliverance to the children of the needy, and crush the oppressor. May he have pity on the weak and the needy, and saves the lives of the needy."
  January 20, 2017
Today I have a piece in The Washington Post on why Christians ought to pray for our new President, Donald Trump.
Here's an excerpt:
Consistently, no matter who is in office we are to pray for success. That doesn't mean we pray for all of any leader's ideas to be realized. But it means that we pray that he or she would succeed, would carry out an agenda that leads to the flourishing of the rest of society and, particularly, so that the church may "lead a peaceful and quiet life, godly and dignified in every way." In contemporary American society, we're supposed to want those we like to leave office as heroes and those we don't to bumble and fail. That should never be our attitude.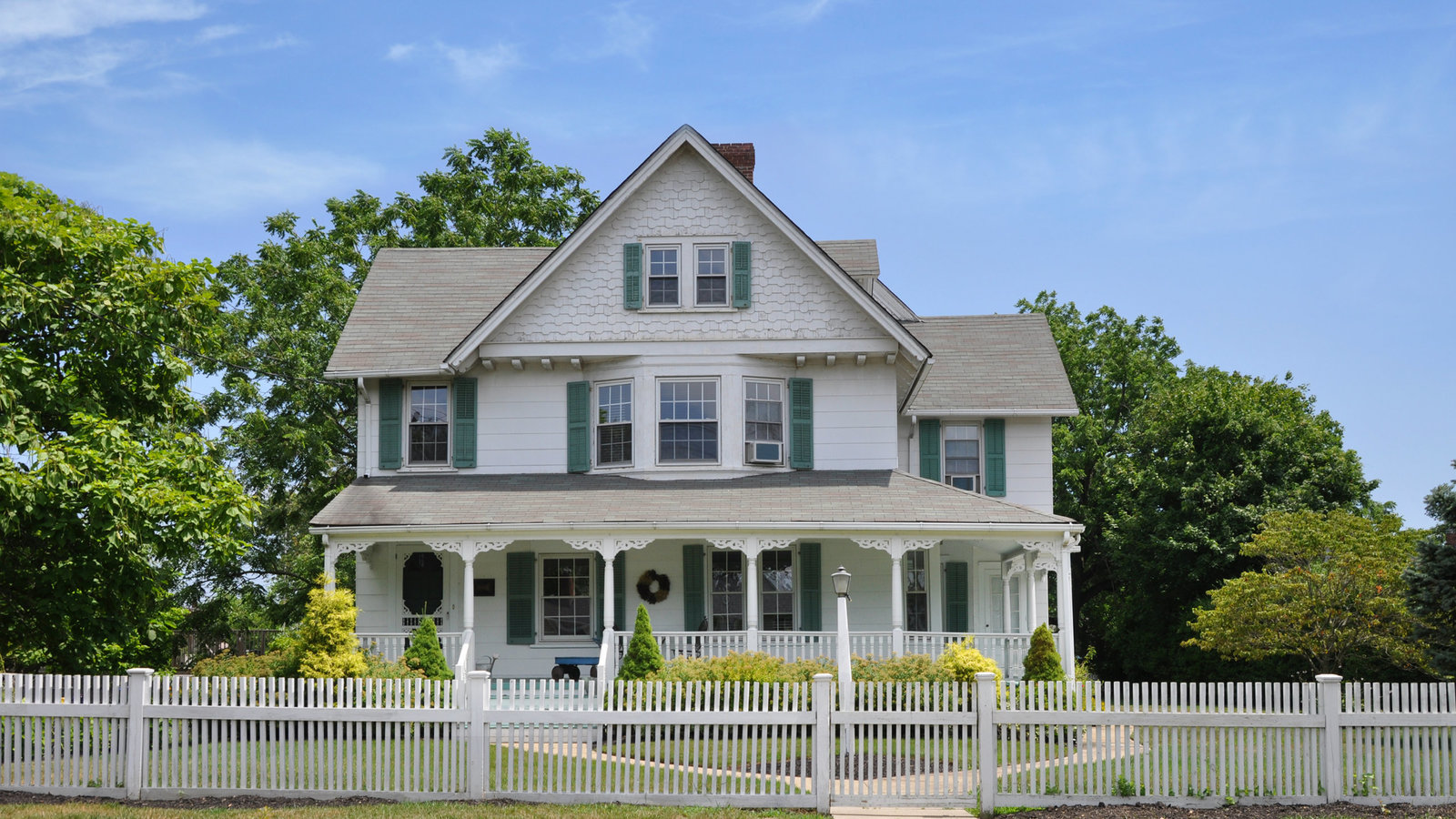 He did more than denounce; he dreamt. He did not merely paint the bleak landscape of racial hostility in the world's leading nation, but dipped his brush in vibrant colors and painted a country as it could be. He imagined a day when blacks and whites were not only equal in the eyes of the law, but joined together around a table in fellowship: "I have a dream that one day on the red hills of Georgia, the sons of former slaves and the sons of former slave owners will be able to sit down together at the table of brotherhood."
On this day when we honor the sacrifice, vision, and work of Dr. Martin Luther King, Jr., we should ask whether his beloved dream has not only made it into our hearts, but also found a seat within our homes, and around our dinner tables.
Who's Been at Your Table?
Dr. King imagined a day when the sons of former slave owners and the sons of former slaves could sit down and break bread together. Are any of us cut by the recent words of Albert Tate:
Look at your social calendar over the past six months. If you are a Republican, how many people have sat around your dinner table that voted for a Democrat in the most recent election, or vice versa? If you are an African American, how many people have you invited to dinner who have to put on a lot more sunscreen than you when they go to the beach? This should be a telling experience, as you examine the reality of your social calendar." (Birmingham, 168)
Our flawed imaginations and deceptive hearts prefer to "round up" when we evaluate ourselves, rather than dealing with specific numbers. Perhaps we should let our calendars speak to us: Do we allow our tables to reflect the love of the entire body of Christ as well as our theological convictions? What specific number of people unlike ourselves have come into our homes, and sat at our dinner tables, since we last celebrated King's influence a year ago?
History of Distrust
We live in a time when one consistently sees more ethnic diversity in shopping malls, McDonalds drive-thrus, and pee-wee football games than in the local church. We live in a time when one wonders whether the demographics of our congregations may reflect the vision of Jim Crow more than the apostle John. We live in a time when we often eat with those who like us, agree with us, and look like us. Our true church fellowship reflects our dining-room fellowship; our communion around our dinner-tables will impact, over time, who's sharing communion at our churches.
Historically, the white church's unbiblical orthopraxy has alienated the black church from its biblical orthodoxy. In other words, a scarred history around the dinner table has caused a breach of trust between white and black Christian communities.
During the era of American slavery (1600–1865), blacks did not break bread with their masters. If they were even in the dining room, it was to serve, not to fellowship as equals. The slave in the room was too often synonymous with the tables they set and the plates they carried — as property, not persons.
In times of segregation and Jim Crow (1865–1949), blacks were allowed to have their own dinner tables. Drinking fountains, movie theatres, restrooms, and (sadly) many conservative, Bible-believing seminaries were marked "white only" and "colored only." "Separate but equal" reigned supreme, as did oppression, racism, inequality, and mutual hostility. Neither the restaurant nor the dinner table displayed God-honoring fellowship.
In the Civil Rights Era (1950–1968), Martin Luther King, Jr. and others protested the continued injustices. Blacks fought for the right to legal equality with regards to voting, racial segregation, and dehumanizing discrimination. But too often they were met with silence, and even hostility, from evangelical, Reformed, and Bible-believing churches and churchmen who "remained silent behind the anesthetizing security of stained-glass windows," as King wrote in "Letter From a Birmingham Jail." Only through tumultuous times of police brutality, riots, hosings, and dog-bitings, was a place at Uncle Sam's table legally granted to African Americans. But even then, segregation still flourished within American homes.
Pass the Potatoes, Bridge the Gap
Our history has shown us segregation in our neighborhoods, segregation in the pews, and segregation around our dinner tables. Today, we still can see segregation in our neighborhoods, segregation in the pews, and segregation around our dinner tables. Dr. King's dream has yet to fully be realized.
Such is the opportunity before us as the church of the risen Christ.
We the blood-bought people of God know that Jesus alone tears down the Great Wall of hostility (Ephesians 2:14). The world has merely humanistic motivates for diversity; we have the word of our Creator and the blood of our Redeemer. Jesus bought a place for that diverse brother in Christ to have a seat at our table. Invite him and his family to sit in it.
God Has a Dream
Revelation 19:6–8 is a banner for Christian dinner fellowship:
"Hallelujah! For the Lord our God the Almighty reigns. Let us rejoice and exult and give him the glory, for the marriage of the Lamb has come, and his Bride has made herself ready; it was granted her to clothe herself with fine linen, bright and pure."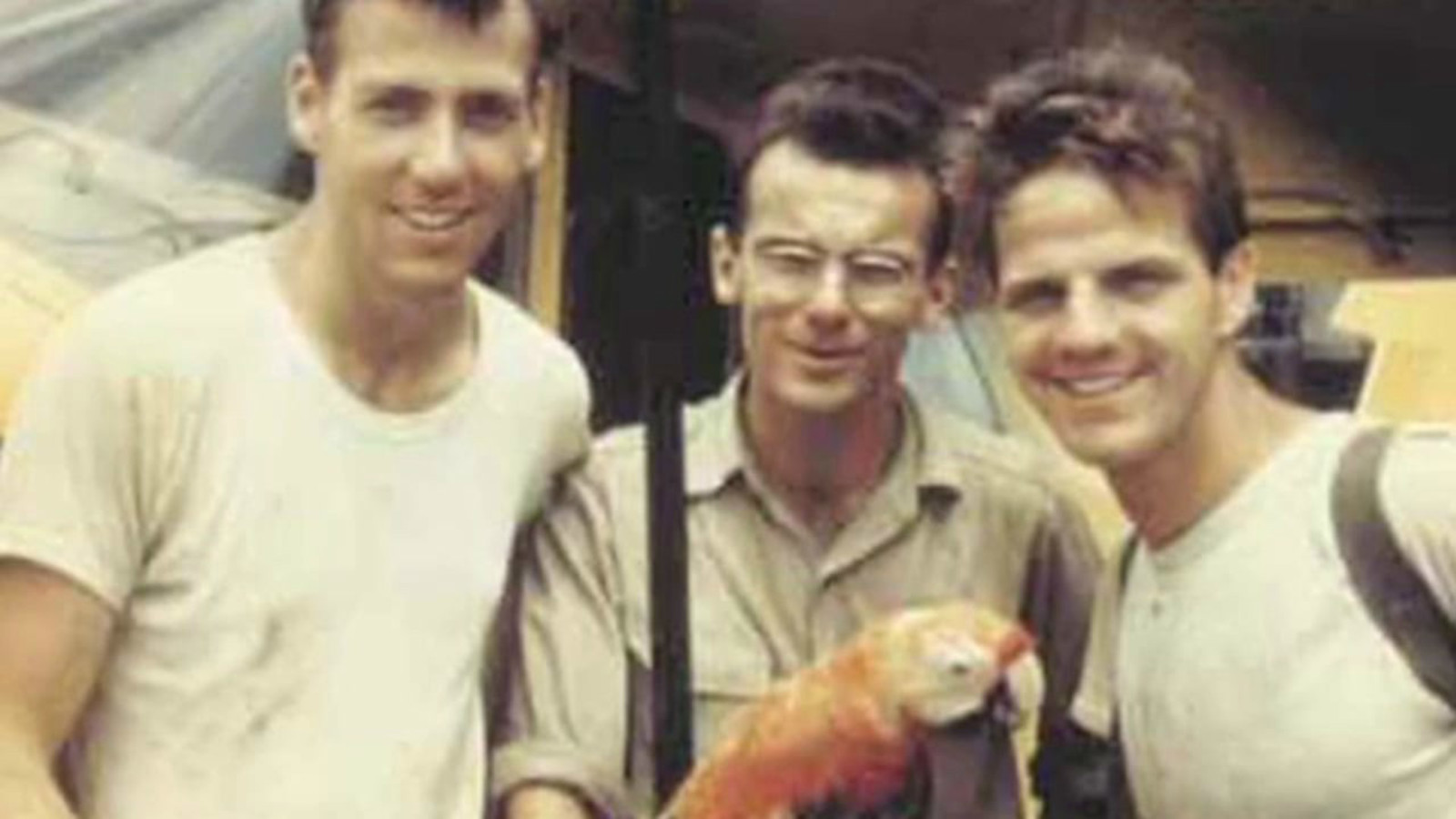 He who dwells in the shelter of the Most High will abide in the shadow of the Almighty. I will say to the Lord, "My refuge and my fortress, my God, in whom I trust." (Psalm 91:1–2)
On January 8, 1956, Jim Elliot, Nate Saint, Ed McCully, Peter Flemming, and Roger Youderian were speared to death on a sandbar called "Palm Beach" in the Curaray River of Ecuador. They were trying to reach the Huaorani Indians for the first time in history with the gospel of Jesus Christ.
Elisabeth Elliot memorialized the story in her book Shadow of the Almighty. That title comes from Psalm 91:1: "He who dwells in the shelter of the Most High will abide in the shadow of the Almighty."
Not an Accident
This is where Jim Elliot was slain — in the shadow of the Almighty. Elisabeth had not forgotten the heartbreaking facts when she chose that title two years after her husband's death. When he was killed, they had been married three years and had a ten-month-old daughter. The title was not a slip — not any more than the death of the five missionaries was a slip. But the world saw it differently. Around the world, the death of these young men was called a tragic nightmare. Elisabeth believed the world was missing something. She wrote, "The world did not recognize the truth of the second clause in Jim Elliot's credo: 'He is no fool who gives what he cannot keep to gain what he cannot lose.'"
She called her book Shadow of the Almighty because she was utterly convinced that the refuge of the people of God is not a refuge from suffering and death, but a refuge from final and ultimate defeat. "Whoever would save his life will lose it, but whoever loses his life for my sake will save it" (Luke 9:24) — because the Lord is God Almighty.
God did not exercise his omnipotence to deliver Jesus from the cross. Nor will he exercise it to deliver you and me from tribulation. "If they persecuted me, they will also persecute you" (John 15:20). If we have the faith and single-mindedness and courage of those five missionaries, we might find ourselves saying with the apostle Paul,
"For your sake we are being killed all the day long; we are regarded as sheep to be slaughtered." No, in all these things we are more than conquerors through him who loved us. For I am sure that neither death nor life, nor angels nor rulers, nor things present nor things to come, nor powers, nor height nor depth, nor anything else in all creation, will be able to separate us from the love of God in Christ Jesus our Lord. (Romans 8:36–39)
Security in His Strength
Has it ever hit home to you what it means to say, "My God, who loves me and gave himself for me, is almighty"? It means that if you take your place "in the shadow of the Almighty," you will be protected by omnipotence. There is infinite and unending security in the almightiness of God — no matter what happens in this life. The omnipotence of God means eternal, unshakable refuge in the everlasting glory of God, no matter what happens on this earth.
Carrie and I occupied a unique area in each other's lives. It was like we were in a garage band together that somehow hit it huge. We had no idea the impact Star Wars would have on the world. I remember we were out on tour right before the movie opened. By the time we got to Chicago, there was a crowd at the airport. I said, 'Hey look, you guys, there must be somebody famous on the plane." I was looking around to see who it might be. And then in the crowd I saw a kid dressed in a Han Solo vest. Then I saw a girl dressed like Princess Leia. I said, "Oh my God, look, Carrie, there's somebody dressed just like you. She's got the buns on her head!"The first time I met Carrie was at dinner in London before we started filming together. I had been the first one to go over to Africa with Sir Alec Guinness and the robots, to do all the desert planet stuff, then I came back to London and then Harrison Ford came over. Carrie was the last piece in the puzzle to come to London. So I said to the production office, "I'd like to meet her before we work together." They worked out that we'd meet for dinner. You know, she was 19 years old at the time. I was a worldly 24. So I was thinking, "Oh my God, it'll be like working with a high school kid." But I was just bowled over. I mean she was just so instantly ingratiating and funny and outspoken. She had a way of just being so brutally candid. I'd just met her but it was like talking to a person you'd known for 10 years. She was telling me stuff about her stepfather, about her mom, about Eddie Fisher — it was just harrowing in its detail. I kept thinking, "Should I know this?" I mean, I wouldn't have shared that with somebody that I had trusted for years and years and years. But she was the opposite. She just sucked you into her world.

I was so middle class. Growing up, the closest thing to a celebrity we had was our next door neighbor, who was a baggage handler who returned Jerry Lewis' wallet that fell on the tarmac in San Diego. But Carrie was something completely different. She dropped out of high school to be in the chorus of Irene on Broadway. I was just in awe of her.

She was so committed to joy and fun and embracing life.
May the Lord Bless You!
Bryan