You are currently browsing the category archive for the 'dietrich bonhoeffer' category.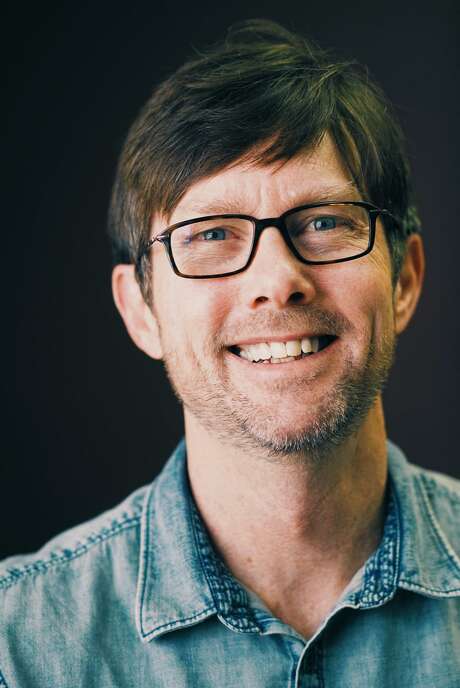 Dietrich Bonhoeffer understood biblical fellowship. Bonhoeffer was a German theologian who lived from 1906-1945. When Hitler rose to power he could see no German-Christian compromise with him. His resistance and his part in a failed assassination attempt on Hitler landed him in prison. He was executed by hanging on April 9, 1945, just weeks before the end of World War II. While in prison he wrote two classics: The Cost of Discipleship and Life Together. Listen to what he has to say about koinonia in his book Life Together:
"Christian community is like the Christian's sanctification. It is a gift of God which we cannot claim. Only God knows the real state of our fellowship, of our sanctification. What may appear weak and trifling to us may be great and glorious to God. Just as the Christian should not be constantly feeling his spiritual pulse, so, too, the Christian community has not been given to us by God for us to be constantly taking its temperature. The more thankfully we daily receive what is given to us, the more surely and steadily will fellowship increase and grow from day to day as God pleases."
Bonhoeffer reminds us that fellowship is a gift. We need to receive it thankfully. Often we don't. We worry about whether we studied enough. We worry about whether we talked enough. We worry about whether we prayed enough.
But God does not. When we gather together in the fellowship of the breaking of bread, God smiles. He smiles when we are devoted to each other. Faithfulness is our part. Fruit is God's. We don't have to be taking its temperature constantly.
Then Bonhoeffer writes: "He who loves his dream of a community more than the Christian community itself becomes a destroyer of the latter, even though his personal intentions may be ever so honest and earnest and sacrificial." No community is going to live up to your dream of it. And whether you or I realize it, we ourselves will ruin that dream.
Here's one final quote from Life Together: "Our community with one another consists solely in what Christ has done to both of us. This is true not merely at the beginning, as though in the course of time something else were to be added to our community; it remains so for all the future and to all eternity. I have community with others and I shall continue to have it only through Jesus Christ. The more genuine and the deeper our community becomes, the more will everything else between us recede, the more clearly and purely will Jesus Christ and his work become the one and only thing that is vital between us. We have one another only through Christ, but through Christ we do have one another, wholly, for eternity."
Bonhoeffer reminds us that in Christian community Christ is the center.
From Bryan: DB will continue to be a hero to all the flavors of Christianity…
Cheap resistance is like cheap grace. It risks very little.
Getty images
In The Cost of Discipleship, Dietrich Bonhoeffer distinguishes be­tween "cheap grace" and "costly grace." Cheap grace requires nothing from us. Bonhoeffer describes it as "grace without discipleship, grace without the cross, grace without Jesus Christ, living and incarnate." We are not changed by cheap grace, and so it is not really from God. Costly grace, on the other hand, "is the call of Jesus Christ at which the disciple leaves his nets and follows him."
But costly grace is not just costly; it is also grace. "It is costly because it costs a man his life," writes Bonhoeffer, "and it is grace because it gives a man the only true life." Bonhoeffer points us to the false dichotomy between preserving our lives and responding to the needs of the world. It is through costly grace that we receive our real lives.
In treacherous times, when powerful people and systems threaten us or others, we have to ask what God wants us to do—and we have to accept that doing it will cost us something. While there is a chance that the choices faith asks us to make will result in physical death, as it did for Bonhoeffer, the cost is likely to stop short of that. Choosing to do the right thing probably won't make our hearts stop beating.
But what if it did? What would be worth that risk? If you are like most people, your list of people and ideals you'd be willing to die for is a very short one. Yet there's something else we seem to be willing to risk our lives for: our fears. We allow fear to deprive us not of heartbeats and breaths, but of something even more precious: the fullness and beauty of a life lived well.
For those of us who believe that we rest in the hands of an eternal and ever-loving God, living a life full of fear is worse than dying. The great threat to Christian faith is not that we will not be safe from the world's dangers but that we will be held captive by our fear of them—that we will have more faith in our fear than we have in Christ. This can be hard for North American Christians to understand, since we have rarely faced persecution. But the mission of the church is not to avoid causing a stir, nor to hold on to things that cannot save us. As Jesus says, to save your life you have to lose it.
Christians are not called to recklessness, but we are called to action.
"The community of the saints is not an 'ideal' community consisting of perfect and sinless men and women, where there is no need of further repentance. No, it is a community which proves that it is worthy of the gospel of forgiveness by constantly and sincerely proclaiming God's forgiveness. "
"One act of obedience is worth a hundred sermons."
"Seek God, not happiness  – this is the fundamental rule of all meditation. If you seek God alone, you will gain happiness: that is its promise." 
"The Psalter is the great school of prayer…It means praying according to the Word of God, on the basis of promise. Christian prayer takes its stand on the solid ground of promises of the revealed Word and has nothing to do with vague, self-seeking vagaries."  
~ Dietrich Bonhoeffer, Life Together, 47.
"From ancient times in the Church a special significance has been attached to the common use of psalms. In many churches to this day the Psalter constitutes the beginning of every service of common worship. The custom has been largely lost and we must find our way back to its prayers. The Psalter occupies a unique place in the Holy Scriptures. It is God's Word and, with a few exceptions, the prayer of men as well."  
~ Dietrich Bonhoeffer, Life Together, 44.
"But every common devotion should include the word of Scripture, the hymns of the Church, and the prayer of the fellowship. 
~ Dietrich Bonhoeffer, Life Together, 44.
With remarkable frequency the Scriptures remind us that the men of God rose early to seek God and carry out His commands, as did Abraham, Jacob, Moses, and Joshua (cf. Gen.19.27, 22.3; Ex.9.13, 24.4; Josh.3.1, 6.12, etc.). The Gospel, which never speaks a superfluous word, says of Jesus himself: "And in the morning, rising up a great while before day, he went out, and departed into a solitary place, and there prayed" (Mark 1.35). Some rise early because of restlessness and worry; the Scriptures call this unprofitable: "It is vain for you to rise early… to eat the bread of sorrows" (Ps. 127.2). But there is such a thing as rising early for the love of God. This was the practice of the men of the Bible. 
~ Dietrich Bonhoeffer, Life Together, 43-44.