You are currently browsing the tag archive for the 'Berlin' tag.
---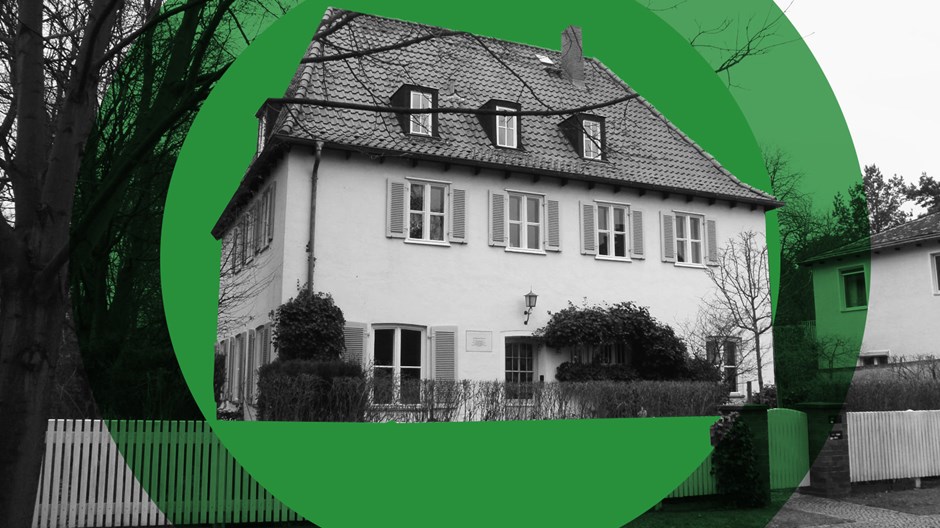 Laura Fabrycky and her husband and three children moved to Berlin in 2016. From there, she watched the American presidential election in dismay. "Something seemed to have snapped in our hyperpolarized and tribal politics that could not be easily put back together," she writes in the introduction to Keys to Bonhoeffer's Haus: Exploring the World and Wisdom of Dietrich Bonhoeffer. And though her book is unlikely to repair our factious political scene, it may serve to unite and inspire Christians struggling to find a faithful stance within it.
Keys to Bonhoeffer's Haus is not primarily a biography, although it's rich with biographical information. Fabrycky knows her stuff. For three years she served as a volunteer tour guide in the Bonhoeffer house, immersing herself in study, interviews, and explorations of the ethics and events surrounding the rise and fall of Nazi Germany.
As Fabrycky leads us through the rooms of Bonhoeffer's large house, she presents stories from her family's own attempts to make sense of a foreign land. In one chapter, she moves seamlessly from a survey of Germany's history and the evolution of the concept of citizenship to her family's visit to Colonial Williamsburg, where two actors hold a lively debate on religious freedom. She takes us to her daughter's harsh, mandatory bike-safety training to examine her own instinct to yield to authoritarianism. We see her struggling to love a cranky neighbor who disapproves of her gardening skills.
In all of this, she reminds us of the fuller definition of politics: "civic housekeeping," by which she means "the hard, often boring work of living a common life" and the practice of neighbor-love "expressed in pothole filling and road paving, trash collecting, and pollution solving, compromise and deliberation, justice and restoration." Even in times of societal disorder, we cannot avoid our housekeeping responsibilities.
For the rest of the review…
Hotel

Dietrich-Bonhoeffer-Hotel Berlin Mitte

Great for Two Travelers. Location and facilities perfect for those traveling in pairs Great for Two Travelers
Ziegelstr. 30, Mitte, 10117 Berlin, Germany –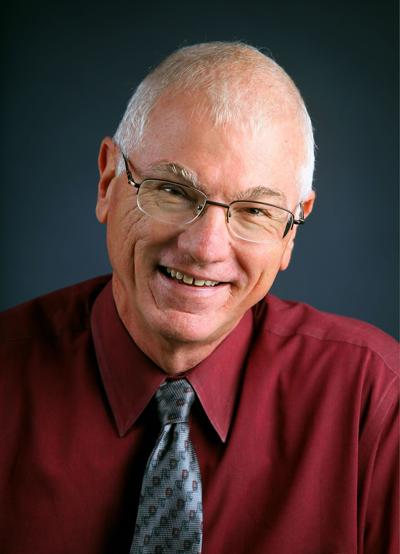 This weekend, on the 75th anniversary of D-Day, I'm reading "The Liberator" by Alex Kershaw.
It's a great book in many places, but I'm having a problem with the places where Kershaw negates the contribution of faith in the foxholes.
I'll admit that I appreciate Kershaw's efforts to expose the bonehead things said by organized religions, but, as a combat veteran myself, I believe it's a disservice to our veterans to deny the place their faith played in the battlefield.
I can only suggest that Kershaw will find a place in his future writings for at least three epic contributions from people of faith.
Starting from my obvious slant, chaplains.
Father Francis Sampson, or Father Sam as he was affectionately known, was the real inspiration for the film "Saving Private Ryan." It was he, and not the character played by Tom Hanks who found Fritz Niland, the real-life "Private Ryan," who had lost his three brothers on D-Day.
Along with the 501st paratroopers, Sampson landed at Saint-Come-du-Mont on D-Day, June 6, 1944. He gathered wounded in a nearby farmhouse but quickly found his farmhouse aid station overtaken by Germans.
The frightened padre was placed against a wall to be shot, but a Catholic German soldier saved him by convincing his comrades not to kill a priest. The soldiers returned the priest to an Allied medic station where he ministered to German and American wounded paratroopers.
Father Sam was recaptured during the Battle of the Bulge and imprisoned near Berlin. There the chaplain was granted permission to stay in the enlisted men's prison to conduct mass for the remainder of the war.
He would often discount his heroism by saying "no pair of knees shook more than my own, nor any heart ever beat faster in times of danger." Yet a grateful nation bestowed on the humble man the Distinguished Service Cross, the nation's second highest American military award, for his selfless help to the soldiers.
After the war, the never-quit-chaplain volunteered for Korea. He retired after that war, but his nation recalled him for the Vietnam War as head of the military chaplains in 1967.
Faith also guided Seventh-day Adventist Desmond Doss. Portrayed in the movie "Hacksaw Ridge," Doss was an American pacifist combat medic who refused to carry or use a weapon of any kind.
Although not a D-Day hero, he was twice awarded the Bronze Star Medal for action in Guam and the Philippines. Doss distinguished himself in the Battle of Okinawa by saving 75 soldiers and became the only conscientious objector in WWII to receive the Medal of Honor.
Finally, no spiritual writing about WWII should omit the theologian Dietrich Bonhoeffer. And of course, there's a movie about him too, "Bonhoeffer: Pastor, Pacifist and Nazi Resistor." (2003)
His early-20th-century writings chastised the church for avoiding its role in the secular world. Few serious seminarians graduated after WWII without reading Bonhoeffer's influential book, "The Cost of Discipleship."
The family, including Dietrich's mother, had its own direct relationship with Bible, and the traditions the church, without feeling a need for any ecclesiastical guidance; thus, any direct connection to the institutional church seemed unnecessary. No church dignitary or minister seems to have played a role in the Bonhoeffer's social relationships at that time…The impulse (for Dietrich) to become a theologian for the sake of the real church belonged to a later period.
~ Eberhard Bethge, Dietrich Bonhoeffer: A Biography (Revised Edition); Chapter 1: Childhood and Youth: 1906-1923, 35.
Of the Bonhoeffer brothers, Dietrich, the youngest, was the one most drawn to try the Youth movement. His episode in the Boy Scouts was a first attempt advance to move beyond the sphere of family and school, and to discover his own areas of experience not shared by his brothers and sisters. Many of his classmates did the same thing, and he did not want to be different from them in everything. 
~ Eberhard Bethge, Dietrich Bonhoeffer: A Biography (Revised Edition); Chapter 1: Childhood and Youth: 1906-1923, 33.
Gradually, however, the war began to have a grim impact on the Bonhoeffer family. In 1914 their uncle Otto Bonhoeffer in Dussedorf and their mother's sister, Aunt Hanna Countess von der Goltz, received bad news, and the children heard of cousins killed or severely wounded in action. As the war dragged on, the older brothers, who were still in school, approached military age.
At the end of 1916 faint hopes clung to the possibility of peace. 
~ Eberhard Bethge, Dietrich Bonhoeffer: A Biography (Revised Edition); Chapter 1: Childhood and Youth: 1906-1923, 26.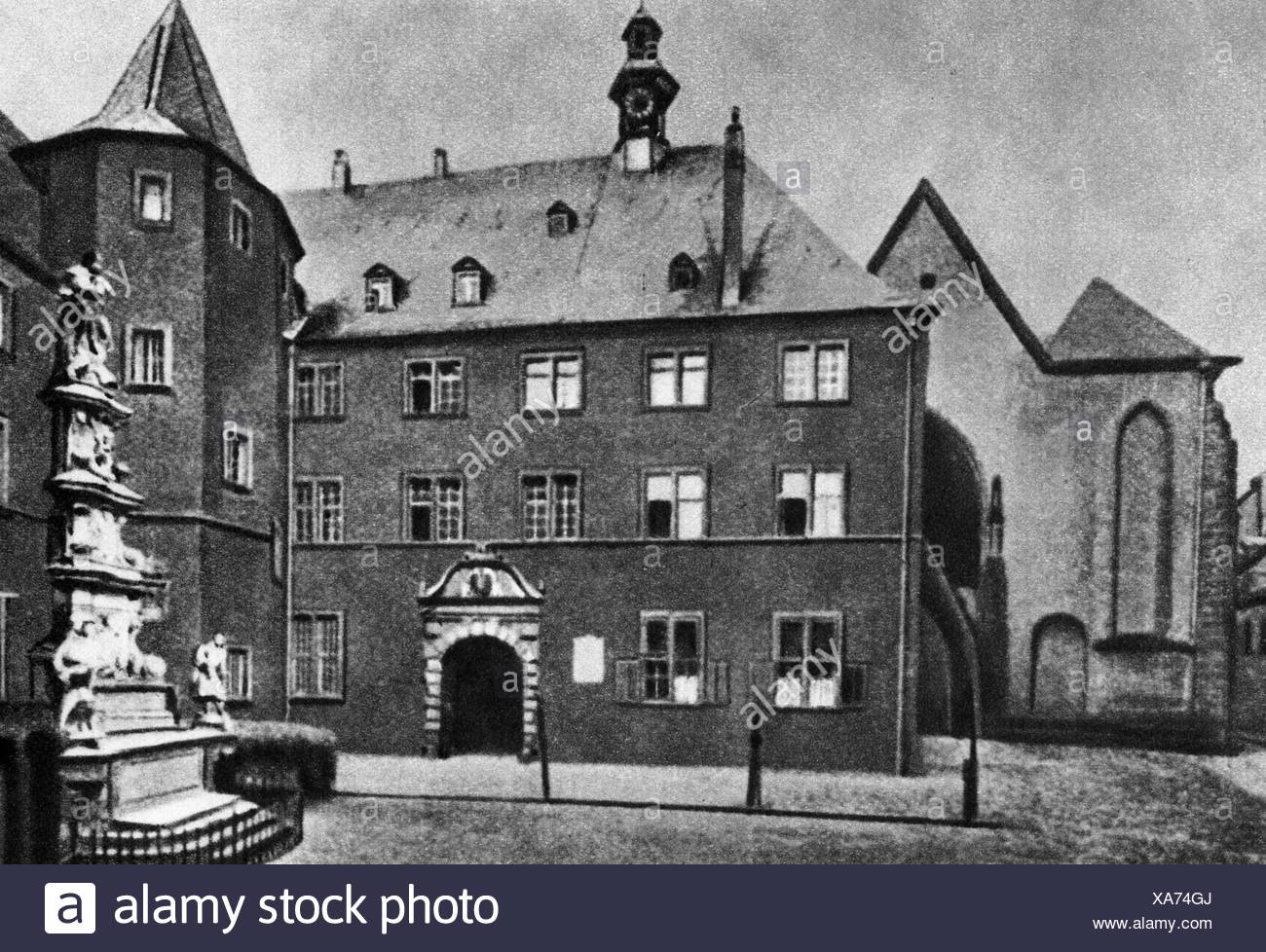 In the autumn of 1913 Dietrich, like his brothers, went to Friedrich Werder Gymnasium. Despite the scientific bent of their father and the older brothers, as a matter of course all the children, including Christine attended schools with a strong humanities curriculum. Dietrich had shown occasional signs of nervousness and shyness earlier, and was initially quite unhappy on his way to school, but this soon changed. He was put in the eighth form, and found the work child's play. In his 1915, New Year's diary his father wrote: "Dietrich does his work naturally and tidily. He likes fighting, and does a great deal of it. 
~ Eberhard Bethge, Dietrich Bonhoeffer: A Biography (Revised Edition); Chapter 1: Childhood and Youth: 1906-1923, 24.
DIETRICH BONHOEFFER was a twin. (He was born just before his twin sister, Sabine.)
Dietrich's father, Karl, was Berlin's leading psychiatrist and neurologist from 1912 until his death in 1948.
Dietrich was so skilled at playing the piano that for a time he and his parents thought he might become a professional musician.
At 14, Bonhoeffer announced matter-of-factly that he was going to become a theologian.
Bonhoeffer earned his doctorate in theology when he was only 21.
Though later he was an outspoken advocate of pacifism, Bonhoeffer was an enthusiastic fan of bullfighting. He developed the passion while serving as assistant pastor of a German-speaking congregation in Barcelona, Spain.
By the end of 1930, the year before Bonhoeffer was ordained, church seminaries were complaining that over half the candidates for ordination were followers of Hitler.
In 1933, when the government instigated a one-day boycott of Jewish-owned businesses, Bonhoeffer's grandmother broke through a cordon of SS officers to buy strawberries from a Jewish store.
In his short lifetime, Bonhoeffer traveled widely. He visited Cuba, Mexico, Italy, Libya, Denmark, and Sweden, among other countries, and he lived for a time in Spain, in England, and in the United States.
Bonhoeffer taught a confirmation class in what he described as "about the worst area of Berlin," yet he moved into that neighborhood so he could spend more time with the boys.
Bonhoeffer was fascinated by Gandhi's methods of nonviolent resistance. He asked for—and received—permission to visit Gandhi and live at his ashram. The two never met, however, because the crisis in Germany demanded Bonhoeffer's attention.
Bonhoeffer served as a member of the Abwehr, the military-intelligence organization under Hitler. (He was actually a double agent. While ostensibly working for the Abwehr, Bonhoeffer helped to smuggle Jews into Switzerland—and do other underground tasks.)
Bonhoeffer studied for a year in New York City.