You are currently browsing the tag archive for the 'blog about dietrich bonhoeffer' tag.
The ministry of listening…
The first service that one owes to others in the fellowship consists in listening to them. Just as love to God begins with listening to His Word, so the beginning of love for the brethren is learning to listen to them… Listening can be a greater service than speaking…
One who cannot listen long and patiently will presently be talking beside the point and be never really speaking to others… Anyone who thinks his time is too valuable to spend keeping quiet will eventually have no time for God and his brother, but only for himself and for his own follies…
We should listen with the ears of God that we may speak the Word of God.
~ Dietrich Bonhoeffer, Life Together, 97-99.
"He who would learn to serve must first learn to think little of himself…
Only he who lives by the forgiveness of his sin in Jesus Christ will rightly think little of himself. He will know that his own wisdom reached the end of its tether when Jesus forgave him… He will know that it is good for his own will to be broken in the encounter with his neighbour…
But not only my neighbour's will, but also his honor is more important than mine… The desire for one's own honor hinders faith. One who seeks his own honor is no longer seeking God and his neighbour. What does it matter if I suffer injustice? Would I not have deserved even worse punishment from God, if He had not dealt with me according to His mercy?"
~ Dietrich Bonhoeffer, Life Together
Dr. Al Glenn was one of my favorite professors at Bethel College and later at Bethel Seminary–San Diego Campus. He was kind and he loved the Lord and the Word of God. He also introduced me to Dietrich Bonhoeffer.
Alfred A. Glenn
Glenn, Alfred A. Age 86,of Roseville, MN went home to be with Jesus on January 28, 2019. Survived by his wife, Barbara, children Kimberly (husband Scott), Kristin (husband Dan), 6 grandchildren, and 9 great grandchildren. Dr. Glenn is a graduate of Bethel University and Princeton Theological Seminary. He received his Phd. from Northwestern University. He was an Air Force Korean War veteran. He was the first Campus Pastor at Bethel University, also serving as Professor of Theology. He then went on to teach at Bethel Seminary in San Diego and at Fuller Theological Seminary. Services will be held at 10:30 AM, Saturday February 9th at Central Baptist Church, 420 N. Roy St., St. Paul, MN. In lieu of flowers, memorials may be made to Our Lady of Peace Hospice, 2076 St. Anthony Ave., St. Paul, MN.
Dietrich was eight and a half when the First World War broke out…For the younger (Bonhoeffer) children the outbreak of was was a time of great excitement. At the end of July (1914) they were hurriedly brought home after a month's holiday in glorious weather in Friedrichsbrunn. When one of the girl's dashed into the house shouting: "Hurrah, there's a war," her face was slapped. The first German successes filled Dietrich with boyish enthusiasm. When he was nine he wrote his parents from Friedrichsbrunn asking them to send him all the newspaper cuttings with news from the front; he had learned from his big brothers and at school how to stick colored pins into a map showing the advance of the front line. 
~ Eberhard Bethge, Dietrich Bonhoeffer: A Biography (Revised Edition); Chapter 1: Childhood and Youth: 1906-1923, 25-26.
Thus in his boyhood and youth it was that gave him a special position at school and among his fellow students. His brothers and sisters allowed him this as well. Only when he came home from a school sports meet with the victor's laurel wreath around his shoulders did he have to put up with the taunts of his big brothers. 
~ Eberhard Bethge, Dietrich Bonhoeffer: A Biography (Revised Edition); Chapter 1: Childhood and Youth: 1906-1923, 25.
"Let him who cannot be alone beware of community. He will only do harm to himself and to the community. Alone you stood before God when He called you; alone you had to answer that call; alone you had to struggle and pray; and alone you will die and give an account to God. You cannot escape from yourself; for God has singled you out. If you refuse to be alone, you are rejecting Christ's call to you, and you can have no part in the community of those who are called… Let him who is not in community beware of being alone. Into the community you were called–the call was not meant for you alone; in the community of the called you bear your cross, you struggle, you pray. You are not alone even in death, and on the Last Day you will be only one member of the great congregation of Jesus Christ. If you scorn the fellowship of the brethren, you reject the call of Jesus Christ."
~ Dietrich Bonhoeffer (1906-1945), Life Together
From Bryan–Most recent articles that link Dietrich Bonhoeffer and Donald Trump will use Bonhoeffer to criticize the President. The truth does need to be expressed by both the left and the right.
JANUARY 12, 2019
BY VANCEMORGAN

Dietrich Bonhoeffer is one of the figures we will be studying in "'Love Never Fails': Grace, Truth, and Freedom in the Nazi Era," an interdisciplinary colloquium that I will be teaching with a colleague from the history department this coming semester. The first thing I read when on retreat last week was a new translation of Bonhoeffer's "Ten Years After," an essay Bonhoeffer wrote for colleagues and friends in 1942, reflecting on various aspects of the past decade in Germany as he and others had, in various ways, resisted the rise and entrenchment of the Nazis. Less than year after writing this essay, Bonhoeffer was arrested by the Nazis for his involvement in a plot to assassinate Adolf Hitler, for which he was executed in 1945, just weeks before the end of World War Two. "Ten Years After" is comparable to Martin Luther King, Jr.'s "Letter from Birmingham Jail" as a document addressing the specific challenges of their times by speaking to greater issues, including the human capacity for decency, courage, and engagement in political culture that honors integrity and these values. How is one to think beyond self-interest and toward the common good in challenging times?
In "Ten Years After," Bonhoeffer observes how easily human beings are swayed and seduced by peer pressure and crowd behaviors. Although his context was Nazi Germany, his observations about what happens to human decency and courage when a political culture begins to disintegrate and a social atmosphere becomes toxic read as if they were written this morning. Bonhoeffer wrestles with what happens to good people, what to the soul, and to the human sense of morality and responsibility, when evil becomes so embedded in a political culture that it is part of the very fabric of daily life, and it becomes impossible for good people to remain untouched by it.
One of the most written about and often quoted portions of Bonhoeffer's essay is "On Stupidity," a stupidity that Bonhoeffer claims "is a more dangerous enemy of the good than malice." By "stupidity," Bonhoeffer does not mean low IQ or lack of intelligence; indeed, "there are human beings who are of remarkably agile intellect yet stupid, and others who are intellectually quite dull, yet anything but stupid." By "stupid," Bonhoeffer means something that contemporary Americans encounter every day, from the White House to the local coffee shop.
Against stupidity, we are defenseless. Neither protests nor the use of force accomplish anything here; reasons fall on deaf ears; facts that contradict one's prejudgment simply need not be believed—in such moments the stupid person even becomes critical—and when facts are irrefutable they are just pushed aside as inconsequential.
When President Donald Trump denies saying something that was recorded less than a month ago on television (at his own insistence), when Vice President Mike Pence and White House Press Secretary Sarah Sanders spout numbers that a brief session on Google shows to be blatantly false, stupidity is in the ascendant. When millions of citizens are uninterested in fact-checking lies or changing their minds in the face of new evidence, stupidity reigns. And as Bonhoeffer notes, we misjudge the situation when we dismiss such believing persons with condescending pejoratives—persons with PhD's and people with no formal education are equally susceptible to stupidity as Bonhoeffer defines it. How can this be?
According to Bonhoeffer, people either consciously choose to become stupid or allow it to happen because their defenses are down.The impression one gains is not so much that stupidity is a congenital defect but that, under certain circumstances, people are made stupid or that they allow this to happen to them . . . Every strong upsurge of power in the public sphere, be it of a political or a religious nature, infects a large part of humankind with stupidity . . . The power of the one needs the stupidity of the other.
In our current political climate, stupidity ranges across the spectrum from the most obsessed Trumpster to the most avid Berniebot. Whether in support of or in opposition to any particular agenda or political figure, stupidity always dehumanizes, replacing thought and deliberation with soundbites and memes. Bonhoeffer's diagnosis seventy-five years ago could have been written this morning.
One virtually feels that one is dealing not at all with him as a person, but with slogans, catchwords, and the like that have taken possession of him . . . Having thus become a mindless tool, the stupid person will also be capable of any evil and at the same time incapable of seeing that it is evil.
So, what is to be done? Bonhoeffer expresses his prescription for stupidity in religious terms: "The internal liberation of human beings to live the responsible life before God is the only genuine way to overcome stupidity." This is not a call for everyone to become a person of faith, however; from a prison cell a couple of years later, Bonhoeffer will write that God wants people of faith to live as if God does not exist. Bonhoeffer's call is for people to take responsibility for who and what they are, rather than turning this responsibility over to others in exchange for perceived power or solidarity.
Soon there was no doubt that Dietrich did not share his elder brothers' scientific inclinations; he preferred thrilling books and made unusual progress in music. Not that his brothers and sisters were unmusical; Klaus later played the cello with great sensitivity, and none of his brothers or sisters ever wanted to miss the family musical evenings. But Dietrich made such musical and technical progress at the piano that for a time both he and his parents thought he might become a professional musician. 
~ Eberhard Bethge, Dietrich Bonhoeffer: A Biography (Revised Edition); Chapter 1: Childhood and Youth: 1906-1923, 25.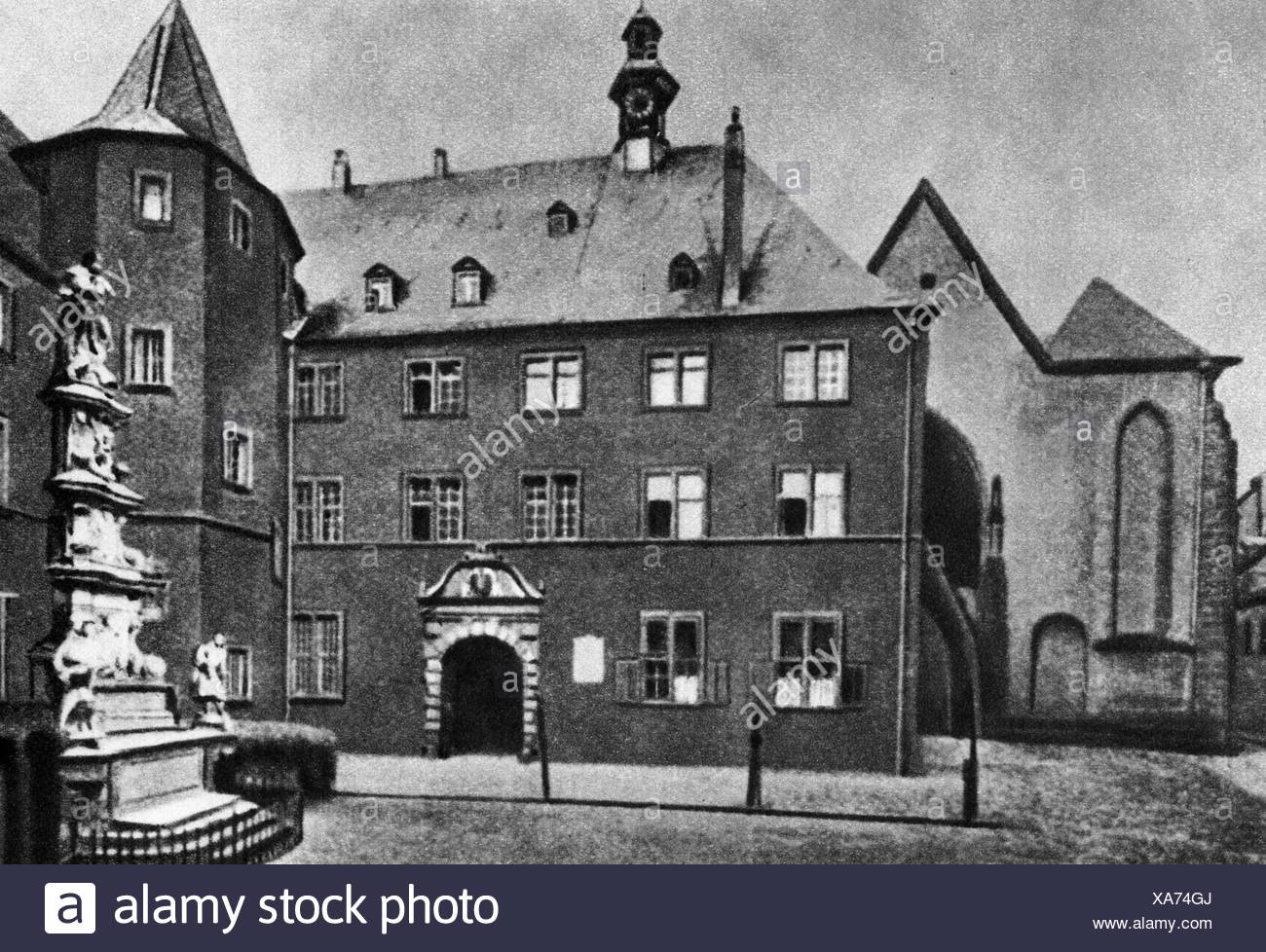 In the autumn of 1913 Dietrich, like his brothers, went to Friedrich Werder Gymnasium. Despite the scientific bent of their father and the older brothers, as a matter of course all the children, including Christine attended schools with a strong humanities curriculum. Dietrich had shown occasional signs of nervousness and shyness earlier, and was initially quite unhappy on his way to school, but this soon changed. He was put in the eighth form, and found the work child's play. In his 1915, New Year's diary his father wrote: "Dietrich does his work naturally and tidily. He likes fighting, and does a great deal of it. 
~ Eberhard Bethge, Dietrich Bonhoeffer: A Biography (Revised Edition); Chapter 1: Childhood and Youth: 1906-1923, 24.
To the Times:
An important responsibility of a newspaper is, not only to report the news, but also to express its own views in editorials
I find it disappointing that the Daily Times did not use such a opportunity to comment on the recent incident involving hateful messages by four Strath Haven High School students aimed at classmates who were "different." Instead, it left it to 20 representatives of Delaware County faith communities to do the editorializing via a letter to the editor.
In the words of Dietrich Bonhoeffer, the German pastor who had the courage to speak out against Hitler, "Silence in the face of evil is itself evil."