You are currently browsing the tag archive for the 'desiring God' tag.
Providence Is No Excuse
Exposing a Reformed White Supremacist
It is essential to your own future that you shall learn the history of the past truly. –Robert Lewis Dabney
History teaches us that proper thought does not necessarily lead to proper action — even when those thoughts align with God's. In numerous glaring instances, humans have been subjugated to brutal oppression by those who, by their own teachings and sermons, should have known better. Orthodoxy alone is not enough to ensure that we will live as God requires.
The history of racism in America is a clear example. Within some of our lifetimes, schools were segregated, African Americans denied full citizenship, and and many of those created in the image of God were repeatedly treated as less than human. In the midst of this moral failure, many Bible-believing Christian churches wanted nothing to do with their bleeding black brother lying on the other side of the road. Though we celebrate Dr. King's work now, few orthodox Christian churches did then. In many cases, members of these Bible-believing churches were the first to scold his efforts.
Today we rightfully celebrate the social justice work of Dr. King; but for those of us who are white, Reformed, American Christians, eulogies to King sound hollow while the echoes of white supremacy still haunt our halls. Just because we embrace traditional Reformed orthodoxy does not mean we have not afflicted atrocious injustice on our fellow human beings.
A sobering reminder of this is a champion of Reformed theology who was a white supremacist and vehemently defended the cause of slavery — a man who can teach us that "good theology" and "sinful blind spots" cannot always be so easily disentangled.
Reformed White Supremacist
 In his time, Robert Lewis Dabney (1820–1898) was considered one of the greatest teachers of theology in the United States. Revered theologians such as Hodge, Shedd, Warfield, Bavinck, and Barth viewed him with appreciation and respect. Dabney was a thoroughly Reformed, five-point Calvinist who believed in the supremacy of God in all things. However, his view of God's sovereignty, a true and beautiful doctrine, tragically became interwoven with his racism, as he consistently used the doctrine of "providence" to reinforce his white supremacy.
In his Systematic Theology (1879), Dabney includes the standard Reformed doctrines but also includes a lecture on "The Civil Magistrate" in which he considers in what sense "all men are by nature free and equal" (868). He asks, "Are all men naturally equal in strength, in virtue, in capacity, or in rights? The thought is preposterous." Dabney believed that even "a general equality of nature will by no means produce a literal and universal equality of civil condition" (869). Then, lest he be misunderstood, he applies it specifically:
Thus, if the low grade of intelligence, virtue, and civilization of the African in America, disqualified him for being his own guardian, and if his own true welfare, and that of the community, would be plainly marred by this freedom; then the law decided correctly that the African here has no natural right to his self-control, as to his own labour and locomotion. (869)
Slavery as Providence?
In 1867, Dabney wrote a lengthy defense of slavery entitled A Defense of Virginia and the South. Here he directly applies his doctrine of providence to slavery: "for the African race, such as Providence has made it, and where he has placed it in America, slavery was the righteous, the best, yea, the only tolerable relation" (25).
After the Civil War, in the midst of reconstruction, Dabney fought hard against the changes taking place in his beloved Southern society. Among the things he opposed was universal education in a series of articles called "The State Free School System." For Dabney, "this theory of universal education in letters by the State involves the absurd and impossible idea of the Leveller, as though it were possible for all men to have equal destinies in human society." On the contrary, he insisted,
The system supposes and fosters a universal discontent with the allotments of Providence and the inevitable gradations of rank, possessions and privilege. It is too obvious to need many words, that this temper is anti-Christian; the Bible, in its whole tone inculcates the opposite spirit of modest contentment with our sphere, and directs the honorable aspiration of the good man to the faithful performance of its duties, rather than to the ambitious purpose to get out of it and above it. (247)
For Dabney, to attempt to "level the playing field" and to give everyone an "even start" in the race of life is "wicked, mischievous, and futile" (248). God himself has structured society in this way — "the utopian cannot unmake it" (249). Those who would attempt to teach "the Negro" to read were guilty of resisting God.
For years, our three stocking holders each brandished a letter: J O Y. It's common Christmas decor. Joy in Christmas lights. Joy on banners. Joy in frames.
This year, as we unpacked our Christmas boxes, and did our annual purge, the JOY stocking holders wound up in the pile for the thrift store. The immediate cause was the advent of baby Mercy, born in April. Three letters are inadequate to hold four stockings. But perhaps we have a theological reason as well to let the JOY holders go.
Plain old joy undersells the glory of Christmas. Matthew and Luke accent different aspects of the birth story, but they sing this note in unison: Christ's coming is not simply an occasion for joy, but great joy.
God's World of Joys
In the beginning, the God of joy made a world of joys — a creation full of good, altogether "very good," and primed to delight his creatures (Genesis 1:31; 2:9). As the work of his hands, we know joy. We have tasted his goodness in his world, even on this side of sin's curse. We have experienced, however meagerly or infrequently, the blessed emotional surges of God-made delight — in a kind word, in a friend's hug, in our team's victory, in a cool breeze, in good food and drink. We know normal joy.
But Christmas is not normal joy. Christmas, the Gospels say, is great joy. Christmas is not natural joy, but supernatural. God set Christmas apart. He himself has come down in the person of his Son. The Word has become flesh. The long-awaited Savior is born. When the angel heralds his arrival, he says, "I bring you good news of great joy" (Luke 2:10). And when pagan astrologers traverse far and find him, "they rejoiced exceedingly with great joy" (Matthew 2:10).
God gave us a world of joys to get us ready for this moment when announcing "joy" no longer would be enough. God gave us joy for Christmas joy to surpass it.
God's Words of Joy
But not only did God fill his world with joy, but also his word. The Bible is replete with "joy" — more than two hundred times in an English translation — but "great joy" appears in single digits. "Great joy" is rare and climactic. At the anointing of David's own son as his successor, at the height of Israel's kingdom — "great joy" (1 Kings 1:40). At the restoration of the Passover after generations of neglect — "great joy" (2 Chronicles 30:26). At the dedication of Nehemiah's rebuilt walls after the return from exile — "great joy" (Nehemiah 12:43). Joy is the stuff of every day; "great joy" is kept for the highest of moments.
The impact of R.C. Sproul on my life and ministry is owing to an incomparable combination of his unashamed allegiance to the absolute sovereignty and centrality of God, his total devotion to the inerrancy and radical relevance of the Christian Scriptures, his serious and rigorous attention to the actual text of Scripture in shaping his views, and his jolting formulations of biblical truth in relation to contemporary reality.
Let me illustrate. I can remember the very room in which I was standing when this incomparable combination landed on me for the first time. It was a back room of our house, listening to a cassette tape on a Walkman, while doing some chores. The text that R.C. was preaching on was Luke 13:1–5.
I had chosen to listen to it because I was struck by the title of the message printed on the cassette: "The Misplaced Locus of Amazement" (re-preached in recent years as "The Locus of Astonishment"). I had no idea what he meant. Even when I thought about the content of Luke 13:1–5, I didn't have the wisdom to discern what he would be getting at. Then I began to listen. And as so often happens in listening to his expository messages, I was riveted.
Our Misplaced Amazement
Some people had come to Jesus and confronted him with the horror that Pilate had slaughtered some Galileans and mingled their blood with their own sacrifices. Interestingly, those who came to Jesus didn't ask any questions. They simply expressed amazement. But inside their amazement was a question: What horrible sin had these Galileans committed that brought down such a judgment?
"This was R.C.'s goal: a heart stunned and humbled by the transcendent greatness and purity of God."
Jesus answered, "Do you think that these Galileans were worse sinners than all the other Galileans, because they suffered in this way? No, I tell you; but unless you repent, you will all likewise perish" (Luke 13:2–3). And to make sure they knew he saw such horrors in the world, he added this: "Or those eighteen on whom the tower in Siloam fell and killed them: do you think that they were worse offenders than all the others who lived in Jerusalem? No, I tell you; but unless you repent, you will all likewise perish" (Luke 13:4–5).
Then R.C. made a devastating — jolting — observation. He said that these crowds, who were so amazed that some people had been judged for their sin, had put their amazement entirely in the wrong place — "a misplaced locus of amazement." They were amazed that something horrible had happened to a few Galileans. What they should have been amazed at was that something equally horrible hasn't happened to everybody in Jerusalem — indeed, R.C. added, everybody in the world.
"Do you think that these Galileans were worse sinners than all the other Galileans, because they suffered in this way? No, I tell you; but unless you repent, you will all likewise perish." (Luke 13:2–3)
The meaning of these calamities that happened to others is that I should repent. The amazing thing is that I am not now, at this moment, in hell for my sin. Jolting.
Incomparable Combination
As time went by, I came to realize that the impact of such preaching was owing to R.C.'s incomparable combination of allegiances.
First, he had a serious and rigorous attention to the actual text of Scripture. He was not making his points in general, as his sermon floated in a fog above the text. He was reading the text. He was pushing my nose into the clauses. He was showing me what is really there. The shocking realities were real because they were really in the text.
Second, over time, when you heard R.C. do this kind of thing repeatedly, you realized such serious and rigorous attention to the text was owing to his total devotion to the inerrancy and radical relevance of the Scriptures. He didn't believe that the message of biblical texts was innocuous and unexciting, and therefore in need of artificial verbal boosters to make the thunder crack. Oh no. If you take the text seriously, and you realize this is the very word of God, you may expect that its relevance will be repeatedly shocking.
Third, therefore, the jolting formulations of biblical truth that were sprinkled so liberally through R.C.'s preaching and writing were not artificially concocted to add effect, but strategically chosen to express reality. And he would say that the jolting expressions, if anything, fall short of, rather than exaggerate, the reality of the text.
Fourth, emerging from the exegesis, and rising in my heart, was an unashamed allegiance to the absolute sovereignty of God to show mercy or to judge according to his infinite wisdom. This was R.C.'s goal: a heart that is stunned and humbled and captivated by the transcendent greatness and purity of God.
Holy God, Humble Man
Consider one other illustration of this kind of jolting exposition. King David decided to bring the ark of God from Kiriath-jearim to the city of David. But contrary to the law of God, it was carried on an ox-drawn cart, not on poles by the priests (Numbers 4:15). The oxen stumbled, the ark tipped, Uzzah put out his hand to steady the ark, and God struck him dead (1 Chronicles 13:10).
"If you take the Bible seriously, you may expect that its relevance will be repeatedly shocking."
R.C. suggested that the issue here was deeper than a failure to follow Mosaic stipulations. It was a failure to see the depth of human defilement. Why, he asked, should Uzzah presume that his hands were cleaner than the soil on which the ark was about to fall? Soil is only ceremonially unclean. The hands of sinful men are morally and spiritually unclean — a vastly more serious uncleanness.
To the objection that this seems harsh, R.C. answered that there are, according to Jewish tradition, 23 breaches of the law that receive capital punishment in the Mosaic law. This is an absolutely astonishing and merciful limitation on God's part since, at the beginning of human history, allsins were punishable by death!
Again and again, I heard him draw out such jolting observations from Scripture — all of it in the service of magnifying the holiness of God, and the humility of man. I marveled. The effect was to make me want to handle the Bible with blood-earnestness, to submit to it absolutely, to preach it faithfully, and to unashamedly herald the greatness of God's sovereign grace.
For me, it was this faithfulness to biblical texts, and this high view of God's sovereignty and holiness, that made R.C.'s fight for the imputation of Christ's righteousness so credible and compelling. The bigger and more central and more sovereign and more holy God is in our eyes, the more clearly we see our desperate need for justification by faith alone.
Someday, when the official biography is written, and the best studies of his life and ministry are done, there will, I believe, emerge a remarkably coherent body of truth and devotion. He never allowed himself to go down marginally important rabbit trails (excluding aberrations like a devotion to the Pittsburgh Steelers!). He stayed close to the great doctrines of Scripture and their profound impact on life and ministry and church and missions. These have been the girders from which he has built a coherent, God-centered worldview.
"I Love the Chair"
The dark glasses didn't fully conceal her puffy black eye.
Four of us surrounded our friend, Sandra, when she came to church that morning. One woman gently embraced her, whispering truth in her ear. I knelt at her feet with a box of Kleenex, supplying her with fresh, dry tissues as she knurled the tear-drenched ones into balls. Two other friends flanked her like sentinels standing guard. The abuse was getting worse.
More than once, the police had been called. Church elders had promised Sandra money for lawyers, protection orders, accommodations, and anything else she might need. We had formulated a plan: Who to contact. Code words. Where we'd take her. What to do with the kids. We begged her not to go back that day. We could help her leave.
But Sandra refused. She insisted she wasn't ready. Dismayed, I silently prayed that the next call would summon us to her aid, and not her funeral.
A few weeks later, the call came.
In a fit of uncontrolled rage, her husband had pulled the china cabinet over, sending glass exploding across the room. To further assuage his anger, he smashed a chair into splinters, and then, uttering expletives and threats, had stormed out the door. Sandra figured she had about two hours before he came back from the bar to resume his drunken tirade.
The police were on their way. Her second call was to her church contact, who dispatched several couples to her aid. As Sandra gave her statement to police, we cleared a path through the treacherous gleaming shards. The wives packed up clothes and toys. The husbands moved boxes and other belongings into waiting vehicles.
In just over 90 minutes, our friend was on her way to the shelter. This time, she left for good.
If you've heard much about the 500th anniversary of the Protestant Reformation, you've probably heard the word hero.
Martin Luther, the hero of Wittenberg, who took his stand against corrupt priests, cardinals, and the pope himself. John Calvin, the hero of Geneva, who wrote the Institutes of the Christian Religion. Ulrich Zwingli, the hero of Zurich, who outdebated the city's Catholic leaders and persuaded the people to join the Reformation.
But anyone who knows the history well enough may balk at that word hero. The Reformers were not only courageous men and women who recovered the gospel, but also inconsistent men and women whose lives often betrayed the gospel. Consider some well-known examples from Luther, Calvin, and Zwingli, the Reformation's three brightest lights.
Luther repeatedly leveled vicious insults at his opponents, including Catholics, Jews, Anabaptists, and others. Although Luther attacked Jews primarily for theological rather than ethnic reasons, many have understandably accused him of anti-Semitism.
Calvin allowed Geneva's city council to execute Michael Servetus, a heretic on the run from Roman Catholic authorities.
Zwingli, in similar fashion to Calvin, approved of the drowning of Felix Manz, one of his former students and a leader in the budding Anabaptist movement.
If you read biographies of the Reformation's other leaders, you'll find that many harbored character flaws as devastating as Luther's, Calvin's, and Zwingli's. Each goes down in history with their own glaring asterisk. One might begin to wonder if we should celebrate these men and women at all.
The Right Kind of Celebration
But the difficulty is at least as old as the book of Hebrews. In Hebrews 11, the author celebrates a band of believers just as flawed as our Reformers. Consider Noah, who got drunk off his own vineyard and lay naked in his tent (Genesis 9:20–21). Or Moses, whose disobedience left him dead outside the promised land (Deuteronomy 34:4–5). Or David, who wielded his royal authority to commit adultery and murder (2 Samuel 11:1–27).
Somehow, the author of Hebrews gazed out across these walking contradictions and saw a group of heroes. I believe we can see the same in Luther, Calvin, Zwingli, and the rest of our Reformers. But in order to process their failures and praise their victories as we ought, we would do well to follow a three-step process: understand their context, name their sin, and celebrate their faith.
1. Understand Their Context
First, we should try to learn what we can about the figure's historical context and the particular situations that provoked their sinful responses. As we do so, we are not looking to minimize, excuse, or explain away their sin; instead, we're placing ourselves alongside them as fellow sinners and seeking to grasp why it happened. It's remarkably easy to cast stones across the centuries before we've tried to travel there ourselves.
For example, let's attempt to inhabit Geneva in 1553, the year Calvin approved of Servetus's execution. For the last twelve centuries, the Church has locked hands with the state, a marriage that has made unorthodox beliefs a threat to both parties. Under this arrangement, Church and state authorities often did not merely excommunicate heretics; they executed them. Calvin breathed this political and ecclesial air his whole life.
Calvin, who knew Servetus and had labored to persuade him of orthodox theology, warned Servetus not to come to Geneva. When he came anyway, Catholic authorities had already condemned the man to be burned at the stake for heresy, a decision that placed Geneva in a corner. Historian Mark Talbot writes, "Not to execute Servetus, if he did not repent and retract his views, would make the Protestant territories seem dangerously soft both religiously and politically" (With Calvin in the Theater of God, 151).
We could say more, but from these facts alone, we should admit that the Servetus affair would look a little different to a sixteenth-century Genevan than it does to a twenty-first century American. If we faithfully uncover the historical context of our leaders' sins, we will often be left saying, "That could have been me. I could have done that."
2. Name Their Sin
None of this circumstantial information, however, removes the Reformers' responsibility. And we don't do anyone a favor by pretending that it does.
If we try to whitewash Luther, Calvin, Zwingli, and others, we hide a lesson all of us need to hear — namely, that Satan and our own hearts can deceive us so thoroughly that we cannot even see the ways our lives contradict our message. As John Piper writes in his short biography of Luther, "the devil is real and can trip a great man into graceless behavior, even as he recovers grace from centuries of obscurity" (Legacy of Sovereign Joy, 32). Studying the Reformers should humble us and send us searching for our own flaws that we fail to see — the sins that may scar history books written five centuries from now.
Even more importantly, when we downplay the Reformers' flaws, we obscure the heart and soul of the Reformation itself. Even at their best, the Reformers were object lessons for the gospel they preached: Jesus came for failing, broken people. God does not search for beautiful people to save; instead, he searches for broken people to make beautiful through his Son, Jesus Christ (Matthew 9:13; Luke 19:10).
If the gospel is only for the beautiful, or only for saints who leap from peak to peak on their way to glory, then the gospel isn't for you and me. A gospel that promises instant and total transformation is a sentimental lie, a rose hiding its thorn, a vain attempt to varnish the canvas of history and human hearts so we don't look so desperately wicked. In other words, it's no gospel at all.
To be sure, people who make a practice of sinning will not enter God's kingdom (1 Corinthians 6:9–10; 1 John 3:8). But if we dig deeply enough into these Reformers' historical context and personal lives, we will find (in most if not all cases) that they did not make a practice of high-handed sin. Their culture and times may have blinded them to their particular evils; rarely (if ever) did they walk in conscious, unrepentant rebellion.
The Reformation was never about a cast of holy characters, but instead about one holy Christ, the Son of God, whose suffering and resurrection fully cover his people's sins — including the sins they commit when they should certainly know better. Jesus has washed our Reformers white with his own precious blood. You and I don't have to.
3. Celebrate Their Faith
Now we're in a position to celebrate these Reformers with our eyes wide open. We may have to denounce Luther's runaway tongue. We may have to lament Calvin's and Zwingli's complicity with the state. But once we've done so, we can step back and recognize that these tangled men also modeled lives of spectacular faithfulness. And along with the author of Hebrews, we can celebrate the faith of God's flawed heroes.
We can celebrate Luther's faith in God's word as he stood before the imperial assembly of the Holy Roman Empire and said, "My conscience is captive to the word of God. Thus I cannot and will not recant, because acting against one's conscience is neither safe nor sound. God help me. Amen."
One Man's Dream Destroyed Millions
Hugh Hefner, the founder of Playboy Enterprises and its chief ideological incarnation, died on Thursday at age 91 at the Playboy Mansion, immersed in the fantasy he created. He will be buried next to Marilyn Monroe, Playboy's inaugural centerfold.
In 1953, Hefner pulled pornography out of the seedy back cultural alleys, dressed it up in sophisticated costume and speech, gave it a stylish, debonair set, made it look liberating and libertine, and pushed it into the mainstream as Playboy Magazine. He was not so much a revolutionary as a man who understood his times. He knew the "right side of history" when he saw it. He saw the weakness in the flank, struck shrewdly (and lewdly), and won the cultural battle: the old sexual mores have been decisively thrown down and pornography is pervasive. But at what cost?
Seeing People as Roles, Not Souls
Playboy (and the flood of increasingly explicit material that has followed it through the break it made in the cultural dam) is not an enterprise that exists to celebrate the beauty of the human body or the wonder of human sexuality. It is an enterprise aimed at financially capitalizing on the fallen human bent toward objectifying others for our own selfish ends. It encourages both men and women in codependent ways to view embodied souls as embodied roles in the private virtual reality show we call fantasy.
Hefner and many others have become very rich by objectifying women and turning them into virtual prostitutes — mere bodily images to be used by millions of men who care nothing about them, who ravage them in their imaginations for selfish pleasure and then toss them in the trash. Hefner gave these women the fun name of "playmates," a wicked mockery of both a person and play, adding a terrible insult to horrible injury.
We call this wicked, for it is. But in calling it wicked, we must confront our own wicked proneness to objectify others and resolve all the more to war against it. We humans have a horrible, sinful tendency to view others as roles — too often expendable "extras" — in the epic moving picture of our story, not souls in the real epic of God's story.
The fallen human nature, unhinged from God's reality, seeks to construct its own preferred reality. And it uses other people to do it. Let me use as an example what at first might appear as a harmless, fun song, but is anything but harmless.
The Fantasy Girl from Ipanem
In the mid-60s, as Playboy was building steam on its way to becoming a media powerhouse, the Brazilian jazz/bossa nova song "The Girl from Ipanema" was building steam as an international hit, on its way to being the second-most recorded pop song in history.
The song is about a man who daily watches a beautiful girl walk by him on the way to Ipanema Beach in south Rio de Janeiro. She is "tall and tan and young and lovely" and "swings so cool and sways so gently," passing by like a song on legs. He is intoxicated with her and "would give his heart gladly" to her, but "she doesn't see" him.
The song is light and breezy and almost sounds innocent. But it's not. The song is actually a man's fantasy. The girl he thinks he loves, he knows nothing about. If she turns out to have a lower IQ than he imagines or a serious medical condition, would he still love her? If she heads to the beach daily to escape the sexual molestation of a relative, or suffers from a subtle mental illness, would he still give his heart gladly to her? This girl is not a soul to him; she is a symbol of something he desires and he projects on her a role in a fantasy of his own creation.
This is precisely what we humans are so prone to do: to view others, and the world, as a projection of our own fantasies. Even we Christians can lose sight of the world as a battlefield of horrific cosmic warfare, with people caught in its crossfire needing to be rescued, and see it as the place where we want our dreams — self-centered, self-serving, self-exalting, self-indulgent dreams — to come true. The more we indulge such fantasies, the more inoculated and numb we become to reality and the less urgent we feel about the real needs of other real souls.
The Real Girl from Ipanema
The girl from Ipanema has a Hugh Hefner connection, for she was a real girl. The song's (married) composers used to sit in a café near the beach, watch her walk by, and talk about the desires she inspired. She was a 17-year-old school girl, sometimes wearing her school uniform and sometimes wearing her bikini.
After the song exploded in popularity, the composers informed her that she was "the girl." She became a minor Brazilian celebrity, a national symbol of sexual appeal. Eventually she became a Brazilian Playboy Playmate, posing for the magazine as a younger woman and later posing again with her adult daughter — two generations caught and exploited by Hefner's fantasy. Now she's 72, trying hard to stay looking as young and lovely as possible, for she is, after all, the girl from Ipanema.
And she's an example that objectification of other people is not harmless. Her identity has been forged by two men's lust for her adolescent body. The indulgence and propagation and proliferation of fantasies are not harmless. Real lives get caught in the gears; real souls are shaped and hardened and become resistant to what's really real, to what's really true. And they can be destroyed.
People Are Souls, Not Roles
It is tragically appropriate that Hugh Hefner will be buried next to Marilyn Monroe. Monroe was not merely the inaugural centerfold of Playboy Magazine; she became and remains the poster girl of 20th century American sexual objectification. Nearly sixty years after her suicidal death, she remains a sexual icon in most people's minds, not a broken soul who knew the despairing loneliness of being a sensual image desired by millions, yet a person truly loved by very few. Hefner encouraged millions and millions of men and women to view people in the very way that destroyed Marilyn Monroe.
That's why, men (and of course not just men), on the occasion of Hugh Hefner's death, let us resolve all the more to abstain from fantasy passions of the flesh, which wage war against our souls — and not just ours but others' souls as well (1 Peter 2:11). When we look at a woman, whether she's Marilyn Monroe, the girl from Ipanema, a co-worker, classmate, fellow church member, another man's wife, or our own wife, let us say to ourselves and, when needed, each other: "she is not your playmate!"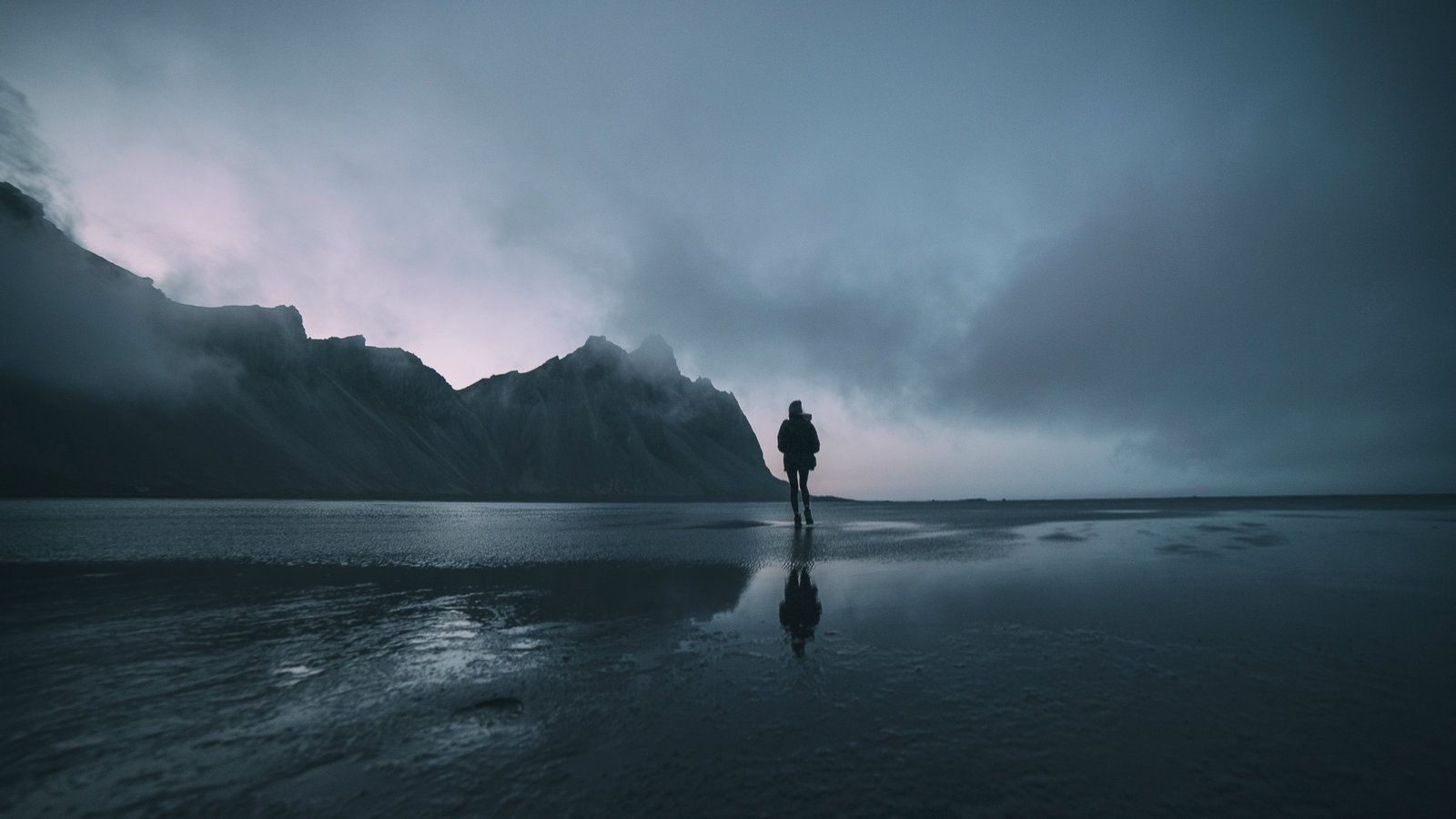 Do you regret your dating history? 62% of Christians say yes.
Crossway recently surveyed seven thousand readers about singleness and dating. The data looks at our desires to be married, our levels of satisfaction in relationships, and the spiritual consequences of trends in our dating. The number that leapt off the page for me was 62.
Nearly two thirds of not-yet-married Christians express regret over previous relationships. That means the critical questions in dating are not just whom to date, how to date, and when to wed, but what to do when we get it wrong. And the reality is most of us get it wrong at some point along the way.
I started dating too young (11 years old). I dated too much (six serious relationships before I graduated from high school). I made too many promises and crossed too many boundaries. If I could take anything back or do anything over in my life, it would be in my dating history.
The regret we carry often feels like it weighs more than we do, but that's because we're not meant to carry it around with us, and certainly not our own. As I have wrestled with my own regret, two verses in particular have renewed and revolutionized how I process my failures and mistakes in the past.
When I Fall
I can remember exactly where I was sitting in August of 2008, wrestling with guilt and shame and regret over failed relationships and sexual sin, wondering if I would ever overcome my broken history, when a friend recited Micah 7:8–9 from memory:
Rejoice not over me, O my enemy;
when I fall, I shall rise;
when I sit in darkness,
the Lord will be a light to me.
I will bear the indignation of the Lord
because I have sinned against him,
until he pleads my cause
and executes judgment for me.
He will bring me out to the light;
I shall look upon his vindication.
I had read the words before, but I had never really read them. It felt like I was hearing the gospel for the first time all over again. The prophet feels the weight of his sin: "I will bear the indignation of the Lord because I have sinned against him" — real regret, real guilt, real shame. The next words are some of the most stunning in all the Bible: " . . . until he pleads my cause and executes judgment for me."
We sin against him; he pleads for us. He is the prosecuting attorney and our defense. And he's never lost a case. If you are tempted to let regret eat away your hope, you have lost sight of who your God is. Micah writes a few verses later,
Who is a God like you, pardoning iniquity
and passing over transgression
for the remnant of his inheritance?
He does not retain his anger forever,
because he delights in steadfast love.
He will again have compassion on us;
he will tread our iniquities underfoot.
You will cast all our sins
into the depths of the sea. (Micah 7:18–19)
He does not linger over your past; he passes over your iniquities. He does not resent pardoning your sin. If you are his, he delights to have compassion on you. He does not keep a quiet log of your transgressions to hurl against you in court. No, he buries every forgiven sin, paid for in full with the blood of his Son, at the very bottom of the deepest sea. Never to be dug up by anyone ever again.
Two Kinds of Regret
Now, some regret belongs at the bottom of the ocean. Other regret needs to be nailed to the cross first. The apostle Paul, for instance, writes,
I rejoice, not because you were grieved, but because you were grieved into repenting. For you felt a godly grief, so that you suffered no loss through us. For godly grief produces a repentance that leads to salvation without regret, whereas worldly grief produces death. (2 Corinthians 7:9–10)
Worldly regret — grief over the consequences of sin that does not grieve the sin itself — ebbs and flows with what our sin costs us in this life, rising higher on the shore of our minds some days and less on others. Eventually it will fall like a tidal wave when death brings us to God. But godly regret — grief over the way we have ignored, rejected, and offended God — produces a repentance that defeats death and enjoys eternity. Godly regret longs for God to look great — first in forgiveness, and then in grace-filled righteousness (Psalms 25:11).
Does your regret about your dating history lead you to God and away from sin? We will never attain perfection in this life, but forgiven children of God are men and women who increasingly hate their sin and prefer righteousness. Are you grieved by your past mainly because of what your sin cost you, or because of what it cost Christ?
What's Next?
The Bible does not tiptoe around guilt and regret. Isaiah saw a vision of God that revealed the wickedness of the prophet's own heart. He cries out, "Woe is me! For I am lost; for I am a man of unclean lips, and I dwell in the midst of a people of unclean lips; for my eyes have seen the King, the Lord of hosts!" (Isaiah 6:5). Confronted with infinite perfection and power and justice, Isaiah is undone. Regret leaves him in a puddle on the ground.
But the God who calms the waves also raises puddles:
Then one of the seraphim flew to me, having in his hand a burning coal that he had taken with tongs from the altar. And he touched my mouth and said: "Behold, this has touched your lips; your guilt is taken away, and your sin atoned for." (Isaiah 6:6–7)
Your guilt is taken away. Your sin is atoned for. If God himself has paid for our sins, and declared us guilt-free, we have no right to wallow in shame anymore. We waste so much time wishing we would have done it all differently — chosen differently, said differently, touched differently. God does not call us to redo yesterday, but to do something new today — because of his mercy, in his strength, and for his fame.
So what should you do? Isaiah "heard the voice of the Lord saying, 'Whom shall I send, and who will go for us?'" (Isaiah 6:8). Is the prophet too ashamed of his sin to step forward? No. "Here I am! Send me" (Isaiah 6:8). Once filled with regret, now filled with godly ambition. Not wallowing, but witnessing.
Isaiah's life has been given new purpose, direction, and hope. His past is about God. His relationships are about God. His broken, sinful, regrettable history has become a canvas on which God himself has painted unique, undeniable, incomparable beauty. Instead of throwing it away in guilt and shame, Isaiah frames and displays his canvas for as many eyes and hearts as possible.
Let your regret become another reason to tell someone about what God has done for you. Walk others on the path out of devastating worldly regret into the healing power of godly regret.
Dating with a History
If the holy, sovereign God can love you and use you despite your dating history, then you can learn to love again. When he leads you into another relationship, you don't have to pretend like your previous relationships never happened. In fact, to cover your past is to hide the grace and mercy God has shown you — to minimize what he has done in your life — and to risk falling into the same sin.
If you will ever be truly happy in marriage, you (and your spouse) will need to resonate deeply and joyfully with this confession:
Christ Jesus came into the world to save sinners, of whom I am the foremost. But I received mercy for this reason, that in me, as the foremost, Jesus Christ might display his perfect patience as an example to those who were to believe in him for eternal life. (1 Timothy 1:15–16)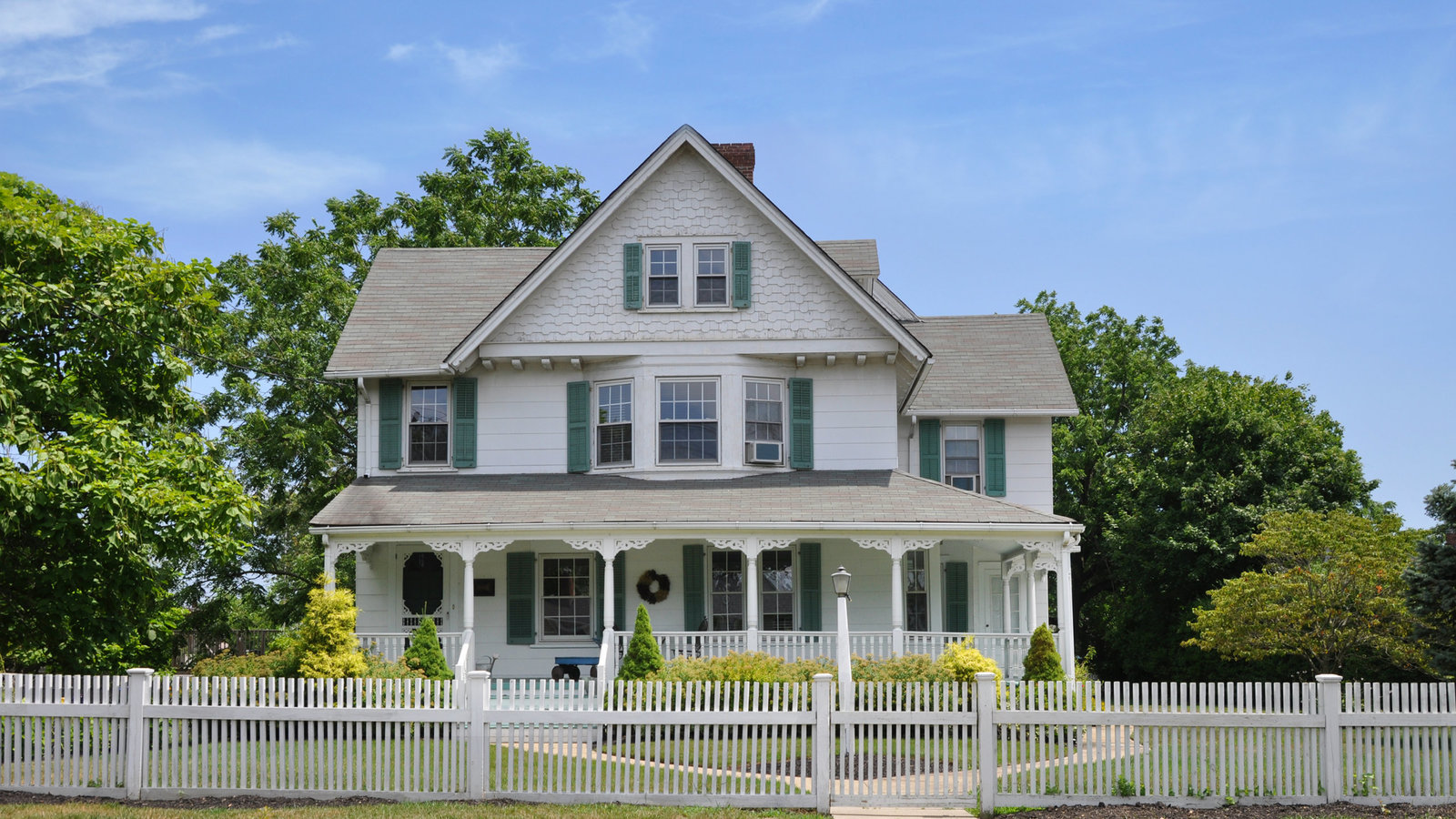 He did more than denounce; he dreamt. He did not merely paint the bleak landscape of racial hostility in the world's leading nation, but dipped his brush in vibrant colors and painted a country as it could be. He imagined a day when blacks and whites were not only equal in the eyes of the law, but joined together around a table in fellowship: "I have a dream that one day on the red hills of Georgia, the sons of former slaves and the sons of former slave owners will be able to sit down together at the table of brotherhood."
On this day when we honor the sacrifice, vision, and work of Dr. Martin Luther King, Jr., we should ask whether his beloved dream has not only made it into our hearts, but also found a seat within our homes, and around our dinner tables.
Who's Been at Your Table?
Dr. King imagined a day when the sons of former slave owners and the sons of former slaves could sit down and break bread together. Are any of us cut by the recent words of Albert Tate:
Look at your social calendar over the past six months. If you are a Republican, how many people have sat around your dinner table that voted for a Democrat in the most recent election, or vice versa? If you are an African American, how many people have you invited to dinner who have to put on a lot more sunscreen than you when they go to the beach? This should be a telling experience, as you examine the reality of your social calendar." (Birmingham, 168)
Our flawed imaginations and deceptive hearts prefer to "round up" when we evaluate ourselves, rather than dealing with specific numbers. Perhaps we should let our calendars speak to us: Do we allow our tables to reflect the love of the entire body of Christ as well as our theological convictions? What specific number of people unlike ourselves have come into our homes, and sat at our dinner tables, since we last celebrated King's influence a year ago?
History of Distrust
We live in a time when one consistently sees more ethnic diversity in shopping malls, McDonalds drive-thrus, and pee-wee football games than in the local church. We live in a time when one wonders whether the demographics of our congregations may reflect the vision of Jim Crow more than the apostle John. We live in a time when we often eat with those who like us, agree with us, and look like us. Our true church fellowship reflects our dining-room fellowship; our communion around our dinner-tables will impact, over time, who's sharing communion at our churches.
Historically, the white church's unbiblical orthopraxy has alienated the black church from its biblical orthodoxy. In other words, a scarred history around the dinner table has caused a breach of trust between white and black Christian communities.
During the era of American slavery (1600–1865), blacks did not break bread with their masters. If they were even in the dining room, it was to serve, not to fellowship as equals. The slave in the room was too often synonymous with the tables they set and the plates they carried — as property, not persons.
In times of segregation and Jim Crow (1865–1949), blacks were allowed to have their own dinner tables. Drinking fountains, movie theatres, restrooms, and (sadly) many conservative, Bible-believing seminaries were marked "white only" and "colored only." "Separate but equal" reigned supreme, as did oppression, racism, inequality, and mutual hostility. Neither the restaurant nor the dinner table displayed God-honoring fellowship.
In the Civil Rights Era (1950–1968), Martin Luther King, Jr. and others protested the continued injustices. Blacks fought for the right to legal equality with regards to voting, racial segregation, and dehumanizing discrimination. But too often they were met with silence, and even hostility, from evangelical, Reformed, and Bible-believing churches and churchmen who "remained silent behind the anesthetizing security of stained-glass windows," as King wrote in "Letter From a Birmingham Jail." Only through tumultuous times of police brutality, riots, hosings, and dog-bitings, was a place at Uncle Sam's table legally granted to African Americans. But even then, segregation still flourished within American homes.
Pass the Potatoes, Bridge the Gap
Our history has shown us segregation in our neighborhoods, segregation in the pews, and segregation around our dinner tables. Today, we still can see segregation in our neighborhoods, segregation in the pews, and segregation around our dinner tables. Dr. King's dream has yet to fully be realized.
Such is the opportunity before us as the church of the risen Christ.
We the blood-bought people of God know that Jesus alone tears down the Great Wall of hostility (Ephesians 2:14). The world has merely humanistic motivates for diversity; we have the word of our Creator and the blood of our Redeemer. Jesus bought a place for that diverse brother in Christ to have a seat at our table. Invite him and his family to sit in it.
God Has a Dream
Revelation 19:6–8 is a banner for Christian dinner fellowship:
"Hallelujah! For the Lord our God the Almighty reigns. Let us rejoice and exult and give him the glory, for the marriage of the Lamb has come, and his Bride has made herself ready; it was granted her to clothe herself with fine linen, bright and pure."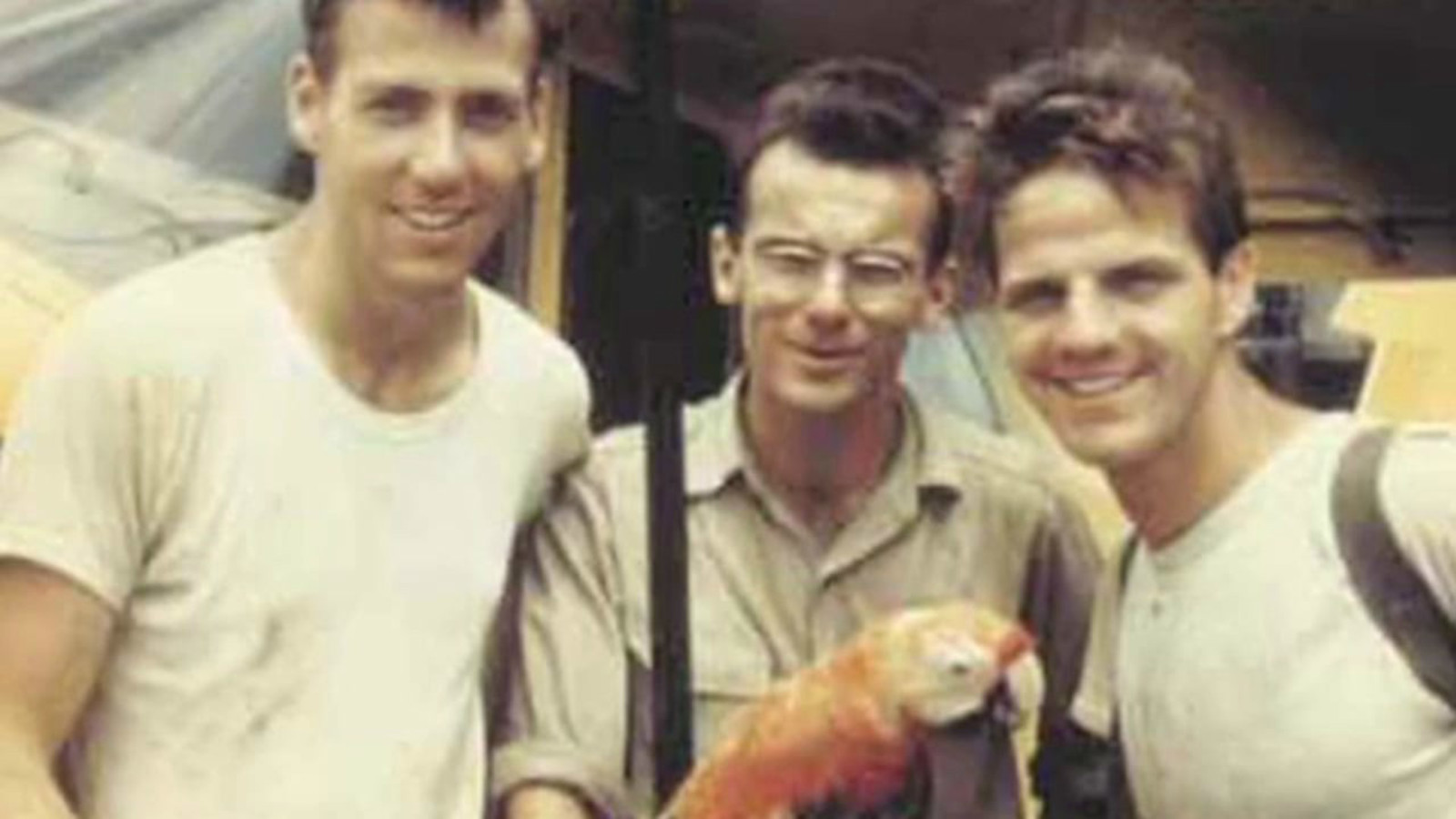 He who dwells in the shelter of the Most High will abide in the shadow of the Almighty. I will say to the Lord, "My refuge and my fortress, my God, in whom I trust." (Psalm 91:1–2)
On January 8, 1956, Jim Elliot, Nate Saint, Ed McCully, Peter Flemming, and Roger Youderian were speared to death on a sandbar called "Palm Beach" in the Curaray River of Ecuador. They were trying to reach the Huaorani Indians for the first time in history with the gospel of Jesus Christ.
Elisabeth Elliot memorialized the story in her book Shadow of the Almighty. That title comes from Psalm 91:1: "He who dwells in the shelter of the Most High will abide in the shadow of the Almighty."
Not an Accident
This is where Jim Elliot was slain — in the shadow of the Almighty. Elisabeth had not forgotten the heartbreaking facts when she chose that title two years after her husband's death. When he was killed, they had been married three years and had a ten-month-old daughter. The title was not a slip — not any more than the death of the five missionaries was a slip. But the world saw it differently. Around the world, the death of these young men was called a tragic nightmare. Elisabeth believed the world was missing something. She wrote, "The world did not recognize the truth of the second clause in Jim Elliot's credo: 'He is no fool who gives what he cannot keep to gain what he cannot lose.'"
She called her book Shadow of the Almighty because she was utterly convinced that the refuge of the people of God is not a refuge from suffering and death, but a refuge from final and ultimate defeat. "Whoever would save his life will lose it, but whoever loses his life for my sake will save it" (Luke 9:24) — because the Lord is God Almighty.
God did not exercise his omnipotence to deliver Jesus from the cross. Nor will he exercise it to deliver you and me from tribulation. "If they persecuted me, they will also persecute you" (John 15:20). If we have the faith and single-mindedness and courage of those five missionaries, we might find ourselves saying with the apostle Paul,
"For your sake we are being killed all the day long; we are regarded as sheep to be slaughtered." No, in all these things we are more than conquerors through him who loved us. For I am sure that neither death nor life, nor angels nor rulers, nor things present nor things to come, nor powers, nor height nor depth, nor anything else in all creation, will be able to separate us from the love of God in Christ Jesus our Lord. (Romans 8:36–39)
Security in His Strength
Has it ever hit home to you what it means to say, "My God, who loves me and gave himself for me, is almighty"? It means that if you take your place "in the shadow of the Almighty," you will be protected by omnipotence. There is infinite and unending security in the almightiness of God — no matter what happens in this life. The omnipotence of God means eternal, unshakable refuge in the everlasting glory of God, no matter what happens on this earth.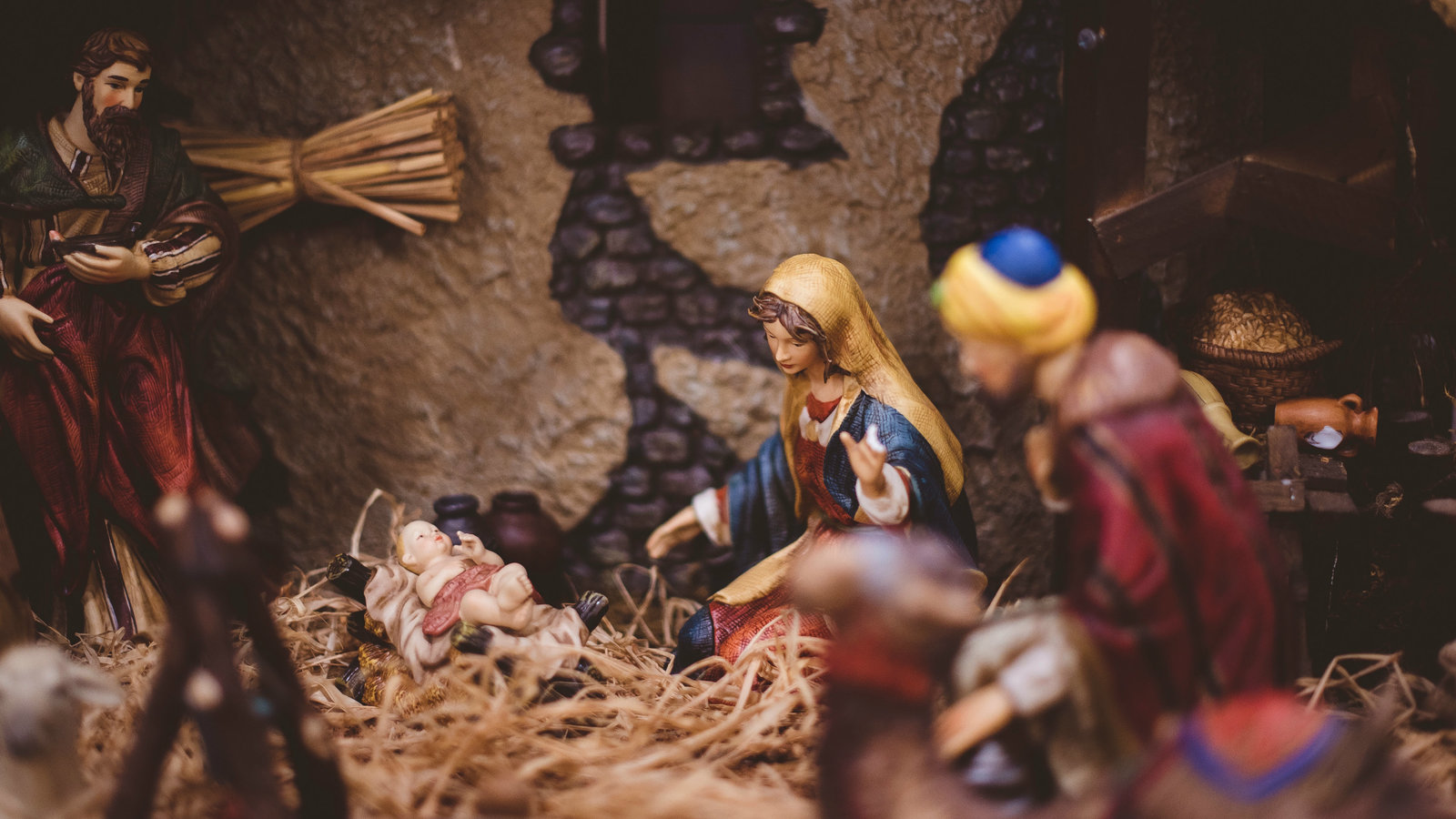 Birth announcements are wonderful ways of sharing and spreading joy.
Seven years ago, my wife and I received a treasured postcard in the mail after our first niece was born into the world. We read it carefully, studied the photo, and celebrated her arrival.
In one of the most studied and celebrated Bible passages at Christmas, Isaiah announces the arrival of a child:
To us a child is born, to us a son is given; and the government shall be upon his shoulder, and his name shall be called Wonderful Counselor, Mighty God, Everlasting Father, Prince of Peace. Of the increase of his government and of peace there will be no end, on the throne of David and over his kingdom, to establish it and to uphold it with justice and with righteousness from this time forth and forevermore. The zeal of the Lord of hosts will do this. (Isaiah 9:6–7)
The prophet Isaiah wasn't trying to write a modern birth announcement. But comparing his description of this baby boy to the birth announcements we send and receive illumines the distinctive splendor of this particular baby. Four things set Isaiah's announcement apart.
1. This announcement is sent really early.
Some birth announcements go out soon after the baby is born, and others a bit later, depending on the organizational ability (and sleep levels) of the parents. But every single birth announcement I've ever received was sent after the baby was born. This one is different. It's sent before the birth — seven hundred years before.
The prophet Isaiah delivered it to the people of Israel while they were facing a threat from the growing superpower of Assyria (which would eventually destroy the northern kingdom of Israel and lead many Jews into captivity). Isaiah addressed this situation by promising the coming of a future King.
The seven-hundred-year delay was not because God was unable to fulfill his promise sooner, but because he wanted to give his people the hope of a future King to sustain them through dark times. The long period between promise and fulfillment was, in fact, a gift from God to his people.
2. Isaiah announces a royal birth.
I once met Charles, the Prince of Wales, at a very fancy reception. We all stood under a beautiful tent on a well-manicured university lawn, enjoying canapés and eagerly awaiting his arrival. When the car pulled up, we all crowded into the receiving line.
I've never received a royal birth announcement, but I imagine it's fancier than most — especially when it announces the birth of the future King. Such an announcement must bear a solemnity and significance ordinary ones do not.