You are currently browsing the tag archive for the 'dietrich bonhoeffer' tag.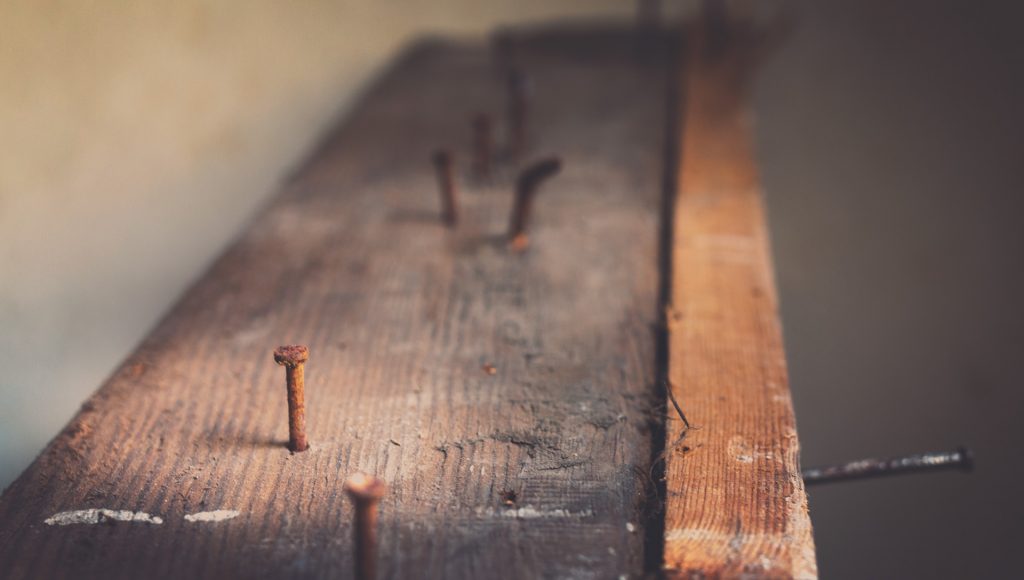 Dietrich Bonhoeffer (1906-45) was a German theologian and pastor who spoke out against the Nazi regime during World War II. His resistance against Hitler's regime culminated with him being hung in a concentration camp at Flossenbürg.
Today, Bonhoeffer's works are loved by many. His writing, despite time, is still youthful, enlightening, and inspirational.
Additionally, Bonhoeffer is most known for his rich writing on discipleship. In celebration of the Easter season, we thought it would be timely to share his comments on discipleship and the cross. [Plus, we asked if you all wanted to read something from Bonhoeffer on our Instagram account. The answer was a resounding: YES!]
So, check out Mark 8:31–38 because it's the passage Bonhoeffer discusses in the following excerpt. Then… read and be encouraged!
DISCIPLESHIP AND THE CROSS
The call to discipleship is connected here with the proclamation of Jesus' suffering. Jesus Christ has to suffer and be rejected. God's promise requires this, so that scripture may be fulfilled. Suffering and being rejected is not the same. Even in his suffering, Jesus could have been the celebrated Christ. Indeed, the entire compassion and admiration of the world could focus on the suffering. Looked upon as something tragic, the suffering could in itself convey its own value, its own honor, and dignity. But Jesus is the Christ who was rejected in his suffering. Rejection removed all dignity and honor from his suffering.
It had to be dishonorable suffering.
Suffering and rejection express in summary form the cross of Jesus. Death on the cross means to suffer and die as one rejected and cast out. It was by divine necessity that Jesus had to suffer and be rejected. Any attempt to hinder what is necessary is satanic. Even, or especially, if such an attempt comes from the circle of disciples because it intends to prevent Christ from being Christ.
The fact that it is Peter, the rock of the church, who makes himself guilty doing this just after he has confessed Jesus to be the Christ and has been commissioned by Christ, shows that from its very beginning the church has taken offense at the suffering Christ. It does not want that kind of Lord, and as Christ's church, it does not want to be forced to accept the law of suffering from its Lord. Peter's objection is his aversion to submitting himself to suffering. That is a way for Satan to enter the church.
Satan is trying to pull the church away from the cross of its Lord.
So Jesus has to make it clear and unmistakable to his disciples that the need to suffer now applies to them, too. Just as Christ is only Christ as one who suffers and is rejected, so a disciple is a disciple only in suffering and being rejected, thereby participating in crucifixion. Discipleship as allegiance to the person of Jesus Christ places the follower under the law of Christ, that is, under the cross.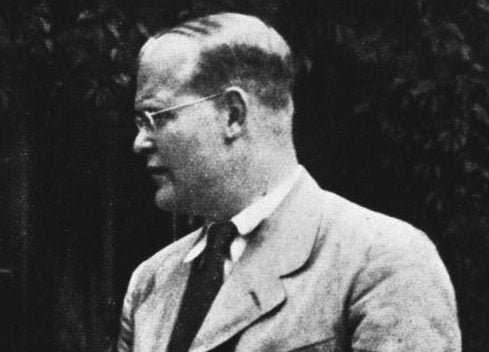 The great preacher, writer, theologian and witness to the faith, Dietrich Bonhoeffer,was executed on April 9, 1945, just days before the Nazi camp where he was held, Flossenbürg, was liberated. He was 39.
Here's what happened: 
On 4 April 1945, the diaries of Admiral Wilhelm Canaris, head of the Abwehr, were discovered, and in a rage upon reading them, Hitler ordered that the Abwehr conspirators [those who had plotted for Hitler's assassination] be destroyed. Bonhoeffer was led away just as he concluded his final Sunday service and asked an English prisoner, Payne Best, to remember him to Bishop George Bell of Chichester if he should ever reach his home: "This is the end—for me the beginning of life."

Bonhoeffer was condemned to death on 8 April 1945 by SS judge Otto Thorbeck at a drumhead court-martial without witnesses, records of proceedings or a defense in Flossenbürg concentration camp.  He was executed there by hanging at dawn on 9 April 1945, just two weeks before soldiers from the United States 90th and 97th Infantry Divisions liberated the camp,  three weeks before the Soviet capture of Berlin and a month before the surrender of Nazi Germany.

Bonhoeffer was stripped of his clothing and led naked into the execution yard where he was hanged, along with fellow conspirators Admiral Wilhelm Canaris, Canaris's deputy General Hans Oster, military jurist General Karl Sack, General Friedrich von Rabenau, businessman Theodor Strünck, and German resistance fighter Ludwig Gehre.

Eberhard Bethge, a student and friend of Bonhoeffer's, writes of a man who saw the execution: "I saw Pastor Bonhoeffer… kneeling on the floor praying fervently to God. I was most deeply moved by the way this lovable man prayed, so devout and so certain that God heard his prayer…In the almost fifty years that I worked as a doctor, I have hardly ever seen a man die so entirely submissive to the will of God."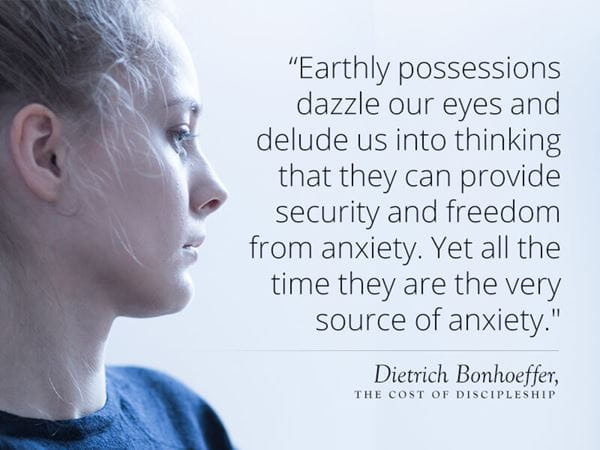 "We pray for the big things and forget to give thanks for the ordinary, small (and really yet not small) gifts"
(RNS) — The four saddest words in the English language are "what might have been.…"
Eighty years ago, as war clouds gathered over Europe, the 33-year-old Christian theologian Dietrich Bonhoeffer, then a faculty member at Union Theological Seminary in Manhattan, returned to his native Germany after a short stay in the United States.
At the time, Bonhoeffer believed his church's response to Hitler and Nazism was marked by weakness and cowardice. He saw his country consumed by a monstrous cancer that had devoured nations and had already murdered many hundreds of people on its way to murdering millions.
Of the Bonhoeffer brothers, Dietrich, the youngest, was the one most drawn to try the Youth movement. His episode in the Boy Scouts was a first attempt advance to move beyond the sphere of family and school, and to discover his own areas of experience not shared by his brothers and sisters. Many of his classmates did the same thing, and he did not want to be different from them in everything. 
~ Eberhard Bethge, Dietrich Bonhoeffer: A Biography (Revised Edition); Chapter 1: Childhood and Youth: 1906-1923, 33.
Dr. Jim Garlow has traveled the world imparting to global leaders the powerful truth that God's Word provides instructions for every area of life, including government.
In a recent interview with My Faith Votes, Dr. Jim Garlow, Founder and CEO of Well Versed, provided some great takeaways for us to bring biblical change to our spheres of influence.
1. Is America headed in the right direction?
"According to a Barna study from 2013, 90% of pastors acknowledge that the Bible speaks to the cultural, political, and social issues of the day. But ask those same pastors if they have or would speak on those issues, 90% said no. Therein lies the problem.
"It's really up to the church if the nation heads in the right direction. The problem is not the progressives and the liberals, it's not the baby killers and it's not the LGBTQ, the real problem is the pastors of America and the churches of America — will they rise to the occasion? So, I'm answering your question with an 'if.' That's what will determine whether or not this nation can be saved or not."
2. When you look at the culture and assess where things are headed, what concerns you the most?
"The absence of the understanding of the word of God and the lack of capacity to apply it. 92% of the people in the pew do not have a biblical worldview. What worldview do they have then? They have a secular worldview. If you go to millennials, you are down to only 4% having a biblical worldview.
"Those are really jolting numbers. Everyone is responsible to study the word and become a careful steward of the word, but where is the primary source of the word? It should be from the pulpit, from the church."
3. We've come out of a hyper election season with a record number of dollars spent and record turnout. How can Christians continue to take bold steps to change culture?
"Number one, care. Care about the nation. Care about what's happening in the community. We operate under this myth that the way things are are the way things are going to stay. That is not true.
"Cultures come and cultures go. Nations come and nations go. All the great nations that once existed never thought they would be done, but they ended, every one of them. America is not going to last forever. And we can bring it to a painstaking close by simply defaulting and not showing up for the game.
"For example, the reason we know the stories of Shadrach, Meshach, and Abednego? They were bold!
"The reason we know the story of Dietrich Bonhoeffer? He was bold! Everybody likes to preach about him, it's time to start acting like him. April 9, 1945, Bonhoeffer was stripped of his clothes in the German cold air and hung by a piano wire — killed. Why do we remember Dietrich Bonhoeffer? Was it because he had the largest church? Was the most popular guy? No. Wrote a bestseller? No. Had a big radio and TV ministry? No. We remember him because he stood for truth.
"On April 5, 1943, when Bonhoeffer called (brother-in-law) Hans von) Dohnanyi's home, a strange voice answered the phone. Bonhoeffer hung up. He then knew that the Gestapo had finally caught up with them. They were searching Dohnanyi's house right that very minute. His parent's house would be next.
Calmy he went next door, where his sister Ursula lived. He told her the Gestapo would soon arrive and arrest him.
She made him a hearty lunch.
It was the last home-cooked meal he would ever have!"