You are currently browsing the tag archive for the 'discipleship' tag.
We are all aware of the rising consumer approach to church. We have even begun to use the phrase 'church shopping' when talking about finding a new church, and often make our decision based on whether the worship was good, if we liked the preacher, or even who has the best coffee!
As consumerism increased with the rise of disposable income after the Second World War, and church attendance fell as a result of the increasingly secularist influence in society, many churches felt they had to adapt or else be left behind. Unfortunately, this adaptation has not been exclusively left to the different tastes in coffee or music. In an age where we are offended easily, the gospel message has been tailored to the particular demands of the acceptance-based, tolerance-promoting culture. Grace included.
First up, we have Paul's free grace – 'for all have sinned and fallen short of the glory of God, and all are justified freely by his grace through the redemption that came by Christ Jesus.' We like a good bargain and the idea of God's grace at no price is a pretty good deal.
But we like to have our options, don't we? Bonhoeffer's The Cost of Discipleship is a Christian classic, with his phrase 'costly grace' being well known, perhaps primarily due to Bonhoeffer's own costly witness. With this offer, however, grace is not the free gift we see advertised by Paul, but a more costly endeavor.
For the consumer church, Bonhoeffer's writing on the cost of grace is unappetizing when the free grace of Romans 3 is on offer. Indeed, because of this many churches feed into the consumer mentality by promoting the free gift that all can receive, almost like when you sign up for a new gym membership and get a free water bottle in return.
The trouble with this is that the gift of grace has been read with the modern context in mind. Any good interpreter of Scripture knows that in order to understand what implications the Bible has today, the original context must first be considered. Whilst today we understand a gift as being free in the sense of pure altruism, that is, without the expectation or demand of a response, this is not what was understood in the first century.
John Barclay in his incredible work Paul and the Gift, shows how the first century Greek society practised gift giving. Whilst a gift could be a result of profound generosity by the giver, the recipient was aware that if they accepted the gift, it was 'crucial to give a well-measure return.' Paul would have been well aware of the implication of gift giving in his society.
Nevertheless, the shock factor of God's gift of grace is that, unlike Greek society where gifts would have been given only if the giver was sure their gift would be equally reciprocated, God gives without regard as to whether or not we will reciprocate, fully aware that we cannot give an equal return. The gift of grace comes through the life, death and resurrection of Jesus Christ, God's only Son. What do we have that would even come close to an equal return for this? Paul talks of free gift when he considers the giver, who gives with no prior regard for our ability to respond.
This does not mean that we are exempt from reciprocation, however. Though God gives without calculating whether or not we can respond equally, if we accept the gift we are entering into a relationship with God where we must respond in return. This is where Bonhoeffer's 'costly grace' is put into practice. Jesus talks of the cost of discipleship in Luke 14, instructing his disciples to bear their own crosses (v.27) and to count the cost (v.28). The only response close to what God has given us through His Son, is to give our own lives in return. That's the cost of the gift of grace.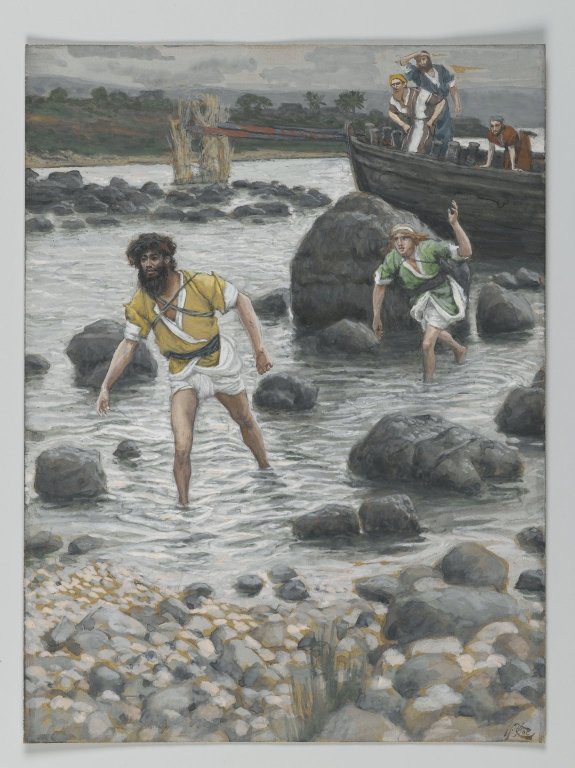 Ordinary Time in the Christian calendar is not about ordinary and ho-hum events, but about the ordering of Christian existence according to Jesus' life and teaching above and beyond the Advent and Christmas, Lenten and Easter seasons. This blog post will reflect on what such ordering involves and how important it is for Jesus to order our lives throughout the year, including Ordinary Time.
Before we go further, let's consider more carefully the meaning of Ordinary Time. Here is what one helpful article explains about Ordinary Time:
Because the term ordinary in English most often means something that's not special or distinctive, many people think that Ordinary Time refers to parts of the calendar of the Catholic Church that are unimportant. Even though the season of Ordinary Time makes up most of the liturgical year in the Catholic Church, the fact that Ordinary Time refers to those periods that fall outside of the major liturgical seasons reinforces this impression. Yet Ordinary Time is far from unimportant or uninteresting.

Ordinary Time is called "ordinary" not because it is common but simply because the weeks of Ordinary Time are numbered. The Latin word ordinalis, which refers to numbers in a series, stems from the Latin word ordo, from which we get the English word order. Thus, the numbered weeks of Ordinary Time, in fact, represent the ordered life of the Church—the period in which we live our lives neither in feasting (as in the Christmas and Easter seasons) or in more severe penance (as in Advent and Lent), but in watchfulness and expectation of the Second Coming of Christ.
There is no better way to live in watchfulness and expectation for Jesus' second coming than to submit to Jesus in ordering our steps according to his life and teaching presented during his first coming. So, as we proceed, let's ask: what's involved in Jesus ordering our steps during Ordinary Time? The answer: total trust and obedience.
Jesus calls us. The question we must ask ourselves during any season of the year, including Ordinary Time is: will we follow? Are there strings attached—like fishing nets—to our decision as to whether and how far and in what manner we will follow?
Consider Jesus' first recorded encounter with his first disciples in Matthew chapter 4. Notice that for Peter and Andrew, James and John, there were no strings attached to their determination when Jesus beckoned. They left everything to follow him, illustrated by leaving their nets, their boat(s), and father(s) (Matthew 4:18-22). At the outset of Jesus' ministry in which he calls people to repent for the kingdom of heaven is at hand (Matthew 4:17), we find him calling his first disciples. Notice their response:
While walking by the Sea of Galilee, he saw two brothers, Simon (who is called Peter) and Andrew his brother, casting a net into the sea, for they were fishermen. And he said to them, "Follow me, and I will make you fishers of men." Immediately they left their nets and followed him. And going on from there he saw two other brothers, James the son of Zebedee and John his brother, in the boat with Zebedee their father, mending their nets, and he called them. Immediately they left the boat and their father and followed him. (Matthew 4:18-22; ESV)
The disciples leave behind their allegiances to their families and their fishing businesses, the only way of life they had likely ever known, to become Jesus' apprentices in his work of fishing for people. These four knew nothing of the path laid out before them, only Jesus' call to follow. They followed unreservedly, no strings or nets attached. The only thing that they were attached to was Jesus' word in a spirit of total trust and obedience. I find such a response refreshing, though shocking and staggering given the all-too-human impulse in our day to hedge our bets, keep our relational options open, and play the perpetual cynic.
From the get go, Jesus' call is a call to die—to die to the old order of life, all they had ever known, to live anew according to his way of being. Thus, we find resonance with what Dietrich Bonhoeffer asserts in his volume on discipleship: "The cross is not the end of a pious, happy life. Instead, it stands at the beginning of community with Jesus Christ. Whenever Christ calls us, his call leads us to death" (Bonhoeffer, Discipleship, Bonhoeffer Works, page 87). While Jesus' disciples certainly did not understand all that stood before them on the path ahead, they certainly understood that their past was dead to them in living in accordance with Jesus' future for them. Thus, there should have been no real surprise when Jesus exclaims later in the same gospel: "If anyone would come after me, let him deny himself and take up his cross and follow me" (Matthew 16:24; ESV).
A few pages later in
Discipleship
, we find Bonhoeffer quoting Martin Luther who urges us to "submerge" ourselves in a "lack of understanding" to gain Jesus' understanding (page 91). Again, total trust and obedience in the face of death to new life is required. This requires unlearning to learn anew from Jesus.
"When Christ calls a man, he bids him come and die."
~ Dietrich Bonhoeffer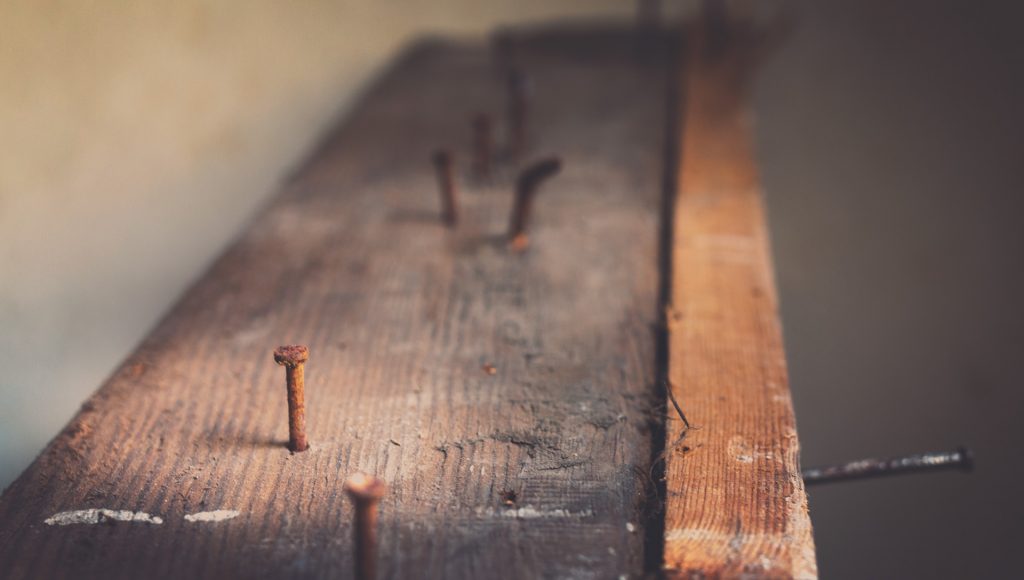 Dietrich Bonhoeffer (1906-45) was a German theologian and pastor who spoke out against the Nazi regime during World War II. His resistance against Hitler's regime culminated with him being hung in a concentration camp at Flossenbürg.
Today, Bonhoeffer's works are loved by many. His writing, despite time, is still youthful, enlightening, and inspirational.
Additionally, Bonhoeffer is most known for his rich writing on discipleship. In celebration of the Easter season, we thought it would be timely to share his comments on discipleship and the cross. [Plus, we asked if you all wanted to read something from Bonhoeffer on our Instagram account. The answer was a resounding: YES!]
So, check out Mark 8:31–38 because it's the passage Bonhoeffer discusses in the following excerpt. Then… read and be encouraged!
DISCIPLESHIP AND THE CROSS
The call to discipleship is connected here with the proclamation of Jesus' suffering. Jesus Christ has to suffer and be rejected. God's promise requires this, so that scripture may be fulfilled. Suffering and being rejected is not the same. Even in his suffering, Jesus could have been the celebrated Christ. Indeed, the entire compassion and admiration of the world could focus on the suffering. Looked upon as something tragic, the suffering could in itself convey its own value, its own honor, and dignity. But Jesus is the Christ who was rejected in his suffering. Rejection removed all dignity and honor from his suffering.
It had to be dishonorable suffering.
Suffering and rejection express in summary form the cross of Jesus. Death on the cross means to suffer and die as one rejected and cast out. It was by divine necessity that Jesus had to suffer and be rejected. Any attempt to hinder what is necessary is satanic. Even, or especially, if such an attempt comes from the circle of disciples because it intends to prevent Christ from being Christ.
The fact that it is Peter, the rock of the church, who makes himself guilty doing this just after he has confessed Jesus to be the Christ and has been commissioned by Christ, shows that from its very beginning the church has taken offense at the suffering Christ. It does not want that kind of Lord, and as Christ's church, it does not want to be forced to accept the law of suffering from its Lord. Peter's objection is his aversion to submitting himself to suffering. That is a way for Satan to enter the church.
Satan is trying to pull the church away from the cross of its Lord.
So Jesus has to make it clear and unmistakable to his disciples that the need to suffer now applies to them, too. Just as Christ is only Christ as one who suffers and is rejected, so a disciple is a disciple only in suffering and being rejected, thereby participating in crucifixion. Discipleship as allegiance to the person of Jesus Christ places the follower under the law of Christ, that is, under the cross.
"Cheap grace is the preaching of forgiveness without requiring repentance, baptism without church discipline, Communion without confession, absolution without personal confession. Cheap grace is grace without discipleship, grace without the cross, grace without Jesus Christ."
From Bryan: DB will continue to be a hero to all the flavors of Christianity…
Cheap resistance is like cheap grace. It risks very little.
Getty images
In The Cost of Discipleship, Dietrich Bonhoeffer distinguishes be­tween "cheap grace" and "costly grace." Cheap grace requires nothing from us. Bonhoeffer describes it as "grace without discipleship, grace without the cross, grace without Jesus Christ, living and incarnate." We are not changed by cheap grace, and so it is not really from God. Costly grace, on the other hand, "is the call of Jesus Christ at which the disciple leaves his nets and follows him."
But costly grace is not just costly; it is also grace. "It is costly because it costs a man his life," writes Bonhoeffer, "and it is grace because it gives a man the only true life." Bonhoeffer points us to the false dichotomy between preserving our lives and responding to the needs of the world. It is through costly grace that we receive our real lives.
In treacherous times, when powerful people and systems threaten us or others, we have to ask what God wants us to do—and we have to accept that doing it will cost us something. While there is a chance that the choices faith asks us to make will result in physical death, as it did for Bonhoeffer, the cost is likely to stop short of that. Choosing to do the right thing probably won't make our hearts stop beating.
But what if it did? What would be worth that risk? If you are like most people, your list of people and ideals you'd be willing to die for is a very short one. Yet there's something else we seem to be willing to risk our lives for: our fears. We allow fear to deprive us not of heartbeats and breaths, but of something even more precious: the fullness and beauty of a life lived well.
For those of us who believe that we rest in the hands of an eternal and ever-loving God, living a life full of fear is worse than dying. The great threat to Christian faith is not that we will not be safe from the world's dangers but that we will be held captive by our fear of them—that we will have more faith in our fear than we have in Christ. This can be hard for North American Christians to understand, since we have rarely faced persecution. But the mission of the church is not to avoid causing a stir, nor to hold on to things that cannot save us. As Jesus says, to save your life you have to lose it.
Christians are not called to recklessness, but we are called to action.
"When Christ calls a man, he bids him come and die."
"Only Jesus Christ, who bids us follow him, knows where the path will lead. But we know that it will be a path full of mercy beyond measure. Discipleship is joy."