You are currently browsing the tag archive for the 'discipleship' tag.
"When Christ calls a man, he bids him come and die."
~ Dietrich Bonhoeffer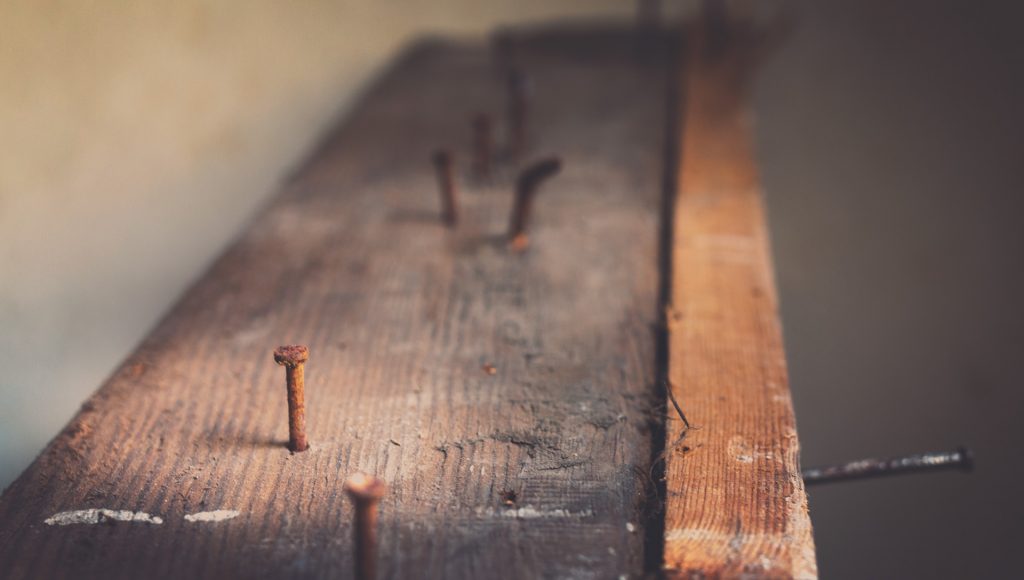 Dietrich Bonhoeffer (1906-45) was a German theologian and pastor who spoke out against the Nazi regime during World War II. His resistance against Hitler's regime culminated with him being hung in a concentration camp at Flossenbürg.
Today, Bonhoeffer's works are loved by many. His writing, despite time, is still youthful, enlightening, and inspirational.
Additionally, Bonhoeffer is most known for his rich writing on discipleship. In celebration of the Easter season, we thought it would be timely to share his comments on discipleship and the cross. [Plus, we asked if you all wanted to read something from Bonhoeffer on our Instagram account. The answer was a resounding: YES!]
So, check out Mark 8:31–38 because it's the passage Bonhoeffer discusses in the following excerpt. Then… read and be encouraged!
DISCIPLESHIP AND THE CROSS
The call to discipleship is connected here with the proclamation of Jesus' suffering. Jesus Christ has to suffer and be rejected. God's promise requires this, so that scripture may be fulfilled. Suffering and being rejected is not the same. Even in his suffering, Jesus could have been the celebrated Christ. Indeed, the entire compassion and admiration of the world could focus on the suffering. Looked upon as something tragic, the suffering could in itself convey its own value, its own honor, and dignity. But Jesus is the Christ who was rejected in his suffering. Rejection removed all dignity and honor from his suffering.
It had to be dishonorable suffering.
Suffering and rejection express in summary form the cross of Jesus. Death on the cross means to suffer and die as one rejected and cast out. It was by divine necessity that Jesus had to suffer and be rejected. Any attempt to hinder what is necessary is satanic. Even, or especially, if such an attempt comes from the circle of disciples because it intends to prevent Christ from being Christ.
The fact that it is Peter, the rock of the church, who makes himself guilty doing this just after he has confessed Jesus to be the Christ and has been commissioned by Christ, shows that from its very beginning the church has taken offense at the suffering Christ. It does not want that kind of Lord, and as Christ's church, it does not want to be forced to accept the law of suffering from its Lord. Peter's objection is his aversion to submitting himself to suffering. That is a way for Satan to enter the church.
Satan is trying to pull the church away from the cross of its Lord.
So Jesus has to make it clear and unmistakable to his disciples that the need to suffer now applies to them, too. Just as Christ is only Christ as one who suffers and is rejected, so a disciple is a disciple only in suffering and being rejected, thereby participating in crucifixion. Discipleship as allegiance to the person of Jesus Christ places the follower under the law of Christ, that is, under the cross.
"Cheap grace is the preaching of forgiveness without requiring repentance, baptism without church discipline, Communion without confession, absolution without personal confession. Cheap grace is grace without discipleship, grace without the cross, grace without Jesus Christ."
From Bryan: DB will continue to be a hero to all the flavors of Christianity…
Cheap resistance is like cheap grace. It risks very little.
Getty images
In The Cost of Discipleship, Dietrich Bonhoeffer distinguishes be­tween "cheap grace" and "costly grace." Cheap grace requires nothing from us. Bonhoeffer describes it as "grace without discipleship, grace without the cross, grace without Jesus Christ, living and incarnate." We are not changed by cheap grace, and so it is not really from God. Costly grace, on the other hand, "is the call of Jesus Christ at which the disciple leaves his nets and follows him."
But costly grace is not just costly; it is also grace. "It is costly because it costs a man his life," writes Bonhoeffer, "and it is grace because it gives a man the only true life." Bonhoeffer points us to the false dichotomy between preserving our lives and responding to the needs of the world. It is through costly grace that we receive our real lives.
In treacherous times, when powerful people and systems threaten us or others, we have to ask what God wants us to do—and we have to accept that doing it will cost us something. While there is a chance that the choices faith asks us to make will result in physical death, as it did for Bonhoeffer, the cost is likely to stop short of that. Choosing to do the right thing probably won't make our hearts stop beating.
But what if it did? What would be worth that risk? If you are like most people, your list of people and ideals you'd be willing to die for is a very short one. Yet there's something else we seem to be willing to risk our lives for: our fears. We allow fear to deprive us not of heartbeats and breaths, but of something even more precious: the fullness and beauty of a life lived well.
For those of us who believe that we rest in the hands of an eternal and ever-loving God, living a life full of fear is worse than dying. The great threat to Christian faith is not that we will not be safe from the world's dangers but that we will be held captive by our fear of them—that we will have more faith in our fear than we have in Christ. This can be hard for North American Christians to understand, since we have rarely faced persecution. But the mission of the church is not to avoid causing a stir, nor to hold on to things that cannot save us. As Jesus says, to save your life you have to lose it.
Christians are not called to recklessness, but we are called to action.
"When Christ calls a man, he bids him come and die."
"Only Jesus Christ, who bids us follow him, knows where the path will lead. But we know that it will be a path full of mercy beyond measure. Discipleship is joy."