You are currently browsing the tag archive for the 'Greg Morse' tag.
Weeping at the Foot of the Cross
On Good Friday, we celebrate the saddest day in history.
Blood streamed down his face. Massive thorns stuck to the head of their Maker. Groans of agony came from the mouth of him who spoke the world into being. The soldiers beat him. They flogged him. They tortured him.
As he inched through the streets of Jerusalem, his cross pressing into his lacerated back, many shuddered at him. The face of God, which Moses could not look at and live, could no longer even be recognized as human (Isaiah 52:14). Women hid their children from the bloody mass of flesh before them. Men taunted him. Soldiers clubbed him. Angels shrieked in horror.
Every prophecy about his suffering was being fulfilled. By judgment and oppression, he was taken away. His sheep scattered when their enemies struck him. One of his own sold him and betrayed him with a kiss. He found no rest as they beat him, spit on him, and mocked him through the night. In the morning, he gave his back to those who struck him, his cheeks to those who plucked his beard.
He stepped forward to Calvary as a lamb to the slaughter.
His Love Was Rated-R
I remember the first time I watched The Passion of the Christ fourteen years ago. The sight of Roman ninetails sinking their claws into his back seemed to pierce my soul with Mary's (Luke 2:35). The blood. The screams. The anguish. I could never again thoughtlessly tell others that Christ died for them. The scene forbade cliché. It was grizzly, ghastly, gruesome — rated-R.
I rarely cry, but as I watched Jesus shed his blood all over the Roman courtyard, I could not help but weep. As they held the nails over his hands and feet — his mother watching him — every swing of the hammer pierced my heart. Only the heartless could watch unfeelingly. Has there ever been a more tragic scene?
I did not consider his wounds enough. I did not weep over his suffering as often as I felt I should have. But how does Jesus respond to me, and people like me, who take Good Friday to grieve over his unbearable sufferings? Two thousand years ago he said to those weeping for him that day, "Weep not for me; weep for yourselves."
Silence on the Set
Of the many horrors of Calvary, one that was especially acute was the shame of it all (Hebrews 12:2). His was a public execution. The condemned usually were naked. To add to this, the prophecy reads, "All who see me mock me; they make mouths at me; they wag their heads" (Psalm 22:7). It is one thing to suffer; another to do so before a whole nation as they ridicule you.
But mockery was not the only sound made on his behalf. A host of women trailed behind him, lamenting the expiring prophet. They followed Jesus's drops of blood — as so many of us do today — with drops of tears.
But upon hearing their sobs, Jesus, battered and broken, turned his face towards them and spoke these gracious, yet shocking words: "Daughters of Jerusalem, do not weep for me, but weep for yourselves and for your children" (Luke 23:28).
This part of the passion didn't make the movie.
On that first Good Friday, Jesus turned to his loudest sympathizers — those who are not cursing him, mocking him, but wailing on his behalf — and silenced them. He commands their tears escort him no further. He opts to press into the night without their mourning.
Weep Not for Me
Jesus did not need their tears two millennia ago, and as unpopular as it may be, Jesus does not need our tears today. And this fact owes to us seeing his passion through the eyes of faith.
Weep not for me, he said. As if to say,
I am saving my people. I have prayed, tender souls, and know my Father's will concerning this cup — shall I not drink it (John 18:11)? My hands willingly grasp this wood because my food is to do my Father's will (John 4:32, 34). And his will is glorious: he sent me to serve and give my life as a ransom for my people. My body is broken, and my blood is spilled for you (Luke 22:19–20). Greater love has no one than this, that he lay down his life for his friends. Do not weep over the labor pains that give birth to your salvation and unshakable joy (John 16:20–22).
Weep not for me, as if to say,
I am not a helpless victim. I am a warrior-king with thousands of angels at my beck and call (Matthew 26:53). One word from me and this horror would end. One word from me and Rome would be destroyed. One word from me and all would be eternally condemned. But I was sent to save the world, not condemn it (John 3:17). Trust that no man — or army — can steal my life from me. I lay it down of my own accord, and I will take it up again (John 10:11–18).
Weep not for me, as if to say,
I am conquering. You see my heel being bruised and you mourn — but look through the eyes of faith and see the serpent's skull trampled (Genesis 3:15). Although I walk as the Lamb, I conquer as the Lion — the predator, not the prey, will hang on the cross (Revelation 5:5–6). I am a King who shall rule the universe from a tree. And I shall make this cross my scepter. As they lift me up, I thrust my enemies under my feet as a footstool (Psalm 110:1). My triumphal entry is followed by a triumphal exit. Why should you weep over my hour of glorification (John 12:27–28)?
Weep not for me, as if to say,
Sunday is coming
At Home in Wakanda
We did not make it two steps into the movie theater's front door before we were greeted, "What's good, my brothas?" As he shouted to us over the masses in the ticket line, he crossed his arms, clenched his fists, and gave a slight bow — a Wakandan greeting.
"Ya'll will understand after you watch it," he said. And with that, he disappeared into the night, and we entered into Wakanda.
Overall, I was a fan of Marvel's new blockbuster, Black Panther. It wasn't "the best movie I have ever seen," as one person told me repeatedly in the hallway, but it was one of the better Marvel films. The story picks up after the explosion in a previous Marvel movie where T'Chaka, the king of Wakanda, dies in the bombing. T'Challa, his son, then returns to his homeland to assume the throne and take his rightful place as king of Wakanda and as the Black Panther. But opposition arises, leaving the fate of Wakanda — and the rest of the world — at stake.
Having watched a civil-rights documentary beforehand, I found the ideologies of the two main characters to be thought-provoking. And although Black Panther has good action scenes, strong characters, a decent narrative, and helpful questions about global responsibility, the enchantment of the movie for many blacks in the theater was not, in my estimation, about the hero per se, but about the society. I left wanting to be like the Black Panther. But I left wanting to be in Wakanda even more.
More Than a Movie
In the movie, Wakanda is a fictional African homeland hidden from the rest of the world. It is uncolonized, technologically advanced, brimming with black excellence and beauty, industrious, mountainous, breathtaking. But the utopia itself, not the black superhero, hit an ancient ache that four hundred years in America hasn't come close to soothing. We rally around superheroes like the Black Panther because we hope that they can lead us to Wakanda.
But such a place was make-believe. Or so I thought.
Even before I could watch the movie, I heard the trickle of Wakanda's waterfall, felt the sunshine of her gladness, and witnessed her people dance to her music.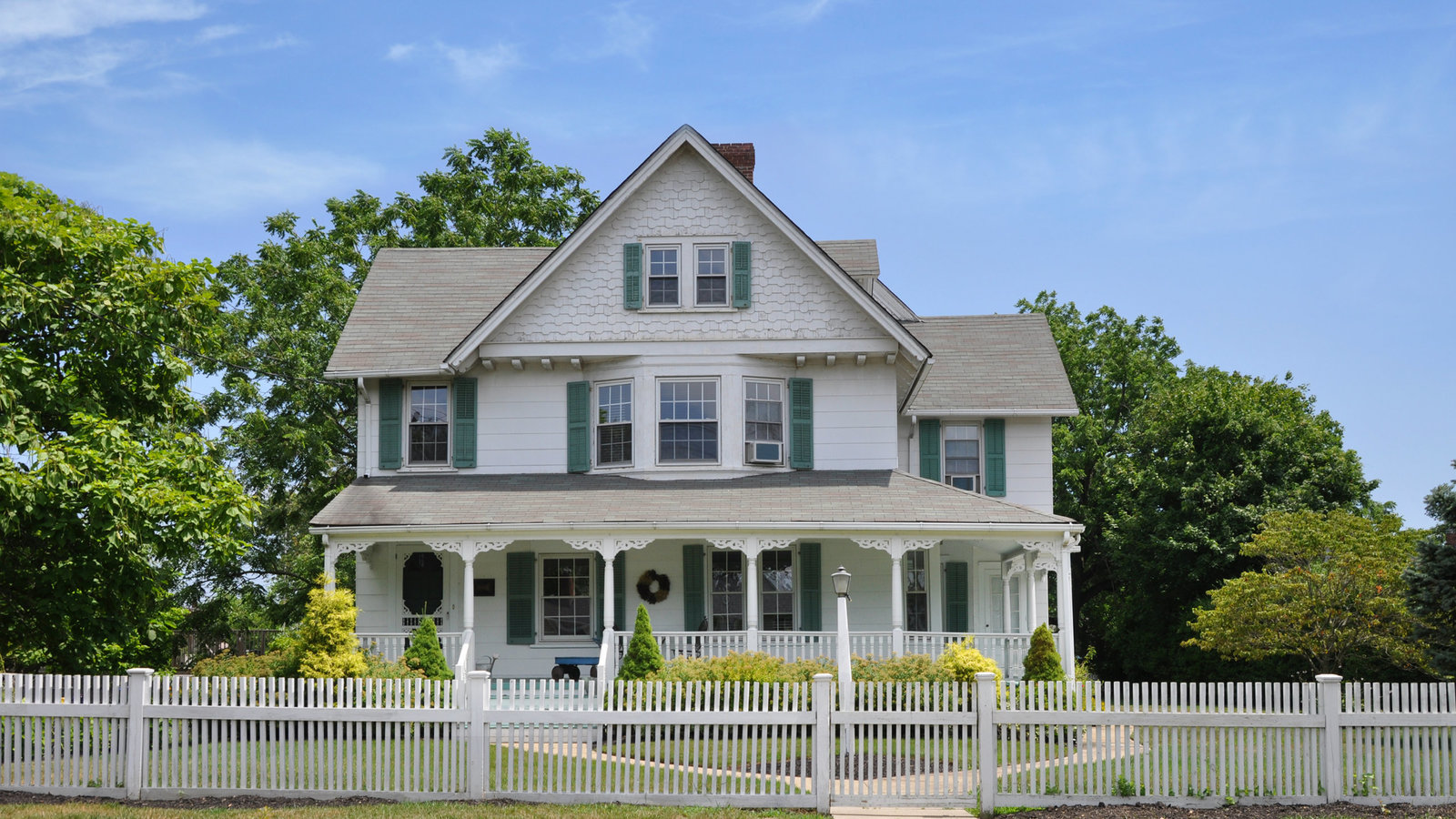 He did more than denounce; he dreamt. He did not merely paint the bleak landscape of racial hostility in the world's leading nation, but dipped his brush in vibrant colors and painted a country as it could be. He imagined a day when blacks and whites were not only equal in the eyes of the law, but joined together around a table in fellowship: "I have a dream that one day on the red hills of Georgia, the sons of former slaves and the sons of former slave owners will be able to sit down together at the table of brotherhood."
On this day when we honor the sacrifice, vision, and work of Dr. Martin Luther King, Jr., we should ask whether his beloved dream has not only made it into our hearts, but also found a seat within our homes, and around our dinner tables.
Who's Been at Your Table?
Dr. King imagined a day when the sons of former slave owners and the sons of former slaves could sit down and break bread together. Are any of us cut by the recent words of Albert Tate:
Look at your social calendar over the past six months. If you are a Republican, how many people have sat around your dinner table that voted for a Democrat in the most recent election, or vice versa? If you are an African American, how many people have you invited to dinner who have to put on a lot more sunscreen than you when they go to the beach? This should be a telling experience, as you examine the reality of your social calendar." (Birmingham, 168)
Our flawed imaginations and deceptive hearts prefer to "round up" when we evaluate ourselves, rather than dealing with specific numbers. Perhaps we should let our calendars speak to us: Do we allow our tables to reflect the love of the entire body of Christ as well as our theological convictions? What specific number of people unlike ourselves have come into our homes, and sat at our dinner tables, since we last celebrated King's influence a year ago?
History of Distrust
We live in a time when one consistently sees more ethnic diversity in shopping malls, McDonalds drive-thrus, and pee-wee football games than in the local church. We live in a time when one wonders whether the demographics of our congregations may reflect the vision of Jim Crow more than the apostle John. We live in a time when we often eat with those who like us, agree with us, and look like us. Our true church fellowship reflects our dining-room fellowship; our communion around our dinner-tables will impact, over time, who's sharing communion at our churches.
Historically, the white church's unbiblical orthopraxy has alienated the black church from its biblical orthodoxy. In other words, a scarred history around the dinner table has caused a breach of trust between white and black Christian communities.
During the era of American slavery (1600–1865), blacks did not break bread with their masters. If they were even in the dining room, it was to serve, not to fellowship as equals. The slave in the room was too often synonymous with the tables they set and the plates they carried — as property, not persons.
In times of segregation and Jim Crow (1865–1949), blacks were allowed to have their own dinner tables. Drinking fountains, movie theatres, restrooms, and (sadly) many conservative, Bible-believing seminaries were marked "white only" and "colored only." "Separate but equal" reigned supreme, as did oppression, racism, inequality, and mutual hostility. Neither the restaurant nor the dinner table displayed God-honoring fellowship.
In the Civil Rights Era (1950–1968), Martin Luther King, Jr. and others protested the continued injustices. Blacks fought for the right to legal equality with regards to voting, racial segregation, and dehumanizing discrimination. But too often they were met with silence, and even hostility, from evangelical, Reformed, and Bible-believing churches and churchmen who "remained silent behind the anesthetizing security of stained-glass windows," as King wrote in "Letter From a Birmingham Jail." Only through tumultuous times of police brutality, riots, hosings, and dog-bitings, was a place at Uncle Sam's table legally granted to African Americans. But even then, segregation still flourished within American homes.
Pass the Potatoes, Bridge the Gap
Our history has shown us segregation in our neighborhoods, segregation in the pews, and segregation around our dinner tables. Today, we still can see segregation in our neighborhoods, segregation in the pews, and segregation around our dinner tables. Dr. King's dream has yet to fully be realized.
Such is the opportunity before us as the church of the risen Christ.
We the blood-bought people of God know that Jesus alone tears down the Great Wall of hostility (Ephesians 2:14). The world has merely humanistic motivates for diversity; we have the word of our Creator and the blood of our Redeemer. Jesus bought a place for that diverse brother in Christ to have a seat at our table. Invite him and his family to sit in it.
God Has a Dream
Revelation 19:6–8 is a banner for Christian dinner fellowship:
"Hallelujah! For the Lord our God the Almighty reigns. Let us rejoice and exult and give him the glory, for the marriage of the Lamb has come, and his Bride has made herself ready; it was granted her to clothe herself with fine linen, bright and pure."