You are currently browsing the tag archive for the 'MLK' tag.
We can easily make our "I hate racism" opinions known, but perhaps we are just looking for moral high ground, or for pats on the back, or to win friends and influence people, or to prove we're not like those people, or maybe we are just saying what we've always heard everyone say.
As Christians we must think and feel deeply not just the what of the Bible but the why. If racism is so bad, why is it so bad?
Here are ten biblical reasons why racism is sin and offensive to God.
1. We are all made in the image of God (Gen. 1:27). Most Christians know this and believe it, but the implications are more staggering than we might realize. The sign pictured above is not just mean, it is dehumanizing. It tried to rob Irish and blacks of their exalted status as divine image bearers. It tried to make them no different from animals. But of course, as a white man I am no more like God in my being, no more capable of worship, no more made with a divine purpose, no more possessing of worth and deserving of dignity than any other human of any other gender, color, or ethnicity. We are more alike than we are different.
2. We are all sinners corrupted by the fall (Rom. 3:10-20; 5:12-21). Everyone made in the image of God has also had that image tainted and marred by original sin. Our anthropology is as identical as our ontology. Same image, same problem. We are more alike than we are different.
3. We are all, if believers in Jesus, one in Christ (Gal. 3:28). We see from the rest of the New Testament that justification by faith does not eradicate our gender, our vocation, or our ethnicity, but it does relativize all these things. Our first and most important identity is not male or female, American or Russian, black or white, Spanish speaker or French speaker, rich or poor, influential or obscure, but Christian. We are more alike than we are different.
4. Separating peoples was a curse from Babel (Gen. 11:7-9); bringing peoples together was a gift from Pentecost (Acts 2:5-11). The reality of Pentecost may not be possible in every community—after all, Jerusalem had all those people there because of the holy day—but if our inclination is to move in the direction of the punishment of Genesis 11 instead of the blessing of Acts 2 something is wrong.
5. Partiality is a sin (James 2:1). When we treat people unfairly, when we assume the worst about persons and peoples, when we favor one group over another, we do not reflect the God of justice, nor do we honor the Christ who came to save all men.
6. Real love loves as we hope to be loved (Matt. 22:39-40). No one can honestly say that racism treats our neighbor as we would like to be treated.
7. Everyone who hates his brother is a murderer (1 John 3:15). Sadly, we can hate without realizing we hate. Hatred does not always manifest itself as implacable rage, and it does not always—or, because of God's restraining mercy, often—translate into physical murder. But hatred is murder of the heart, because hatred looks at someone else or some other group and thinks, I wish you weren't around. You are what's wrong with this world, and the world would be better without people like you. That's hate, which sounds an awful lot like murder.
8. Love rejoices in what is true and looks for what is best (1 Cor. 13:4-7). You can't believe all things and hope all things when you assume the worst about people and live your life fueled by prejudice, misguided convictions, and plain old animosity.
The racial world I grew up in, and the one we live in today, are amazingly different. Racism remains in many forms in America and around the world. In fact, the last two years have brought a disheartening setback, as advocates of white supremacy have been emboldened to be overt.
But in the days of my youth in South Carolina, it was worse. So much worse. The segregation was almost absolute, its manifestations utterly degrading, and the defense of it rang not only from street mobs, but also from the halls of political power — without shame.
In 1954, seventeen states required segregated public schools (America in Black and White, 99);
In 1956, 85% of all white southerners rejected the statement, "White students and Negro students should go to the same schools";
73% said that there should be "separate sections for Negros on streetcars and buses";
62% did not want a Negro "with the same income and education" as them to move into their neighborhood (144);
In 1963, 82% of all white southerners opposed a federal law that would give "all persons, Negros as well as white, the right to be served in public places such as hotels, restaurants, and similar establishments" (139);
And in 1952 (when I was six years old), only 20% of southern blacks of voting age were registered to vote.
The upshot of those statistics was an unjust, unsafe, condescending, unwelcoming, demeaning, and humiliating world for blacks. Have you ever paused to ask yourself what separate water fountains and separate restrooms could possibly mean except, You are unclean — like lepers? It was an appalling world.
Enter MLK
Between that racially appalling world and this racially imperfect one strode Martin Luther King, Jr. We don't know if the world would have changed without him, but we do know he was a rod in the hand of the all-ruling God. Leave aside his theology and his moral flaws. They do not nullify the massive good God wrought through this man. He was used in the mighty hand of Providence to change the world so that the most appalling, blatant, degrading, public (and usually legal) expressions of racism have gone away.
For that alone, the fiftieth anniversary of Martin Luther King's tragic assassination, and loss to the cause of justice, is worthy of heartfelt focus.
Martin Luther King gave his life to change the world. And toward the end, he was increasingly aware that "the Movement" would cost him his life. The night before he was assassinated by James Earl Ray outside room 306 of the Lorraine Motel in Memphis on April 4, 1968, he preached at the Bishop Charles Mason Temple. He had come to Memphis to support the badly underpaid black sanitation workers.
His message came to be called "I've Been to the Mountaintop." He began it by surveying world history in response to a question from God, "When would you have liked to be alive?" King answered, "If you allow me to live just a few years in the second half of the twentieth century, I will be happy." Why? Because "I see God working in this period of the twentieth century in a way that men in some strange way are responding. Something is happening in our world."
What was happening? "We are determined to be men. We are determined to be people." We are standing up. "A man can't ride your back unless it is bent." For a brief window of time — just long enough — MLK was able to use his voice to restrain violence and overcome hate: "We are masters in our nonviolent movement in disarming police forces. They don't know what to do." He kindled a kind of fire that no firehoses could put out, and a kind of courage that no dogs could defeat.
Oh yes, there was violence in the sixties. But three years before his final message, when King was asked whether the riots occurred because the leadership of his people was no longer effective, surely King was right to say, "The riots we have had are minute compared to what would have happened without their effective and restraining leadership."
To the Promised Land
He continued on that last night: We have pursued "a dangerous kind of unselfishness." Like the Good Samaritan. "The Levite asked, 'If I stop to help this man, what will happen to me?' But the Good Samaritan reversed the question: 'If I do not stop to help this man, what will happen to him?' That's the question before you tonight."
A dangerous unselfishness.
Providence Is No Excuse
Exposing a Reformed White Supremacist
It is essential to your own future that you shall learn the history of the past truly. –Robert Lewis Dabney
History teaches us that proper thought does not necessarily lead to proper action — even when those thoughts align with God's. In numerous glaring instances, humans have been subjugated to brutal oppression by those who, by their own teachings and sermons, should have known better. Orthodoxy alone is not enough to ensure that we will live as God requires.
The history of racism in America is a clear example. Within some of our lifetimes, schools were segregated, African Americans denied full citizenship, and and many of those created in the image of God were repeatedly treated as less than human. In the midst of this moral failure, many Bible-believing Christian churches wanted nothing to do with their bleeding black brother lying on the other side of the road. Though we celebrate Dr. King's work now, few orthodox Christian churches did then. In many cases, members of these Bible-believing churches were the first to scold his efforts.
Today we rightfully celebrate the social justice work of Dr. King; but for those of us who are white, Reformed, American Christians, eulogies to King sound hollow while the echoes of white supremacy still haunt our halls. Just because we embrace traditional Reformed orthodoxy does not mean we have not afflicted atrocious injustice on our fellow human beings.
A sobering reminder of this is a champion of Reformed theology who was a white supremacist and vehemently defended the cause of slavery — a man who can teach us that "good theology" and "sinful blind spots" cannot always be so easily disentangled.
Reformed White Supremacist
 In his time, Robert Lewis Dabney (1820–1898) was considered one of the greatest teachers of theology in the United States. Revered theologians such as Hodge, Shedd, Warfield, Bavinck, and Barth viewed him with appreciation and respect. Dabney was a thoroughly Reformed, five-point Calvinist who believed in the supremacy of God in all things. However, his view of God's sovereignty, a true and beautiful doctrine, tragically became interwoven with his racism, as he consistently used the doctrine of "providence" to reinforce his white supremacy.
In his Systematic Theology (1879), Dabney includes the standard Reformed doctrines but also includes a lecture on "The Civil Magistrate" in which he considers in what sense "all men are by nature free and equal" (868). He asks, "Are all men naturally equal in strength, in virtue, in capacity, or in rights? The thought is preposterous." Dabney believed that even "a general equality of nature will by no means produce a literal and universal equality of civil condition" (869). Then, lest he be misunderstood, he applies it specifically:
Thus, if the low grade of intelligence, virtue, and civilization of the African in America, disqualified him for being his own guardian, and if his own true welfare, and that of the community, would be plainly marred by this freedom; then the law decided correctly that the African here has no natural right to his self-control, as to his own labour and locomotion. (869)
Slavery as Providence?
In 1867, Dabney wrote a lengthy defense of slavery entitled A Defense of Virginia and the South. Here he directly applies his doctrine of providence to slavery: "for the African race, such as Providence has made it, and where he has placed it in America, slavery was the righteous, the best, yea, the only tolerable relation" (25).
After the Civil War, in the midst of reconstruction, Dabney fought hard against the changes taking place in his beloved Southern society. Among the things he opposed was universal education in a series of articles called "The State Free School System." For Dabney, "this theory of universal education in letters by the State involves the absurd and impossible idea of the Leveller, as though it were possible for all men to have equal destinies in human society." On the contrary, he insisted,
The system supposes and fosters a universal discontent with the allotments of Providence and the inevitable gradations of rank, possessions and privilege. It is too obvious to need many words, that this temper is anti-Christian; the Bible, in its whole tone inculcates the opposite spirit of modest contentment with our sphere, and directs the honorable aspiration of the good man to the faithful performance of its duties, rather than to the ambitious purpose to get out of it and above it. (247)
For Dabney, to attempt to "level the playing field" and to give everyone an "even start" in the race of life is "wicked, mischievous, and futile" (248). God himself has structured society in this way — "the utopian cannot unmake it" (249). Those who would attempt to teach "the Negro" to read were guilty of resisting God.
By Eric Epstein
Godwin's law, coined in 1990 and named after Mike Godwin, states that lengthy online discussions will ultimately degenerate into Hitler comparisons. Given enough space and time, the probability of  referencing Hitler – no matter the issue -becomes more likely.
Democrats have been comparing  President Donald Trump to Hitler since 2015. After the inauguration, U.S. Rep. Gerald Connolly (D-Virginia) took to twitter and compared Trump's immigration polices to Adolf Hitler's.
Three days later, former Democratic presidential candidate, Martin O'Malley tweeted, "Now is not the time for reconciliation. Dietrich Bonhoeffer didn't reconcile with the Nazis. MLK didn't reconcile with the KKK. Now we fight."
Prior to his inauguration, Donald Trump compared leaks on Russian interference in the U.S. presidential election to be like living in "Nazi Germany."
Now comes state Sen. Scott Wagner's stereotyping of George Soros, as a "Hungarian Jew" who hates America.
Soros survived the Holocaust in Hungary, a nation where 435,000 Jews were murdered with meticulous precision from March 1944 until August, 1944 in Auschwitz.
Soros also survived fascism and the siege of Budapest
Countless Pennsylvanians were tuned in to Wagner's most recent rant. How many nodded in approval or absorbed the verbal abuse without deploying a distortion filter?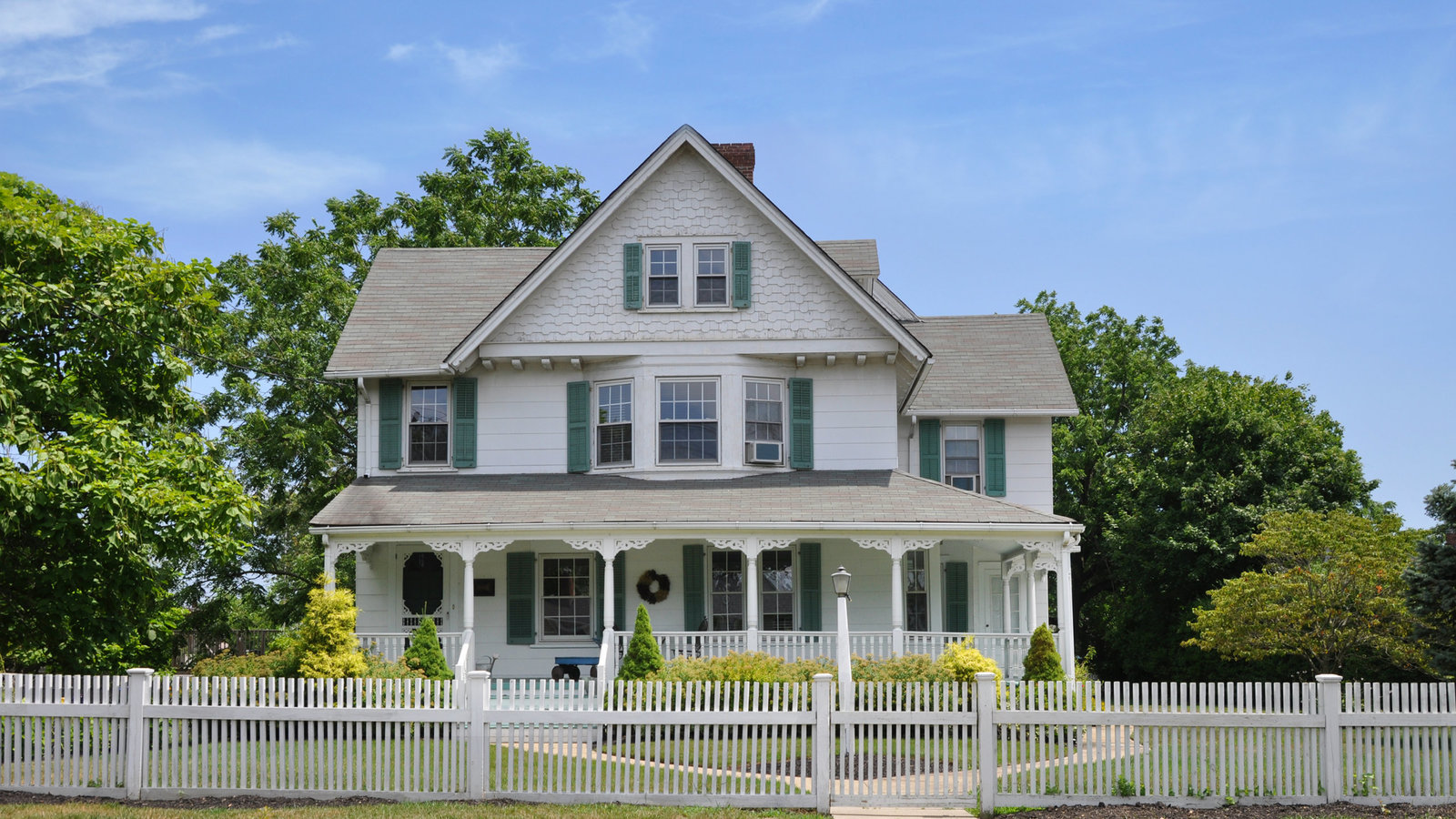 He did more than denounce; he dreamt. He did not merely paint the bleak landscape of racial hostility in the world's leading nation, but dipped his brush in vibrant colors and painted a country as it could be. He imagined a day when blacks and whites were not only equal in the eyes of the law, but joined together around a table in fellowship: "I have a dream that one day on the red hills of Georgia, the sons of former slaves and the sons of former slave owners will be able to sit down together at the table of brotherhood."
On this day when we honor the sacrifice, vision, and work of Dr. Martin Luther King, Jr., we should ask whether his beloved dream has not only made it into our hearts, but also found a seat within our homes, and around our dinner tables.
Who's Been at Your Table?
Dr. King imagined a day when the sons of former slave owners and the sons of former slaves could sit down and break bread together. Are any of us cut by the recent words of Albert Tate:
Look at your social calendar over the past six months. If you are a Republican, how many people have sat around your dinner table that voted for a Democrat in the most recent election, or vice versa? If you are an African American, how many people have you invited to dinner who have to put on a lot more sunscreen than you when they go to the beach? This should be a telling experience, as you examine the reality of your social calendar." (Birmingham, 168)
Our flawed imaginations and deceptive hearts prefer to "round up" when we evaluate ourselves, rather than dealing with specific numbers. Perhaps we should let our calendars speak to us: Do we allow our tables to reflect the love of the entire body of Christ as well as our theological convictions? What specific number of people unlike ourselves have come into our homes, and sat at our dinner tables, since we last celebrated King's influence a year ago?
History of Distrust
We live in a time when one consistently sees more ethnic diversity in shopping malls, McDonalds drive-thrus, and pee-wee football games than in the local church. We live in a time when one wonders whether the demographics of our congregations may reflect the vision of Jim Crow more than the apostle John. We live in a time when we often eat with those who like us, agree with us, and look like us. Our true church fellowship reflects our dining-room fellowship; our communion around our dinner-tables will impact, over time, who's sharing communion at our churches.
Historically, the white church's unbiblical orthopraxy has alienated the black church from its biblical orthodoxy. In other words, a scarred history around the dinner table has caused a breach of trust between white and black Christian communities.
During the era of American slavery (1600–1865), blacks did not break bread with their masters. If they were even in the dining room, it was to serve, not to fellowship as equals. The slave in the room was too often synonymous with the tables they set and the plates they carried — as property, not persons.
In times of segregation and Jim Crow (1865–1949), blacks were allowed to have their own dinner tables. Drinking fountains, movie theatres, restrooms, and (sadly) many conservative, Bible-believing seminaries were marked "white only" and "colored only." "Separate but equal" reigned supreme, as did oppression, racism, inequality, and mutual hostility. Neither the restaurant nor the dinner table displayed God-honoring fellowship.
In the Civil Rights Era (1950–1968), Martin Luther King, Jr. and others protested the continued injustices. Blacks fought for the right to legal equality with regards to voting, racial segregation, and dehumanizing discrimination. But too often they were met with silence, and even hostility, from evangelical, Reformed, and Bible-believing churches and churchmen who "remained silent behind the anesthetizing security of stained-glass windows," as King wrote in "Letter From a Birmingham Jail." Only through tumultuous times of police brutality, riots, hosings, and dog-bitings, was a place at Uncle Sam's table legally granted to African Americans. But even then, segregation still flourished within American homes.
Pass the Potatoes, Bridge the Gap
Our history has shown us segregation in our neighborhoods, segregation in the pews, and segregation around our dinner tables. Today, we still can see segregation in our neighborhoods, segregation in the pews, and segregation around our dinner tables. Dr. King's dream has yet to fully be realized.
Such is the opportunity before us as the church of the risen Christ.
We the blood-bought people of God know that Jesus alone tears down the Great Wall of hostility (Ephesians 2:14). The world has merely humanistic motivates for diversity; we have the word of our Creator and the blood of our Redeemer. Jesus bought a place for that diverse brother in Christ to have a seat at our table. Invite him and his family to sit in it.
God Has a Dream
Revelation 19:6–8 is a banner for Christian dinner fellowship:
"Hallelujah! For the Lord our God the Almighty reigns. Let us rejoice and exult and give him the glory, for the marriage of the Lamb has come, and his Bride has made herself ready; it was granted her to clothe herself with fine linen, bright and pure."