You are currently browsing the tag archive for the 'sin' tag.
"May we be enabled to say 'No' to sin and 'Yes' to the sinner." 
What she said directly to the man—who gratified himself off of her innocence and abused countless other girls in a malicious and manipulative way—is an incredible testimony to the grace and justice of Jesus Christ.
(At the 25:40, she addressed Nassar directly and powerfully spoke the gospel into his life. But the previous 25 minutes are essential background for her conclusion, and they contains lessons for all of us, inside and outside the church, to prevent and report sexual abuse.)
You can read the entire transcript at CNN. Here is an excerpt:
You have become a man ruled by selfish and perverted desires, a man defined by his daily choices repeatedly to feed that selfishness and perversion. You chose to pursue your wickedness no matter what it cost others and the opposite of what you have done is for me to choose to love sacrificially, no matter what it costs me.
In our early hearings. you brought your Bible into the courtroom and you have spoken of praying for forgiveness. And so it is on that basis that I appeal to you. If you have read the Bible you carry, you know the definition of sacrificial love portrayed is of God himself loving so sacrificially that he gave up everything to pay a penalty for the sin he did not commit. By his grace, I, too, choose to love this way.
You spoke of praying for forgiveness. But Larry, if you have read the Bible you carry, you know forgiveness does not come from doing good things, as if good deeds can erase what you have done. It comes from repentance which requires facing and acknowledging the truth about what you have done in all of its utter depravity and horror without mitigation, without excuse, without acting as if good deeds can erase what you have seen this courtroom today.
If the Bible you carry says it is better for a stone to be thrown around your neck and you throw into a lake than for you to make even one child stumble. And you have damaged hundreds.
The Bible you speak carries a final judgment where all of God's wrath and eternal terror is poured out on men like you. Should you ever reach the point of truly facing what you have done, the guilt will be crushing. And that is what makes the gospel of Christ so sweet. Because it extends grace and hope and mercy where none should be found. And it will be there for you.
I pray you experience the soul crushing weight of guilt so you may someday experience true repentance and true forgiveness from God, which you need far more than forgiveness from me—though I extend that to you as well.
Throughout this process, I have clung to a quote by C.S. Lewis, where he says:
My argument against God was that the universe seems so cruel and unjust. But how did I get this idea of just, unjust? A man does not call a line crooked unless he first has some idea of straight. What was I comparing the universe to when I called it unjust?
Larry, I can call what you did evil and wicked because it was. And I know it was evil and wicked because the straight line exists. The straight line is not measured based on your perception or anyone else's perception, and this means I can speak the truth about my abuse without minimization or mitigation. And I can call it evil because I know what goodness is. And this is why I pity you. Because when a person loses the ability to define good and evil, when they cannot define evil, they can no longer define and enjoy what is truly good.
When a person can harm another human being, especially a child, without true guilt, they have lost the ability to truly love. Larry, you have shut yourself off from every truly beautiful and good thing in this world that could have and should have brought you joy and fulfillment, and I pity you for it. You could have had everything you pretended to be. Every woman who stood up here truly loved you as an innocent child, real genuine love for you, and it did not satisfy.
I have experienced the soul satisfying joy of a marriage built on sacrificial love and safety and tenderness and care. I have experienced true intimacy in its deepest joys, and it is beautiful and sacred and glorious. And that is a joy you have cut yourself off from ever experiencing, and I pity you for it.
If you've heard much about the 500th anniversary of the Protestant Reformation, you've probably heard the word hero.
Martin Luther, the hero of Wittenberg, who took his stand against corrupt priests, cardinals, and the pope himself. John Calvin, the hero of Geneva, who wrote the Institutes of the Christian Religion. Ulrich Zwingli, the hero of Zurich, who outdebated the city's Catholic leaders and persuaded the people to join the Reformation.
But anyone who knows the history well enough may balk at that word hero. The Reformers were not only courageous men and women who recovered the gospel, but also inconsistent men and women whose lives often betrayed the gospel. Consider some well-known examples from Luther, Calvin, and Zwingli, the Reformation's three brightest lights.
Luther repeatedly leveled vicious insults at his opponents, including Catholics, Jews, Anabaptists, and others. Although Luther attacked Jews primarily for theological rather than ethnic reasons, many have understandably accused him of anti-Semitism.
Calvin allowed Geneva's city council to execute Michael Servetus, a heretic on the run from Roman Catholic authorities.
Zwingli, in similar fashion to Calvin, approved of the drowning of Felix Manz, one of his former students and a leader in the budding Anabaptist movement.
If you read biographies of the Reformation's other leaders, you'll find that many harbored character flaws as devastating as Luther's, Calvin's, and Zwingli's. Each goes down in history with their own glaring asterisk. One might begin to wonder if we should celebrate these men and women at all.
The Right Kind of Celebration
But the difficulty is at least as old as the book of Hebrews. In Hebrews 11, the author celebrates a band of believers just as flawed as our Reformers. Consider Noah, who got drunk off his own vineyard and lay naked in his tent (Genesis 9:20–21). Or Moses, whose disobedience left him dead outside the promised land (Deuteronomy 34:4–5). Or David, who wielded his royal authority to commit adultery and murder (2 Samuel 11:1–27).
Somehow, the author of Hebrews gazed out across these walking contradictions and saw a group of heroes. I believe we can see the same in Luther, Calvin, Zwingli, and the rest of our Reformers. But in order to process their failures and praise their victories as we ought, we would do well to follow a three-step process: understand their context, name their sin, and celebrate their faith.
1. Understand Their Context
First, we should try to learn what we can about the figure's historical context and the particular situations that provoked their sinful responses. As we do so, we are not looking to minimize, excuse, or explain away their sin; instead, we're placing ourselves alongside them as fellow sinners and seeking to grasp why it happened. It's remarkably easy to cast stones across the centuries before we've tried to travel there ourselves.
For example, let's attempt to inhabit Geneva in 1553, the year Calvin approved of Servetus's execution. For the last twelve centuries, the Church has locked hands with the state, a marriage that has made unorthodox beliefs a threat to both parties. Under this arrangement, Church and state authorities often did not merely excommunicate heretics; they executed them. Calvin breathed this political and ecclesial air his whole life.
Calvin, who knew Servetus and had labored to persuade him of orthodox theology, warned Servetus not to come to Geneva. When he came anyway, Catholic authorities had already condemned the man to be burned at the stake for heresy, a decision that placed Geneva in a corner. Historian Mark Talbot writes, "Not to execute Servetus, if he did not repent and retract his views, would make the Protestant territories seem dangerously soft both religiously and politically" (With Calvin in the Theater of God, 151).
We could say more, but from these facts alone, we should admit that the Servetus affair would look a little different to a sixteenth-century Genevan than it does to a twenty-first century American. If we faithfully uncover the historical context of our leaders' sins, we will often be left saying, "That could have been me. I could have done that."
2. Name Their Sin
None of this circumstantial information, however, removes the Reformers' responsibility. And we don't do anyone a favor by pretending that it does.
If we try to whitewash Luther, Calvin, Zwingli, and others, we hide a lesson all of us need to hear — namely, that Satan and our own hearts can deceive us so thoroughly that we cannot even see the ways our lives contradict our message. As John Piper writes in his short biography of Luther, "the devil is real and can trip a great man into graceless behavior, even as he recovers grace from centuries of obscurity" (Legacy of Sovereign Joy, 32). Studying the Reformers should humble us and send us searching for our own flaws that we fail to see — the sins that may scar history books written five centuries from now.
Even more importantly, when we downplay the Reformers' flaws, we obscure the heart and soul of the Reformation itself. Even at their best, the Reformers were object lessons for the gospel they preached: Jesus came for failing, broken people. God does not search for beautiful people to save; instead, he searches for broken people to make beautiful through his Son, Jesus Christ (Matthew 9:13; Luke 19:10).
If the gospel is only for the beautiful, or only for saints who leap from peak to peak on their way to glory, then the gospel isn't for you and me. A gospel that promises instant and total transformation is a sentimental lie, a rose hiding its thorn, a vain attempt to varnish the canvas of history and human hearts so we don't look so desperately wicked. In other words, it's no gospel at all.
To be sure, people who make a practice of sinning will not enter God's kingdom (1 Corinthians 6:9–10; 1 John 3:8). But if we dig deeply enough into these Reformers' historical context and personal lives, we will find (in most if not all cases) that they did not make a practice of high-handed sin. Their culture and times may have blinded them to their particular evils; rarely (if ever) did they walk in conscious, unrepentant rebellion.
The Reformation was never about a cast of holy characters, but instead about one holy Christ, the Son of God, whose suffering and resurrection fully cover his people's sins — including the sins they commit when they should certainly know better. Jesus has washed our Reformers white with his own precious blood. You and I don't have to.
3. Celebrate Their Faith
Now we're in a position to celebrate these Reformers with our eyes wide open. We may have to denounce Luther's runaway tongue. We may have to lament Calvin's and Zwingli's complicity with the state. But once we've done so, we can step back and recognize that these tangled men also modeled lives of spectacular faithfulness. And along with the author of Hebrews, we can celebrate the faith of God's flawed heroes.
We can celebrate Luther's faith in God's word as he stood before the imperial assembly of the Holy Roman Empire and said, "My conscience is captive to the word of God. Thus I cannot and will not recant, because acting against one's conscience is neither safe nor sound. God help me. Amen."
(featured image by Mark Ralston, Getty Images)
The Las Vegas mass murders leave us reeling; struggling to make sense of such tragedy. Where the Bible may not tell us the why of the tragedies, it is quick to tell us who.
Our fight is not against people on earth but against the rulers and authorities and the powers of this world's darkness, against the spiritual powers of evil in the heavenly world (Ephesians 6:12 NCV).
The Bible names a real and present foe of our faith: the devil. He is not just a symbol for evil, he is the source of evil. He doesn't live in myths and fables, he is an actual being who stalks our planet. He knows his time is short so he seeks to wreak havoc on every occasion.
"Be alert and of sober mind. Your enemy the devil prowls around like a roaring lion looking for someone to devour" (1 Peter 5:8). He comes "only to steal and kill and destroy" (John. 10:10). You're enjoying happiness? Satan wants to steal it. You've discovered joy? He'll try to kill it. Love your spouse? Satan would love to destroy your marriage. He is the enemy of your God-given destiny and longs to be the destroyer of your soul.
Don't dismiss him.
Agree with the witness of Scripture. From the Bible's earliest to final pages, we are confronted with an arrogant anti-God force of great cunning and power. He is the devil, the serpent, the strong one, the lion, the wicked one, the accuser, the god of this age, the murderer, the prince of this world, the prince of the power of the air, Beelzebub, and Belial. He oversees a conglomeration of spiritual forces: principalities, powers, dominions, thrones, princes, lords, gods, angels, unclean spirits, and wicked spirits.
Satan appears in the Garden at the beginning. He is cast into the fire in the end. He tempted David, bewildered Saul, and waged an attack on Job. He is in the Gospels, the book of Acts, the writings of Paul, Peter, John, James, and Jude. Serious students of Scripture must be serious about Satan.
Jesus was. He squared off against Satan in the wilderness (Matthew 4:1-11). He pegged him as the one who snatches the good news from the hearts of the hearers (Matthew 4:15; 13:39). Prior to the crucifixion, Jesus proclaimed: "Now shall the ruler of this world be cast out" (John 12:31). Jesus saw Satan not as a mythological image, not an invention of allegory. He saw the devil as a superhuman narcissist. When he taught us to pray, Jesus did not say, "Deliver us from nebulous negative emotions." He said, "Deliver us from the evil one" (Matthew 6:13).
We play into the devil's hand when we pretend he does not exist. The devil is a real devil.
But, and this is huge, the devil is a defeated devil. Were Satan to read the Bible (something he is wont to do), he would be utterly discouraged. Reference after reference makes it clear: the devil's days are numbered.
"Having disarmed the powers and authorities, [Jesus] made a public spectacle of [the forces of evil], triumphing over them by the cross" (Colossians 2:13-15). Jesus stripped Satan of certain victory. He and his minions are being held on a short leash until the final judgment. On that day, the Great Day, Jesus will cast Satan into a lake of fire from which the devil will never return (see 2 Peter 1:4; Jude 1:6). Evil will have its day and appear to have the sway, but God will have his say and ultimately win the day.
Be alert to the devil, but don't be intimidated by him.
Dear friend,
Sex is like fire. When it blazes in the fireplace, a good fire warms and brightens the room, enhancing joy and companionship. But when fires ignite in the wrong places, the house burns down. Is your sexuality igniting in the wrong places? Are you treating sexual sin casually? How do you know when this has happened? Let me offer a few tests that can rouse your conscience.
Is what you are doing simply wrong? The outright evils of sexual immorality are not hard to identify. Our culture makes the water very muddy, and preaches the doctrine that dirty water is good to drink. But the line between love and lust is clear. We are to treat other human beings in a familial way. You don't ever sexualize a person whom you are called to treat as your brother or sister, your mother or father, your son or daughter. Sexuality is reserved for marriage. You are to protect other people, not lust after them. Consensual immorality is still immorality.
Are you captivated by sex? One sure tip-off is that you are preoccupied. When something takes up too much airtime in your mind, when you're driven, when you must do it, you just do it, you can't help doing it, you can't not do it, you've got a problem. Whenever sex becomes obsessive, impulsive, or compulsive, it's going astray.
Do you hide what you are doing? Hiding what you are doing and the time you spend doing it is another clear tip-off. Wrong doesn't love the light (unless it's become shameless and brazen). We hide when we know something is wrong. When you create a secret garden of any sort in your life, mutant things inevitably grow. So we hide from the eyes of others, from the eyes of our own conscience, from God's eyes.
Do you use sex as a refuge? Boredom, stress, loneliness, and pain tempt us to look for an escape. Do you try to flee discomfort or mask pain? We are meant to look pain in the eye, to grasp the experience, to bring it in hand to our God, to cry out for help, to find refuge, and then to do what can be done constructively, however seemingly small our powers.
If you are being nonchalant about your sexual sin, I hope that my list arouses a proper sense of unease. Fires are burning outside the fireplace. Is something not right with your sexual behavior? You are a child of light—don't walk in darkness! God's point of view is good, right, and true. He beckons you. Walk as a child of light—for the fruit of light is found in all that is good, right, and true. The God who invites us into what is good also warns us off what is bad. You may be sure of this: everyone who is sexually immoral has no inheritance in the kingdom of Christ and God. Don't let anyone deceive you with empty words. Because of these things, the wrath of God comes on the disobedient. That's the gist of Ephesians 5:5–9:
For you may be sure of this, that everyone who is sexually immoral or impure, or who is covetous (that is, an idolater), has no inheritance in the kingdom of Christ and God. Let no one deceive you with empty words, for because of these things the wrath of God comes upon the sons of disobedience. Therefore do not become partners with them; for at one time you were darkness, but now you are light in the Lord. Walk as children of light (for the fruit of light is found in all that is good and right and true).
Take it to heart. Don't let peer pressure or the culture deceive you. By the mercy of Christ, you will live a brighter, more loving, and more fruitful life.
How do you change? There are many facets of that big question, but I will point to four. First, the starting point for change is to say, "What I am doing is wrong." That acknowledgement gets you pointed in the right direction.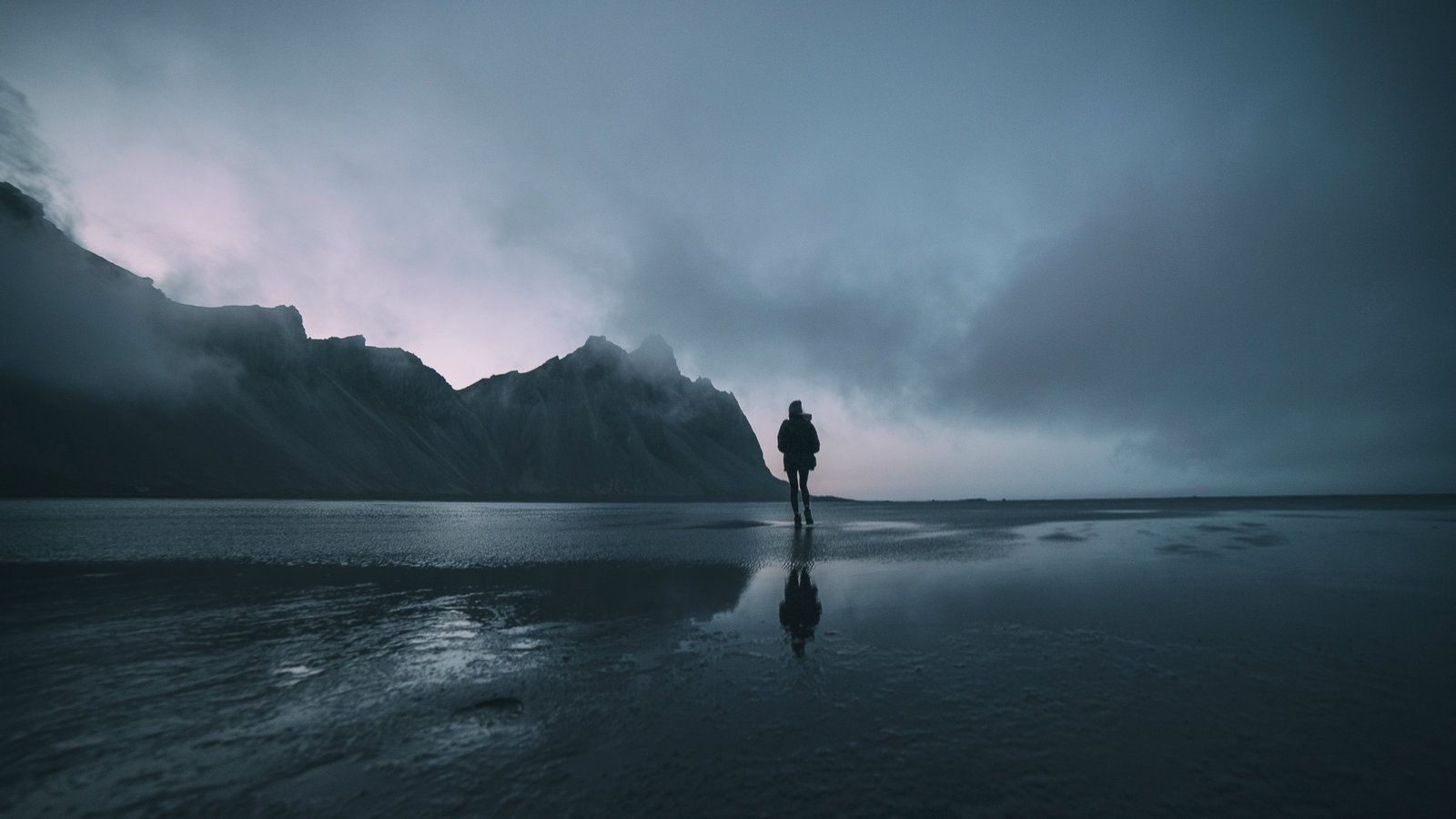 Do you regret your dating history? 62% of Christians say yes.
Crossway recently surveyed seven thousand readers about singleness and dating. The data looks at our desires to be married, our levels of satisfaction in relationships, and the spiritual consequences of trends in our dating. The number that leapt off the page for me was 62.
Nearly two thirds of not-yet-married Christians express regret over previous relationships. That means the critical questions in dating are not just whom to date, how to date, and when to wed, but what to do when we get it wrong. And the reality is most of us get it wrong at some point along the way.
I started dating too young (11 years old). I dated too much (six serious relationships before I graduated from high school). I made too many promises and crossed too many boundaries. If I could take anything back or do anything over in my life, it would be in my dating history.
The regret we carry often feels like it weighs more than we do, but that's because we're not meant to carry it around with us, and certainly not our own. As I have wrestled with my own regret, two verses in particular have renewed and revolutionized how I process my failures and mistakes in the past.
When I Fall
I can remember exactly where I was sitting in August of 2008, wrestling with guilt and shame and regret over failed relationships and sexual sin, wondering if I would ever overcome my broken history, when a friend recited Micah 7:8–9 from memory:
Rejoice not over me, O my enemy;
when I fall, I shall rise;
when I sit in darkness,
the Lord will be a light to me.
I will bear the indignation of the Lord
because I have sinned against him,
until he pleads my cause
and executes judgment for me.
He will bring me out to the light;
I shall look upon his vindication.
I had read the words before, but I had never really read them. It felt like I was hearing the gospel for the first time all over again. The prophet feels the weight of his sin: "I will bear the indignation of the Lord because I have sinned against him" — real regret, real guilt, real shame. The next words are some of the most stunning in all the Bible: " . . . until he pleads my cause and executes judgment for me."
We sin against him; he pleads for us. He is the prosecuting attorney and our defense. And he's never lost a case. If you are tempted to let regret eat away your hope, you have lost sight of who your God is. Micah writes a few verses later,
Who is a God like you, pardoning iniquity
and passing over transgression
for the remnant of his inheritance?
He does not retain his anger forever,
because he delights in steadfast love.
He will again have compassion on us;
he will tread our iniquities underfoot.
You will cast all our sins
into the depths of the sea. (Micah 7:18–19)
He does not linger over your past; he passes over your iniquities. He does not resent pardoning your sin. If you are his, he delights to have compassion on you. He does not keep a quiet log of your transgressions to hurl against you in court. No, he buries every forgiven sin, paid for in full with the blood of his Son, at the very bottom of the deepest sea. Never to be dug up by anyone ever again.
Two Kinds of Regret
Now, some regret belongs at the bottom of the ocean. Other regret needs to be nailed to the cross first. The apostle Paul, for instance, writes,
I rejoice, not because you were grieved, but because you were grieved into repenting. For you felt a godly grief, so that you suffered no loss through us. For godly grief produces a repentance that leads to salvation without regret, whereas worldly grief produces death. (2 Corinthians 7:9–10)
Worldly regret — grief over the consequences of sin that does not grieve the sin itself — ebbs and flows with what our sin costs us in this life, rising higher on the shore of our minds some days and less on others. Eventually it will fall like a tidal wave when death brings us to God. But godly regret — grief over the way we have ignored, rejected, and offended God — produces a repentance that defeats death and enjoys eternity. Godly regret longs for God to look great — first in forgiveness, and then in grace-filled righteousness (Psalms 25:11).
Does your regret about your dating history lead you to God and away from sin? We will never attain perfection in this life, but forgiven children of God are men and women who increasingly hate their sin and prefer righteousness. Are you grieved by your past mainly because of what your sin cost you, or because of what it cost Christ?
What's Next?
The Bible does not tiptoe around guilt and regret. Isaiah saw a vision of God that revealed the wickedness of the prophet's own heart. He cries out, "Woe is me! For I am lost; for I am a man of unclean lips, and I dwell in the midst of a people of unclean lips; for my eyes have seen the King, the Lord of hosts!" (Isaiah 6:5). Confronted with infinite perfection and power and justice, Isaiah is undone. Regret leaves him in a puddle on the ground.
But the God who calms the waves also raises puddles:
Then one of the seraphim flew to me, having in his hand a burning coal that he had taken with tongs from the altar. And he touched my mouth and said: "Behold, this has touched your lips; your guilt is taken away, and your sin atoned for." (Isaiah 6:6–7)
Your guilt is taken away. Your sin is atoned for. If God himself has paid for our sins, and declared us guilt-free, we have no right to wallow in shame anymore. We waste so much time wishing we would have done it all differently — chosen differently, said differently, touched differently. God does not call us to redo yesterday, but to do something new today — because of his mercy, in his strength, and for his fame.
So what should you do? Isaiah "heard the voice of the Lord saying, 'Whom shall I send, and who will go for us?'" (Isaiah 6:8). Is the prophet too ashamed of his sin to step forward? No. "Here I am! Send me" (Isaiah 6:8). Once filled with regret, now filled with godly ambition. Not wallowing, but witnessing.
Isaiah's life has been given new purpose, direction, and hope. His past is about God. His relationships are about God. His broken, sinful, regrettable history has become a canvas on which God himself has painted unique, undeniable, incomparable beauty. Instead of throwing it away in guilt and shame, Isaiah frames and displays his canvas for as many eyes and hearts as possible.
Let your regret become another reason to tell someone about what God has done for you. Walk others on the path out of devastating worldly regret into the healing power of godly regret.
Dating with a History
If the holy, sovereign God can love you and use you despite your dating history, then you can learn to love again. When he leads you into another relationship, you don't have to pretend like your previous relationships never happened. In fact, to cover your past is to hide the grace and mercy God has shown you — to minimize what he has done in your life — and to risk falling into the same sin.
If you will ever be truly happy in marriage, you (and your spouse) will need to resonate deeply and joyfully with this confession:
Christ Jesus came into the world to save sinners, of whom I am the foremost. But I received mercy for this reason, that in me, as the foremost, Jesus Christ might display his perfect patience as an example to those who were to believe in him for eternal life. (1 Timothy 1:15–16)
"Sin demands to have a man by himself. The more isolated a person is, the more destructive will be the power of sin over him."
Today, I attended a "Iron Sharpens Iron" men's conference in Bellevue, Nebraska. It was a great day! And one of the speakers quoted Dietrich Bonhoeffer:
"Sin demands to have a man by himself. …The more isolated a person is, the more destructive…the power of sin [is] over him…"