You are currently browsing the tag archive for the 'Life Together' tag.
"Consecutive reading of Biblical books forces everyone who wants to hear to put himself, or to allow himself to be found, where God has acted once and for the salvation of men. We become a part of what once took place for our salvation."
~ Dietrich Bonhoeffer, Life Together, 53.
"The more deeply we grow into the psalms and the more often we pray them as our own, the more simple and rich will our prayer become."  
~ Dietrich Bonhoeffer, Life Together, 50.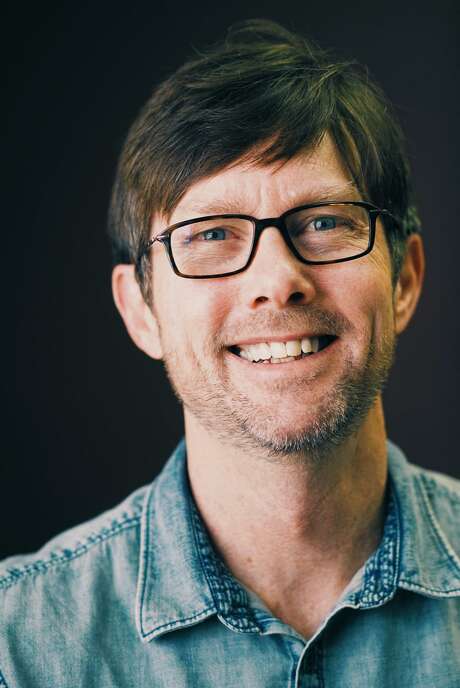 Dietrich Bonhoeffer understood biblical fellowship. Bonhoeffer was a German theologian who lived from 1906-1945. When Hitler rose to power he could see no German-Christian compromise with him. His resistance and his part in a failed assassination attempt on Hitler landed him in prison. He was executed by hanging on April 9, 1945, just weeks before the end of World War II. While in prison he wrote two classics: The Cost of Discipleship and Life Together. Listen to what he has to say about koinonia in his book Life Together:
"Christian community is like the Christian's sanctification. It is a gift of God which we cannot claim. Only God knows the real state of our fellowship, of our sanctification. What may appear weak and trifling to us may be great and glorious to God. Just as the Christian should not be constantly feeling his spiritual pulse, so, too, the Christian community has not been given to us by God for us to be constantly taking its temperature. The more thankfully we daily receive what is given to us, the more surely and steadily will fellowship increase and grow from day to day as God pleases."
Bonhoeffer reminds us that fellowship is a gift. We need to receive it thankfully. Often we don't. We worry about whether we studied enough. We worry about whether we talked enough. We worry about whether we prayed enough.
But God does not. When we gather together in the fellowship of the breaking of bread, God smiles. He smiles when we are devoted to each other. Faithfulness is our part. Fruit is God's. We don't have to be taking its temperature constantly.
Then Bonhoeffer writes: "He who loves his dream of a community more than the Christian community itself becomes a destroyer of the latter, even though his personal intentions may be ever so honest and earnest and sacrificial." No community is going to live up to your dream of it. And whether you or I realize it, we ourselves will ruin that dream.
Here's one final quote from Life Together: "Our community with one another consists solely in what Christ has done to both of us. This is true not merely at the beginning, as though in the course of time something else were to be added to our community; it remains so for all the future and to all eternity. I have community with others and I shall continue to have it only through Jesus Christ. The more genuine and the deeper our community becomes, the more will everything else between us recede, the more clearly and purely will Jesus Christ and his work become the one and only thing that is vital between us. We have one another only through Christ, but through Christ we do have one another, wholly, for eternity."
Bonhoeffer reminds us that in Christian community Christ is the center.
"The Psalter is the great school of prayer…It means praying according to the Word of God, on the basis of promise. Christian prayer takes its stand on the solid ground of promises of the revealed Word and has nothing to do with vague, self-seeking vagaries."  
~ Dietrich Bonhoeffer, Life Together, 47.
"From ancient times in the Church a special significance has been attached to the common use of psalms. In many churches to this day the Psalter constitutes the beginning of every service of common worship. The custom has been largely lost and we must find our way back to its prayers. The Psalter occupies a unique place in the Holy Scriptures. It is God's Word and, with a few exceptions, the prayer of men as well."  
~ Dietrich Bonhoeffer, Life Together, 44.
With remarkable frequency the Scriptures remind us that the men of God rose early to seek God and carry out His commands, as did Abraham, Jacob, Moses, and Joshua (cf. Gen.19.27, 22.3; Ex.9.13, 24.4; Josh.3.1, 6.12, etc.). The Gospel, which never speaks a superfluous word, says of Jesus himself: "And in the morning, rising up a great while before day, he went out, and departed into a solitary place, and there prayed" (Mark 1.35). Some rise early because of restlessness and worry; the Scriptures call this unprofitable: "It is vain for you to rise early… to eat the bread of sorrows" (Ps. 127.2). But there is such a thing as rising early for the love of God. This was the practice of the men of the Bible. 
~ Dietrich Bonhoeffer, Life Together, 43-44.
April 9th marks 73 years since Dietrich Bonhoeffer was killed in a Nazi concentration camp. However, through various biographies and writings, his legacy has lived on in church history. Prolific on many subjects relating to Jesus and the church, Bonhoeffer not only wrote about total submission to the will of God, he lived it.
As the church continues to reap from the bounty of his writings, like The Cost of Discipleship and Ethics, there is one particular book that gets lesser attention but is equally important to the church and church leaders.
Life – Together – Volume – Length – Truth
Life Together is a slim volume, unimpressive in its length, yet deceptively packed full of truth about communal living in the church. In this book. Bonhoeffer not only explores what life together in the body looks like Scripturally, but practically. He shares how Christians can and should interact, the dangers of too much community and being too solitary. His writing on the subject is a must read for any Christian wanting to understand the beautiful tapestry God weaves together through His children, and how one matures in that community.
As we remember the life of Detrich Bonhoeffer and his contribution to the church, here are 10 things he taught us about community in Life Together.
Accountability – Necessity – Brothers – Sisters – Body
1. Accountability is an absolute necessity among brothers and sisters in the body.
"Nothing can be more cruel than the leniency which abandons others to their sin. Nothing can be more compassionate than the severe reprimand which calls another Christian in one's community back from the path of sin.
Kingdom – God – Midst – Enemies – Children
2. The kingdom of God is to live in the midst of its enemies and His children must be ready for what that means for their lives.
"Jesus Christ lived in the midst of his enemies. At the end all his disciples deserted him. On the Cross he was utterly alone,…
"'Behold, how good and pleasant it is for brethren to dwell together in unity'–this is the Scripture's praise of life together under the Word. But now we can rightly interpret the words 'in unity' and say, 'for brethren together through Christ.' For Jesus Christ alone is our unity. 'He is our peace.' Through him alone do we have access to one another, joy in one another, and fellowship with one another."
~ Dietrich Bonhoeffer, Life Together, 39.