You are currently browsing the category archive for the 'Culture' category.
It's November 1938, and the Nazis have confiscated a silk factory owned by the same Jewish family for over a decade, arresting the owner.
Fast forward to 2014, and a state official has compared a Colorado Christian baker to the same group that took away what belonged to the Jewish silk factory owner—the father of my grandmother's cousin, Godofredo.
This in a country founded by people who fled religious persecution.
While America, the country that mostly turned away Jews fleeing Adolf Hitler, is thankfully not on a course to repeat the Holocaust's atrocities, some of its citizens have taken to comparing matters of individual freedom—such as a baker refusing to make a same-sex wedding cake—to the actions that led to the deaths of 11 million people, including 6 million Jews and 1.5 million children.
Colorado Civil Rights Commissioner Diann Rice said, "Freedom of religion and religion has been used to justify all kinds of discrimination throughout history, whether it be slavery, whether it be the Holocaust."
Especially as the grandson of Holocaust survivors, my message for Rice and for those who make religious liberty comparisons to the Shoah is simple: Stop it.
The late Nobel laureate Elie Wiesel, who survived the Holocaust, warned against comparisons like this. He said:
Only Auschwitz was Auschwitz. I went to Yugoslavia when reporters said that there was a Holocaust starting there. There was genocide, but not an Auschwitz. When you make a comparison to the Holocaust it works both ways, and soon people will say what happened in Auschwitz was "only what happened in Bosnia."
Apply that logic to the case of Colorado baker Jack Phillips: Only Auschwitz was Auschwitz.
I went to Colorado where a baker refused to bake a cake for a same-sex wedding. I personally think it's a shame, but it's a private business refusing to bake a cake for a purpose of which the owner doesn't agree.
It was a denial, not an Auschwitz. When we make a comparison to the Holocaust, it works both ways, and soon people will say what happened in Auschwitz was "only what happened in a bakery."
To cheapen the Holocaust by making such comparisons is to convolute and deny its atrocities.
The Holocaust, which only started with the discriminatory Nuremberg Laws only to end up in genocide, didn't happen so much because of a hatred of a religion, but rather an explicit hatred for a people. This hatred extended to people who helped those the Nazis targeted, like the family who hid my only living grandmother when she was a child in France.
In fact, once Hitler took power, he sought to reduce Christianity's influence on German society.
Rice's comment was nothing but perverted and bigoted. I dare her to tell my living grandmother that what the Colorado baker did compares to the atrocities at Dachau, of which her late husband survived (his father perished there), and about which Phillips' father wrote notes regarding the atrocities there and other places like Buchenwald, which he helped liberate.
Hypocritically, those on the left, like Rice, cite the plight of Jewish refugees during World War II as a reason for why the U.S. should take in refugees from war-torn places like Syria. Apparently they failed to learn about the Holocaust, which consisted of Jewish bakeries and other businesses being looted on Kristallnacht, or "Night of the Broken Glass," let alone being sent to concentration camps.
(Important side note: Where is the outrage from the left over the atrocities in Rohingya, Darfur, Tibet, in Iraq against the Yazidis, and other persecuted groups in the Middle East? Those conflicts are severe compared to a bakery refusing to bake a same-sex wedding cake.)
Intolerance was part of the Holocaust. Blatant discrimination was part of the Holocaust. Concentration camps and gas chambers were part of the Holocaust. Death marches were part of the Holocaust. Indifference was part of the Holocaust.
Bakers refusing to bake same-sex wedding cakes were not part of the Holocaust.
By Eric Epstein
Godwin's law, coined in 1990 and named after Mike Godwin, states that lengthy online discussions will ultimately degenerate into Hitler comparisons. Given enough space and time, the probability of  referencing Hitler – no matter the issue -becomes more likely.
Democrats have been comparing  President Donald Trump to Hitler since 2015. After the inauguration, U.S. Rep. Gerald Connolly (D-Virginia) took to twitter and compared Trump's immigration polices to Adolf Hitler's.
Three days later, former Democratic presidential candidate, Martin O'Malley tweeted, "Now is not the time for reconciliation. Dietrich Bonhoeffer didn't reconcile with the Nazis. MLK didn't reconcile with the KKK. Now we fight."
Prior to his inauguration, Donald Trump compared leaks on Russian interference in the U.S. presidential election to be like living in "Nazi Germany."
Now comes state Sen. Scott Wagner's stereotyping of George Soros, as a "Hungarian Jew" who hates America.
Soros survived the Holocaust in Hungary, a nation where 435,000 Jews were murdered with meticulous precision from March 1944 until August, 1944 in Auschwitz.
Soros also survived fascism and the siege of Budapest
Countless Pennsylvanians were tuned in to Wagner's most recent rant. How many nodded in approval or absorbed the verbal abuse without deploying a distortion filter?
Dear friend,
Sex is like fire. When it blazes in the fireplace, a good fire warms and brightens the room, enhancing joy and companionship. But when fires ignite in the wrong places, the house burns down. Is your sexuality igniting in the wrong places? Are you treating sexual sin casually? How do you know when this has happened? Let me offer a few tests that can rouse your conscience.
Is what you are doing simply wrong? The outright evils of sexual immorality are not hard to identify. Our culture makes the water very muddy, and preaches the doctrine that dirty water is good to drink. But the line between love and lust is clear. We are to treat other human beings in a familial way. You don't ever sexualize a person whom you are called to treat as your brother or sister, your mother or father, your son or daughter. Sexuality is reserved for marriage. You are to protect other people, not lust after them. Consensual immorality is still immorality.
Are you captivated by sex? One sure tip-off is that you are preoccupied. When something takes up too much airtime in your mind, when you're driven, when you must do it, you just do it, you can't help doing it, you can't not do it, you've got a problem. Whenever sex becomes obsessive, impulsive, or compulsive, it's going astray.
Do you hide what you are doing? Hiding what you are doing and the time you spend doing it is another clear tip-off. Wrong doesn't love the light (unless it's become shameless and brazen). We hide when we know something is wrong. When you create a secret garden of any sort in your life, mutant things inevitably grow. So we hide from the eyes of others, from the eyes of our own conscience, from God's eyes.
Do you use sex as a refuge? Boredom, stress, loneliness, and pain tempt us to look for an escape. Do you try to flee discomfort or mask pain? We are meant to look pain in the eye, to grasp the experience, to bring it in hand to our God, to cry out for help, to find refuge, and then to do what can be done constructively, however seemingly small our powers.
If you are being nonchalant about your sexual sin, I hope that my list arouses a proper sense of unease. Fires are burning outside the fireplace. Is something not right with your sexual behavior? You are a child of light—don't walk in darkness! God's point of view is good, right, and true. He beckons you. Walk as a child of light—for the fruit of light is found in all that is good, right, and true. The God who invites us into what is good also warns us off what is bad. You may be sure of this: everyone who is sexually immoral has no inheritance in the kingdom of Christ and God. Don't let anyone deceive you with empty words. Because of these things, the wrath of God comes on the disobedient. That's the gist of Ephesians 5:5–9:
For you may be sure of this, that everyone who is sexually immoral or impure, or who is covetous (that is, an idolater), has no inheritance in the kingdom of Christ and God. Let no one deceive you with empty words, for because of these things the wrath of God comes upon the sons of disobedience. Therefore do not become partners with them; for at one time you were darkness, but now you are light in the Lord. Walk as children of light (for the fruit of light is found in all that is good and right and true).
Take it to heart. Don't let peer pressure or the culture deceive you. By the mercy of Christ, you will live a brighter, more loving, and more fruitful life.
How do you change? There are many facets of that big question, but I will point to four. First, the starting point for change is to say, "What I am doing is wrong." That acknowledgement gets you pointed in the right direction.
The most ultimate and the most central and most foundational reality that exists is God. Before there was a universe, there was God. God is eternal with no beginning and no ending. He said to Moses, "Tell them I Am sent you. I Am who I Am." He's absolute. Everything else is derivative. Everything else is dependent including all human beings us. Therefore, God is the most important being and the most valuable being that exists. Everything else has meaning and everything else has worth because of its connection to and its derivation from God and his worth. Everything has meaning and worth because it mirrors more or less God's worth and God's truth. His truth, his goodness, his beauty define all that is really true, all that is really good, and all that is beautiful. That's what it means to be God.
In His Image
That absolute all-creating, all-originating, all-sustaining God created everything else including human beings, and he created us human beings in his own image (Genesis 1:27), which means that he created us with the rational and the moral and the affectional capacities to image him. Images are made to image. The meaning of being created in the image of God is that we have a destiny or a design or a capacity to image God, to mirror God, to reflect God. That's what I mean to be created in the image of God. We are to magnify our Maker, so his goodness and his beauty and his truth are defined. Expression and echo mirror in us.
For His Glory
The Bible says, "Bring my sons from afar, my daughters from the ends of the earth, everyone whom I created for my glory." Every human being is created to make much of God, to put his glory on display. That's why every human being that is in New York is in New York — to display the glory of God for what he really is like according to his infinite value or 1 Corinthians 10:31 that was Isaiah 43:7. First Corinthians 10:31: "Whatever you do, whether you eat or drink, do everything to the glory of God."
Absolutely every person in every aspect of their lives from the biggest to the little is to live out the worth of God, the value of God, the beauty and goodness of God. Since God is most glorified in us when we are most satisfied in him, he designed us so that he himself and only he would be our supreme happiness because that's the way you bring his glory to fullest expression.
If you're bored with God, he's not honored by you or glorified by you. If you are thrilled with God and deeply satisfied with God in the moment of your greatest suffering, then he has shown to be valuable in your life. God designed you for his glory, that is he designed you to be happy supremely in him above all other things. Knowing God, admiring God, treasuring God, trusting God, being near God, reflecting God, that's what we were made for. All the people everywhere in every ethnic group on the planet have that as their God-appointed calling and reason for being. God is utterly supreme in our affections and we are utterly satisfied in his perfections. That's the way he set it up.
The Greatest Issue in the World
The greatest issue in the world, therefore, is that not a single person in this room or on this planet fulfills that design, none. That's the biggest problem in New York City, Minneapolis, Bangkok, and Beijing. It is the biggest problem in the world by far. We have all sinned. We've all exchanged that glory that we were made to enjoy and magnify. We've exchanged it for images — especially the one in the mirror — and we find our satisfaction not in knowing God or admiring God or treasuring God or trusting or reflecting God, but we find our pleasure in ourselves being exalted. We want to be made much of ourselves. It feels so good to be made much of and it does not feel good to human beings to make much of God. We are all fallen.
We are bent away from God. We are rebels. We are blind, treasuring the creature over the Creator thus belittling the creator and committing treason against our King. Every one of you has done that. Every person on the planet is guilty of treason. That's the biggest problem in the world. When a whole planet commits treason against her King, that's the biggest problem. Now in God's unimpeachable justice, he opposes us therefore with great wrath. He is very angry at the human race, which means that we would be utterly and eternally lost, undone, desperate, going to hell.
Love Intervenes
We would be undone eternally if God weren't more than unimpeachably just, if God didn't somehow undertake for this rebellious planet with all of us rebels, selfish, self-exalting human beings to intervene somehow on a rescue operation that made it possible for those rebels to have amnesty and be reconciled back to making much of him and being supremely happy in it forever. That's what he did. He entered history 2,000 years ago in the person of Jesus Christ — fully divine, fully and perfectly human Son of God, Jesus Christ. He said this when he came, "The Son of Man came not to be served, but to serve and to give his life as a ransom for many" (Matthew 20:28). Isaiah said,
Surely he has borne our griefs and carried our sorrows, yet we esteemed him stricken, smitten by God, and afflicted. He was wounded for our transgressions. He was bruised for our iniquities. Upon him was the chastisement that made us whole and by his stripes, we are healed. We have all like sheep gone astray and turned every one to his own way, and the Lord God Almighty has laid on him the iniquity of us all. (Isaiah 53:4–6)
That's 700 years before it happened. Or Paul said, "Christ redeemed us from the curse of the law by becoming a curse for us, cursed it is everyone who hangs on a tree" (Galatians 3:13). He did that intentionally to take that anger and that wrath and that curse on himself so that he can assemble a people who are forgiving when there's no wrath against them anymore.
Or Paul in Romans 8:3: "What the law could not do, weak as it was through the flesh, God did, sending his own son in the likeness of sinful flesh and for sin. He condemned sin in the flesh." Whose sin? Jesus didn't have any. Mine. Whose flesh? Not mine, Jesus's. This is called substitution. Jesus sent by the Father to be a substitute so that all the punishment I deserved went on him, all the righteousness I couldn't but should have performed, he completed, and the death I should have died, he walked into, and it spits him out and he triumphs. He climbs over it. That is what he did for his people: punished and canceled all their sin in Christ, performed and provided all their righteousness in Christ, absorbed and removed all the wrath of God against them, and purchased and secured their adoption into the family and their eternal happiness.
Free for You, and for Me
Christ did that by dying and rising again for them. That's the gospel of Jesus Christ, the good news of God for this rebellious planet. It comes to consummation in individual lives when they ask: "You said he did that for his family?" That's right I did. He did that for his elect. Yes. He did that for his redeemed people. Yes. "How do I get in? I mean can I get in?" And the answer is Yes. By grace are you saved through faith and that not of yourselves, it is the gift of God, not of works lest anyone should boast, so by grace through faith (Ephesians 2:8). Faith means when I hear that message, I say that is the best news I've ever heard for a rebel like me with the wrath of God on him, and you embrace it and receive it for the treasure that it is. That's faith, and it's free for the having for anybody in this room or anybody watching. Anybody who will receive it as their supreme treasure has it and all of that is valid for them.
The Gospel Explains and Undermines Racism
Can you imagine wanting to be colorblind? And yet I hear that hope all the time.
When I speak with people about ethnic and racial diversity, it's not long before I hear, "I don't see color. I'm colorblind! My parents taught me not to see color."
The phrase is trying to express that all people are people, and that color doesn't matter. I've also heard colorblindness cited as a defense against racism: "I'm not racist. I love all people. In fact, I'm colorblind."
But I disagree.
I'd like to suggest that we aren't colorblind, we don't need to be colorblind, and we actually should strive to not be colorblind. Colorblindness leads us in the wrong direction. Instead, I want to encourage us to be colorsmart. Here are four reasons why.
1. It's Not Realistic
I'm an African-American woman. I cannot—and crucially, I have no desire to—erase the fact that God made me this way. There's no hiding my milky-brown, freckled skin. I am who I am. When I walk into a room and I'm the only black woman, it's obvious. I know it; you know it; we all know it. It's ridiculous to pretend otherwise.
This doesn't mean we need to act awkward around each other. If we've embraced the fact that God has created us as equals, there's no reason for awkwardness. If you encounter someone ethnically different from you, it's unrealistic, unhelpful, and possibly unloving to pretend you don't notice. When your child says, "Mommy, why is that woman wearing a dot on her forehead?" don't shush him quiet out of embarrassment. Take the question as an opportunity to positively explain her culture.
Instead of pretending we're colorblind, let's celebrate God's creation and be colorsmart.
2. It Misses the Opportunity to Celebrate God's Good Design
Colorblindness seeks to ignore or flatten the differences between us. Being colorsmart, however, enables us to see others as crafted in God's image—just like us—while still acknowledging the beauty of our differences. We're all equally created to reflect aspects of our Creator God. Nevertheless, he creates each of us uniquely. This should be proactively acknowledged and celebrated rather than fearfully ignored.
The reality is we're not all the same in regard to skin color, interests, likes, gifts, and desires. God made us differently for a purpose: his manifold glory. Instead of striving to be colorblind, then, let's recognize these differences in ways that express genuine love for neighbor and gratitude for the beauty of God's flawless design.
Don't we want to celebrate who God designed us to be? We should want our kids to rejoice that God created them the way they are and others the way they are. That's the beautiful reality of creation.
3. The Gospel Is for All Nations
The most important reason to be colorsmart is that the gospel is for every nation. God celebrates his creation and redemption of all kinds of people.
The Bible tells us that we sinned, putting everything out of order, leading to the racial hatred we tragically see throughout history and still today. But Scripture also shows us how God is working for the redemption of all people through Christ. He's glorified now when redeemed rebels from all nations worship him as one. We can see the fulfillment of his promise to redeem every tribe, tongue, and nation when we gather, fellowship, and worship with those who are different from us.
Former Secretary of State Condoleezza Rice stopped by "Fox & Friends" Monday morning to talk about her latest book, "Democracy: Stories from the Long Road to Freedom." Part of that road, of course, involved slavery and the Civil War.
Co-host Brian Kilmeade came out of the gate strong:
"I want to talk about where your book starts, and that's our constitution […] As an African-American woman, do you see yourself in this constitution?

Do you think that, when we look at nine of our first twelve presidents as slave owners, should we start taking their statues down and say, we're embarrassed by you?"
In a word, "no," said Rice.
"I am a firm believer in 'keep your history before you.' So I don't actually want to rename things that were named for slave owners. I want us to have to look at those names, and realize what they did, and be able to tell our kids what they did and for them to have a sense of their own history."
Rice, currently a Senior Fellow at the Stanford School of Business, said, "When you start wiping out your history; sanitizing your history to make you feel better? It's a bad thing."
A new study published in
JAMA Psychiatry
this month finds that the rate of alcohol use disorder (i.e., alcoholism) rose by 49 percent in the first decade of the 2000s. One in eight American adults, or 12.7 percent of the U.S. population, now meets diagnostic criteria for alcohol use disorder,
according to the study
.
Here are nine things you should know about the problem of alcohol abuse in America:
1. The most commonly used diagnostic tool to determine alcohol abuse is the DSM-IV-TR, which defines it as a maladaptive pattern of drinking, leading to clinically significant impairment or distress, as manifested by at least one of the following occurring within a 12-month period: (1) Recurrent use of alcohol resulting in a failure to fulfill major role obligations at work, school, or home (e.g., repeated absences or poor work performance related to alcohol use; alcohol-related absences, suspensions, or expulsions from school; neglect of children or household); (2) Recurrent alcohol use in situations in which it is physically hazardous (e.g., driving an automobile or operating a machine when impaired by alcohol use); (3) Recurrent alcohol-related legal problems (e.g., arrests for alcohol-related disorderly conduct); (4) Continued alcohol use despite having persistent or recurrent social or interpersonal problems caused or exacerbated by the effects of alcohol (e.g., arguments with spouse about consequences of intoxication); and (5) Never met criteria for alcohol dependence.
2. The DSM-IV-TR defines alcohol dependence as a maladaptive pattern of drinking, leading to clinically significant impairment or distress, as manifested by three or more of the following occurring at any time in the same 12-month period: (1) Need for markedly increased amounts of alcohol to achieve intoxication or desired effect; or markedly diminished effect with continued use of the same amount of alcohol; (2) The characteristic withdrawal syndrome for alcohol; or drinking (or using a closely related substance) to relieve or avoid withdrawal symptoms; (3) Drinking in larger amounts or over a longer period than intended; (4) Persistent desire or one or more unsuccessful efforts to cut down or control drinking; (5) Important social, occupational, or recreational activities given up or reduced because of drinking; (6) A great deal of time spent in activities necessary to obtain, to use, or to recover from the effects of drinking; (7) Continued drinking despite knowledge of having a persistent or recurrent physical or psychological problem that is likely to be caused or exacerbated by drinking; (8) No duration criterion separately specified, but several dependence criteria must occur repeatedly as specified by duration qualifiers associated with criteria (e.g., "persistent," "continued").
3. The National Institute on Alcohol Abuse and Alcoholism (NIAAA) defines binge drinking as a pattern of drinking that brings blood alcohol concentration (BAC) levels to 0.08 g/dL. This typically occurs after four drinks for women and five drinks for men—in about two hours. In 2015, 26.9 percent of people ages 18 or older reported that they engaged in binge drinking in the past month
4. The Substance Abuse and Mental Health Services Administration (SAMHSA) defines heavy alcohol use as binge drinking on five or more days in the past month. In 2015, 7 percent of people ages 18 or older reported that they engaged in heavy alcohol use in the past month
5. Fetal alcohol syndrome is a condition in a child that results from alcohol exposure during the mother's pregnancy. According to the Mayo Clinic, the problems caused by fetal alcohol syndrome vary from child to child, but defects such as brain damage and growth problems caused by fetal alcohol syndrome are not reversible. The prevalence of fetal alcohol syndrome is estimated to be two to seven cases per 1,000, and the prevalence of fetal alcohol spectrum disorders to be as high as 20 to 50 cases per 1,000. (As the Mayo Clinic notes, there is no amount of alcohol that's known to be safe to consume during pregnancy. If you drink during pregnancy, you place your baby at risk of fetal alcohol syndrome.)
6. An estimated 88,009 people (approximately 62,000 men and 26,000 women) die from alcohol-related causes annually, making alcohol the fourth-leading preventable cause of death in the United States. Of the 9,967 people who died in alcohol-impaired-driving crashes in 2014, there were 6,391 drivers (64 percent) with BACs of 0.08 g/dL or higher. The remaining fatalities consisted of 2,752 motor vehicle occupants (28 percent) and 824 non-occupants (8 percent).
7. An estimated 623,000 adolescents ages 12 to 17 (2.5 percent of this age group) had alcohol use disorder. This number includes 298,000 males (2.3 percent of males in this age group) and 325,000 females (2.7 percent of females in this age group). An estimated 37,000 adolescents (22,000 males and 15,000 females) received treatment for an alcohol problem in a specialized facility in 2015.
8. In 2015, 33.1 percent of 15-year-olds report that they have had at least one drink in their lives. About 7.7 million people ages 12 to 20 (20.3 percent of this age group) reported drinking alcohol in the past month (19.8 percent of males and 20.8 percent of females). Approximately 5.1 million people (about 13.4 percent) ages 12 to 20 (13.4 percent of males and 13.3 percent of females) reported binge drinking in the past month, and approximately 1.3 million people (about 3.3 percent) ages 12 to 20 (3.6 percent of males and 3.0 percent of females) reported heavy alcohol use in the past month.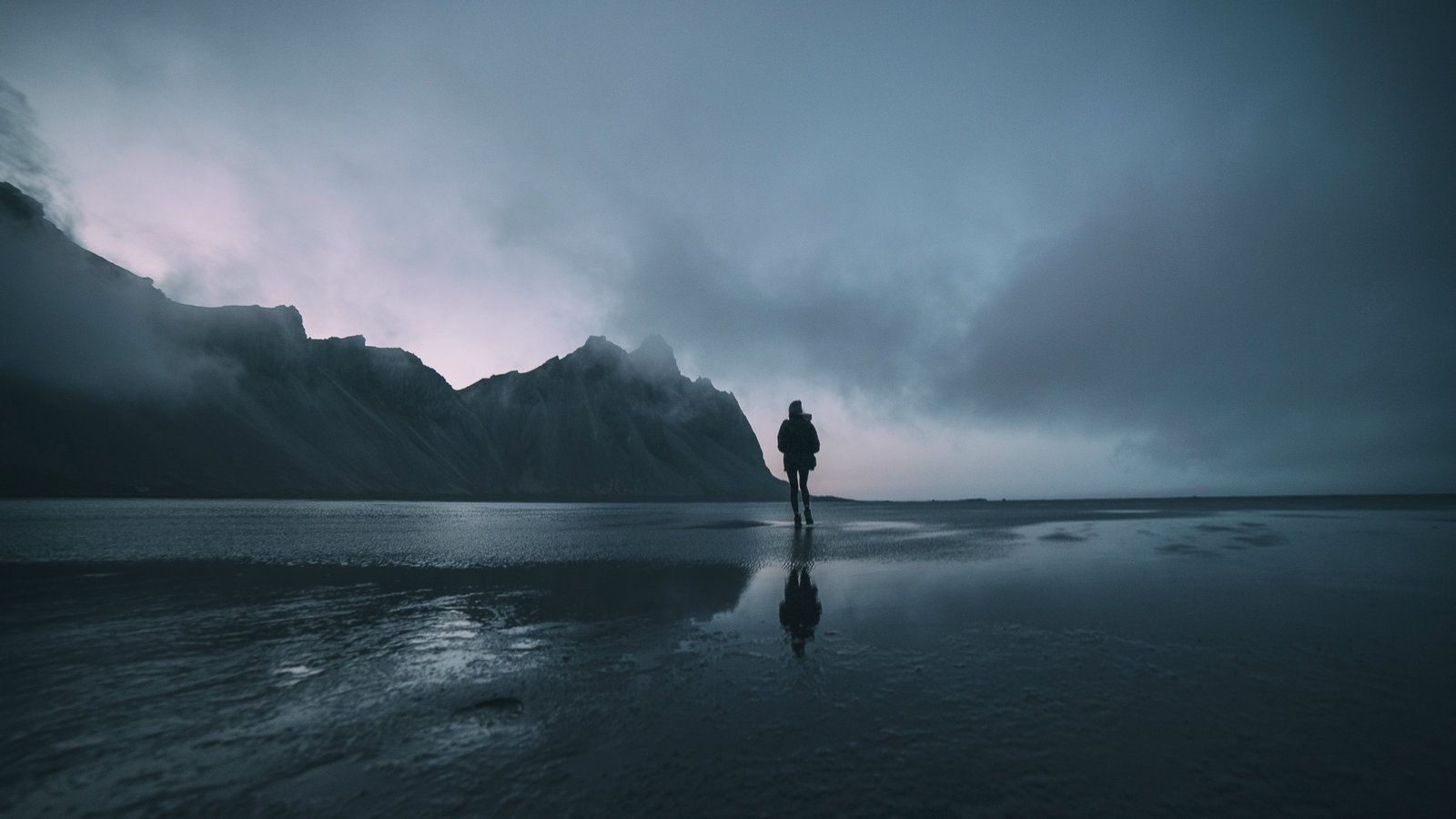 Do you regret your dating history? 62% of Christians say yes.
Crossway recently surveyed seven thousand readers about singleness and dating. The data looks at our desires to be married, our levels of satisfaction in relationships, and the spiritual consequences of trends in our dating. The number that leapt off the page for me was 62.
Nearly two thirds of not-yet-married Christians express regret over previous relationships. That means the critical questions in dating are not just whom to date, how to date, and when to wed, but what to do when we get it wrong. And the reality is most of us get it wrong at some point along the way.
I started dating too young (11 years old). I dated too much (six serious relationships before I graduated from high school). I made too many promises and crossed too many boundaries. If I could take anything back or do anything over in my life, it would be in my dating history.
The regret we carry often feels like it weighs more than we do, but that's because we're not meant to carry it around with us, and certainly not our own. As I have wrestled with my own regret, two verses in particular have renewed and revolutionized how I process my failures and mistakes in the past.
When I Fall
I can remember exactly where I was sitting in August of 2008, wrestling with guilt and shame and regret over failed relationships and sexual sin, wondering if I would ever overcome my broken history, when a friend recited Micah 7:8–9 from memory:
Rejoice not over me, O my enemy;
when I fall, I shall rise;
when I sit in darkness,
the Lord will be a light to me.
I will bear the indignation of the Lord
because I have sinned against him,
until he pleads my cause
and executes judgment for me.
He will bring me out to the light;
I shall look upon his vindication.
I had read the words before, but I had never really read them. It felt like I was hearing the gospel for the first time all over again. The prophet feels the weight of his sin: "I will bear the indignation of the Lord because I have sinned against him" — real regret, real guilt, real shame. The next words are some of the most stunning in all the Bible: " . . . until he pleads my cause and executes judgment for me."
We sin against him; he pleads for us. He is the prosecuting attorney and our defense. And he's never lost a case. If you are tempted to let regret eat away your hope, you have lost sight of who your God is. Micah writes a few verses later,
Who is a God like you, pardoning iniquity
and passing over transgression
for the remnant of his inheritance?
He does not retain his anger forever,
because he delights in steadfast love.
He will again have compassion on us;
he will tread our iniquities underfoot.
You will cast all our sins
into the depths of the sea. (Micah 7:18–19)
He does not linger over your past; he passes over your iniquities. He does not resent pardoning your sin. If you are his, he delights to have compassion on you. He does not keep a quiet log of your transgressions to hurl against you in court. No, he buries every forgiven sin, paid for in full with the blood of his Son, at the very bottom of the deepest sea. Never to be dug up by anyone ever again.
Two Kinds of Regret
Now, some regret belongs at the bottom of the ocean. Other regret needs to be nailed to the cross first. The apostle Paul, for instance, writes,
I rejoice, not because you were grieved, but because you were grieved into repenting. For you felt a godly grief, so that you suffered no loss through us. For godly grief produces a repentance that leads to salvation without regret, whereas worldly grief produces death. (2 Corinthians 7:9–10)
Worldly regret — grief over the consequences of sin that does not grieve the sin itself — ebbs and flows with what our sin costs us in this life, rising higher on the shore of our minds some days and less on others. Eventually it will fall like a tidal wave when death brings us to God. But godly regret — grief over the way we have ignored, rejected, and offended God — produces a repentance that defeats death and enjoys eternity. Godly regret longs for God to look great — first in forgiveness, and then in grace-filled righteousness (Psalms 25:11).
Does your regret about your dating history lead you to God and away from sin? We will never attain perfection in this life, but forgiven children of God are men and women who increasingly hate their sin and prefer righteousness. Are you grieved by your past mainly because of what your sin cost you, or because of what it cost Christ?
What's Next?
The Bible does not tiptoe around guilt and regret. Isaiah saw a vision of God that revealed the wickedness of the prophet's own heart. He cries out, "Woe is me! For I am lost; for I am a man of unclean lips, and I dwell in the midst of a people of unclean lips; for my eyes have seen the King, the Lord of hosts!" (Isaiah 6:5). Confronted with infinite perfection and power and justice, Isaiah is undone. Regret leaves him in a puddle on the ground.
But the God who calms the waves also raises puddles:
Then one of the seraphim flew to me, having in his hand a burning coal that he had taken with tongs from the altar. And he touched my mouth and said: "Behold, this has touched your lips; your guilt is taken away, and your sin atoned for." (Isaiah 6:6–7)
Your guilt is taken away. Your sin is atoned for. If God himself has paid for our sins, and declared us guilt-free, we have no right to wallow in shame anymore. We waste so much time wishing we would have done it all differently — chosen differently, said differently, touched differently. God does not call us to redo yesterday, but to do something new today — because of his mercy, in his strength, and for his fame.
So what should you do? Isaiah "heard the voice of the Lord saying, 'Whom shall I send, and who will go for us?'" (Isaiah 6:8). Is the prophet too ashamed of his sin to step forward? No. "Here I am! Send me" (Isaiah 6:8). Once filled with regret, now filled with godly ambition. Not wallowing, but witnessing.
Isaiah's life has been given new purpose, direction, and hope. His past is about God. His relationships are about God. His broken, sinful, regrettable history has become a canvas on which God himself has painted unique, undeniable, incomparable beauty. Instead of throwing it away in guilt and shame, Isaiah frames and displays his canvas for as many eyes and hearts as possible.
Let your regret become another reason to tell someone about what God has done for you. Walk others on the path out of devastating worldly regret into the healing power of godly regret.
Dating with a History
If the holy, sovereign God can love you and use you despite your dating history, then you can learn to love again. When he leads you into another relationship, you don't have to pretend like your previous relationships never happened. In fact, to cover your past is to hide the grace and mercy God has shown you — to minimize what he has done in your life — and to risk falling into the same sin.
If you will ever be truly happy in marriage, you (and your spouse) will need to resonate deeply and joyfully with this confession:
Christ Jesus came into the world to save sinners, of whom I am the foremost. But I received mercy for this reason, that in me, as the foremost, Jesus Christ might display his perfect patience as an example to those who were to believe in him for eternal life. (1 Timothy 1:15–16)
When Jesus said, "In this world you'll have tribulation," He might have had Africa in mind.
Imagine, if you can, that you hear rumors of Muslim terrorists coming to take over your hometown. You can't sleep. You can't eat. You don't even know whether to stay or flee. Finally, someone you trust tells you they have started burning down churches. Frantically, you gather up your family and a few meager possessions and run as fast as you can in the other direction—praying they won't catch you.
After days of exhausting, harrowing effort, you and your children finally arrive at a relief camp for the displaced and you get in a food line. But when you come to the front, the man in charge says coldly, "This relief is not for Christians." To the Muslims running this camp, you're a mere pagan. To add insult to injury, you find out that Christians here are not even allowed to gather for worship.
Christians in Nigeria's Borno state have been living this scenario since 2009, when Boko Haram began wreaking havoc.
Africa's tribulation seems never-ending. From the Ethiopian famine decades ago to the more recent chaos in Sudan, the headlines we receive here in the West are nearly always grim. In fact, Africa is facing yet another seemingly unprecedented crisis—a famine stretching from Somalia, to South Sudan, to Nigeria, in which 20 million people are at risk of starvation. That's right, 20 million.
According to our friends over at Open Doors USA, an average of 184 children die each day in Nigeria from malnutrition. The saddest fact of all is that this famine is caused by people, not the weather. It's caused by instability, war, economic collapse, and discrimination.
Here's another fact—Africa is heavily Christian. Its share of Christians has exploded from about 9 percent in 1900 to almost 50 percent today, including two-thirds of sub-Saharan Africa. These are our brothers and sisters facing this tribulation, and we owe them more than a quick shake of the head before moving on to the next news story. Whatever our differences, those who follow Jesus Christ are members of the same body. When one hurts, we all hurt—and compassion fatigue is no excuse for looking away. As Jesus said, when we serve the "least of these," we serve Him.